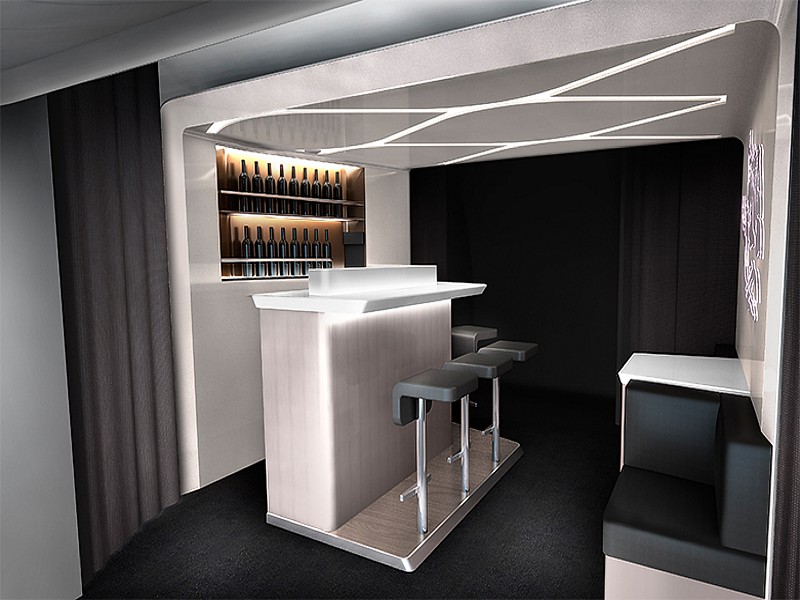 Business Class on Virgin Australia comes in a 1-2-1 layout, and with a new stand up bar.
Tantalising glimpses of the new Virgin Australia Business Class cabin have been offered by its London-based design agency.
Virgin Australia will install the new seats on its fleet of six domestic A330 and five international Boeing 777 aircraft.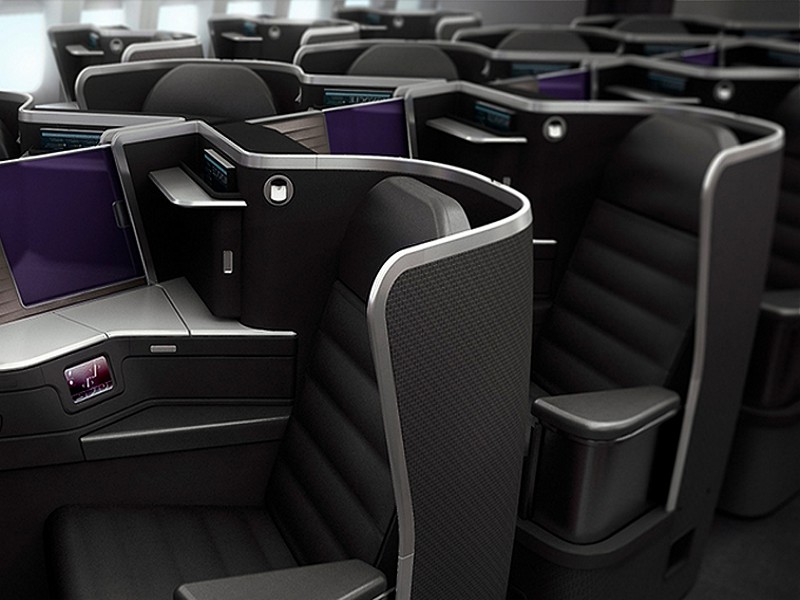 The first of the newly refitted Virgin Australia Airbus 330 aircraft will start flying with the new cabin in the next few weeks, and the upgrades completed by the southern spring.
The design agency Tangerine says "the challenge was to infuse the spaces with sophistication and elegance that would help define the airline as a quality carrier offering outstanding service."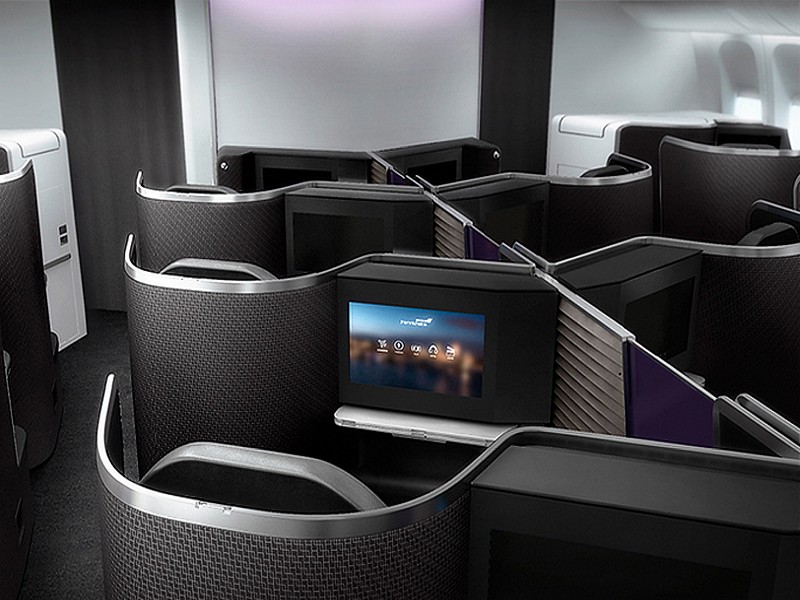 Business Class on Virgin Australia comes in a 1-2-1 layout, which gives direct aisle access for every passenger, which will be a first for Virgin on the Airbus A330s which will have twenty of the new seats in five rows.
There is a near identical seat on the Airbus and Boeing, despite the somewhat roomier cabin on the Boeing 777, which will have 37 seats.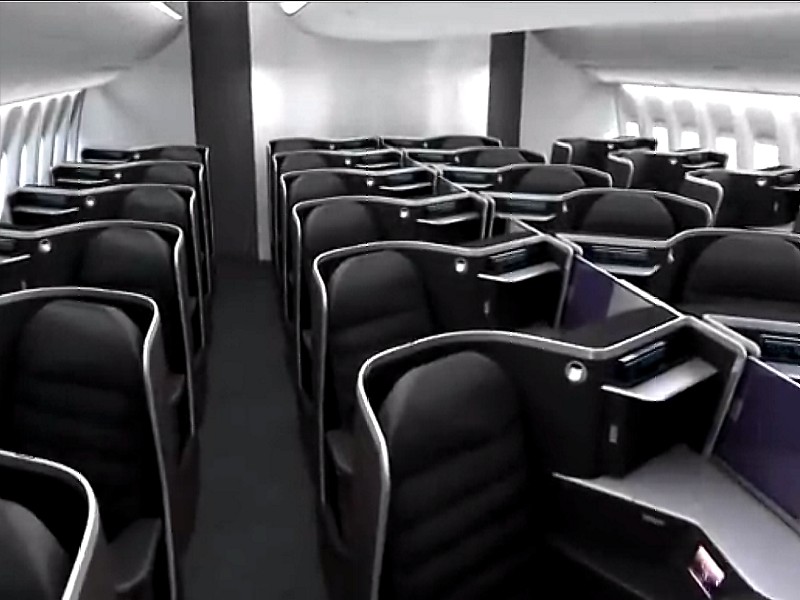 The seats have a dull charcoal leather seat, with steel surround.
There is a big boost long-haul, with the Virgin Australia Boeing 777 having a small stand up bar in Business Class. Here there are also seats for four including two L shaped seats the other side of the bar.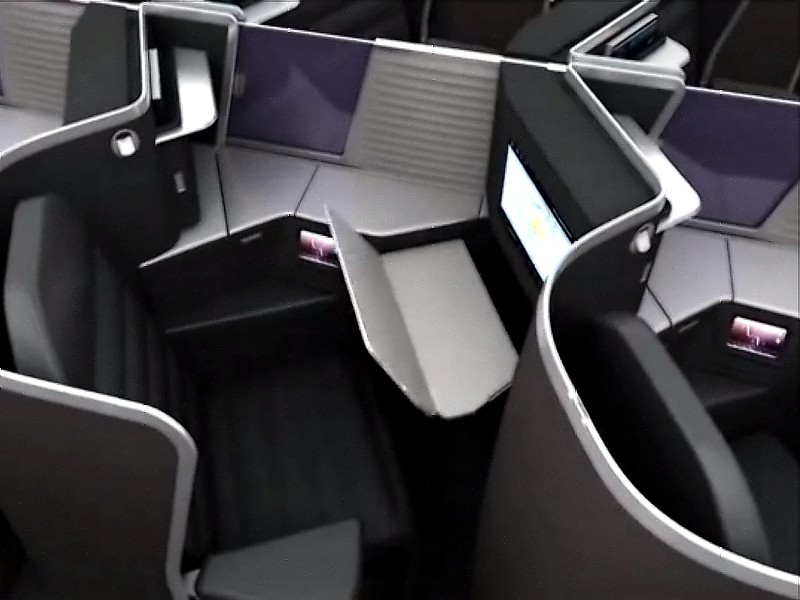 Tangerine have also provided a short video, with a virtual walk-through of Virgin Australia's Boeing 777 business class cabin
Tangerine say "A distinctive bar area introduces interconnecting angles that bring flair and modernity to the environment."