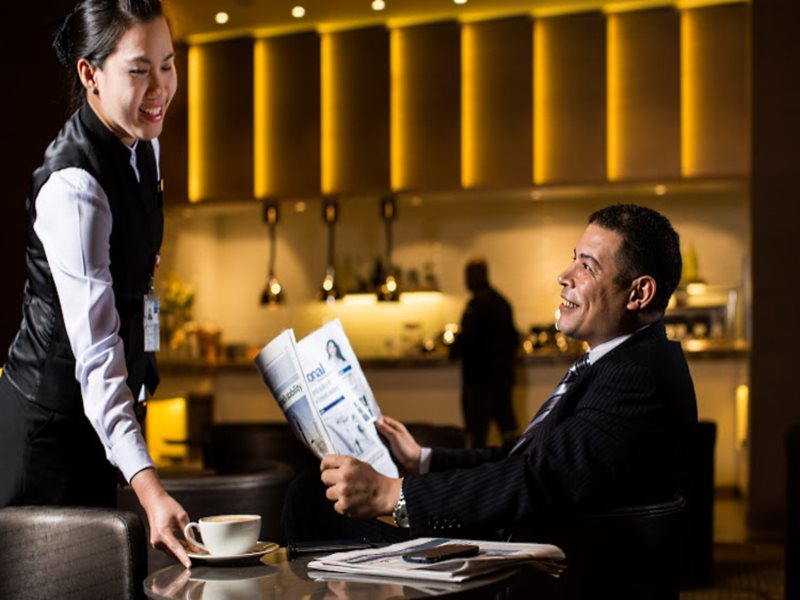 The Al Reem lounge in Abu Dhabi has had a revamp, and once again reopened for passengers on the 28th October.
It is normally used by Etihad Airways passengers flying in economy who have status with either Eithad Guest Gold or are Gold with Virgin Australia"s Velocity Frequent Flyers scheme.
The lounge has gained new chairs, and a vast chandelier - a signature of the Plaza Premium Lounge network, which was designed about 8 times the original size.
The Al Reem lounge in Abu Dhabi covers 400 square meters, and was modified by renowned designer Kinney Chan of KCA Associates.
New Arabic, Asian and Continental Cuisines are made daily, and are on offer at one end of the lounge. At the other is a refreshed bar, which is open 24 hours a day. Above the bar is a TV showing CNN, and by the door is a newspaper rack.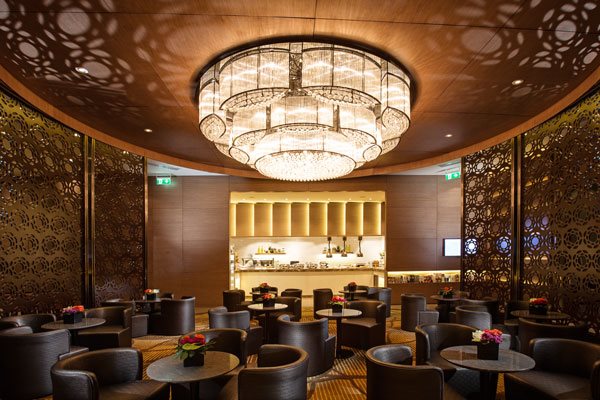 The redesign adds little in the way of facilities; in particular the notorious bottle neck of only having one shower remains an issue, however it does smarten up the lounge area. It has a stated aim of having "an ambience of luxury while providing a home away from home".
Mr. Song Hoi-see, Chief Executive of Plaza Premium Lounges said "the reopening of Al Reem Lounge by Plaza Premium Lounge brings a world-class experience to the airport in design, function and efficiency – with our lounges in Abu Dhabi, you are promised a travel experience that is first-class."
On the ground floor and the basement of the older Terminal 1 at Abu Dhabi, if you have no access via a Frequent Flyer card, access costs 150AED (£45) for 2 hours, or 5 hours for 250AED.