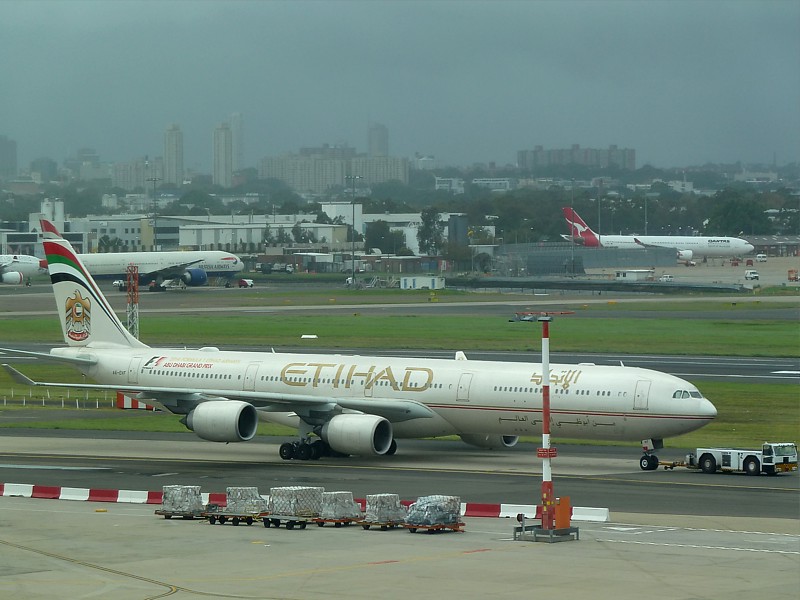 Etihad has made some major changes to its frequent flyer scheme, Etihad Guest.
The airline Etihad has made some major changes to its frequent flyer scheme, Etihad Guest.
Fewer miles will be earned on cheaper tickets, and some redemptions will cost more. In particular the valuable Etihad Guest Miles for Upgrades may in some cases cost double, and it may not be possible to upgrade at all from the cheapest tickets.
The change to upgrades is the most significant enhancement to the scheme, as it was previously recognised as offering the best deal for regular passengers by allowing a cheap upgrade to much more comfortable seats, particularly on the key route from London to Abu Dhabi.
Previously the cost of an upgrade from economy to Business Class on Etihad Airways from LHR to AUH would cost 39,778 miles if booked in Y,B,H,K,M,Q classes, 46,445 Etihad Guest miles if booked in G,L,U,V,E classes, or 26,337 from Business to First.
From July 8th 2015, the same upgrade costs 64,155 Etihad Guest miles if booked in U,V,G classes, 46,684 Etihad Guest miles if booked in L,Q,M,K or 39,695 Etihad Guest miles if booked in B,H,Y.
The only ticket class remaining relatively untouched is L class. Most cheaper classes require an extra 35,420 miles to upgrade both the outbound and return, while E class (known as "Breaking Deals" fares) will not be upgradeable at all.
Shorter flights have been impacted the most. For example on the very popular route from Abu Dhabi to Istanbul the cost of an upgrade to Business has risen from 18,000 miles to 28,521 miles if booked in U,V,G classes.
If you want to buy the seat outright, a one way business class fare from Abu Dhabi to Muscat airport has risen from 6,450 miles to 12,900 miles, or double the number of miles.
Long haul, buying a single first class seat return from London to Sydney has risen from 353,648 miles to 433,026 miles.
Equally, earning miles has been downgraded for some classes. The cheapest E class Economy fares used to earn half miles; now they earn only 25%. Equally Business Class Z class used to earn 130% miles, now it earns 115%.
It is hard to find upsides in the announcement by Etihad, however the airline does say it will make more seats available for redemption - or what it called GuestSeats, with the number of Business Class seats available on some routes increasing by 20%, and with a minimum of five GuestSeats available in Economy Class on every flight.
The enhancement also introduce changes in miles needed for the 'Miles plus Cash' mix, whereby up to 25% of the fare can be paid for, and the rest out of miles. This is very popular and a very good deal.
For the very longest of long haul flights over 6,000 miles the cost in miles goes down by 25% for economy, however for flights under 6,000 miles - which is almost all, except to Australia - goes up, as do all First Class flight.
The Tier Miles Status will not be affected be the changes in July, and passengers will continue to earn full Tier miles on Etihad regardless of economy fare class purchased.
A real sting in the tail for many travellers hoping to redeem miles for tickets is that although fuel surcharges will be removed, it will be replaced with a near identical 'carrier charge' added to all GuestSeat bookings of US$50 per sector in economy class, US$100 per sector in business class and US$150 in first class.
Etihad Airways has been asked for comment. The airline has issued a statement, that perhaps errs strongly on the side of putting a positive spin on the story. "We would like to stress that these changes reflect our additional investments in our Premium services such as priority check-in, chauffeur service and lounge access."