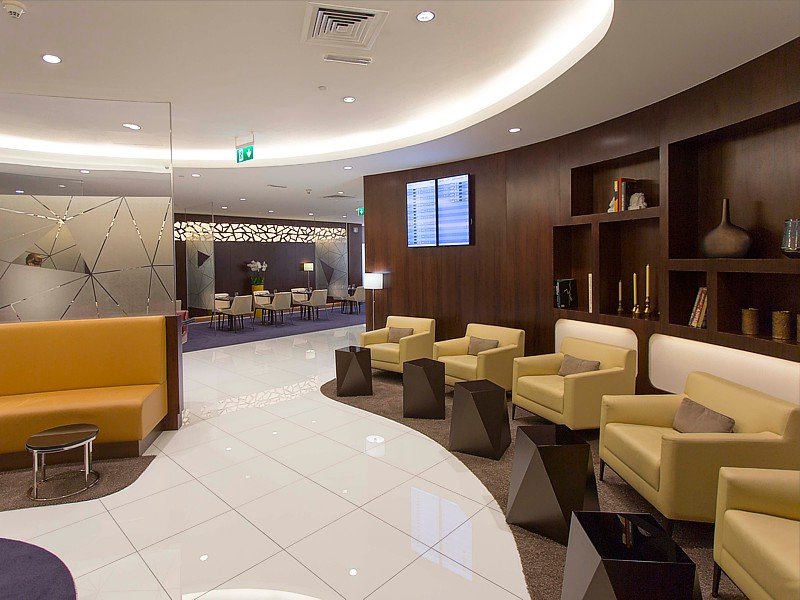 Etihad has opened its lounge in the older 'round' terminal at Abu Dhabi, Terminal 1, after a major refit.
Etihad Airways has revamped one of its two lounges at the Abu Dhabi hub, and as a now combined First and Business Class lounge, the lounge at Terminal 1 is a vast improvement. It boasts stylish design elements inspired by the airline's recently-revamped lounge in Terminal 3.
It has the new style seating, bar and restaurant area, a small business centre, complimentary Wi-Fi connectivity, USB power outlets, bathrooms with shower facilities, and a playroom for children.
The upgraded facility has seats for 134 passengers, and is over one thousand square yards.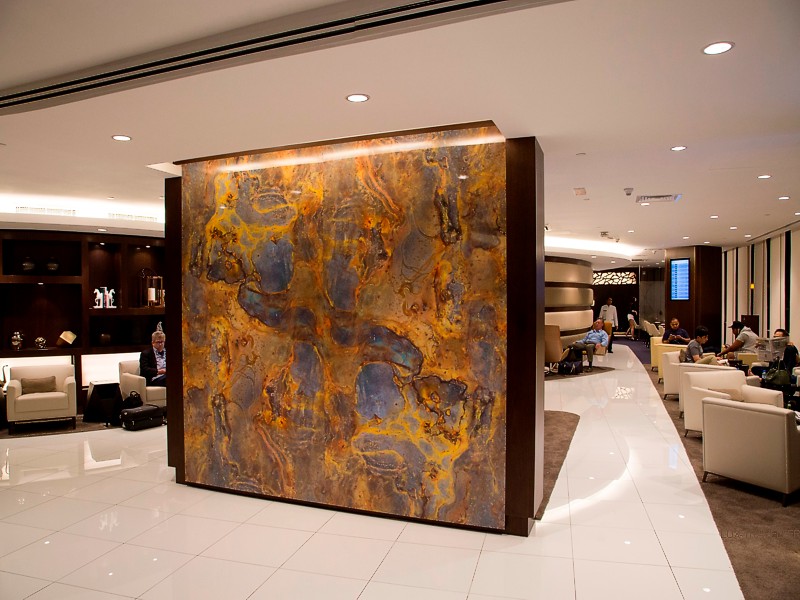 As you walk in, there is a great polished brass screen, and then the usual white Etihad armchairs on the left, overlooking the terminal, and on the right with library shelves.
Further in, as you walk around a curve, are frosted glass screens, and plenty of single arm chairs, with odd hexagonal black coffee tables.
At the far end is the self-serve buffet, with six large tourines with hot food on an island counter. There is also a fridge with salad and deserts. There is a small bar, however it is not self-serve: you have to ask the staff to mix up drinks for you.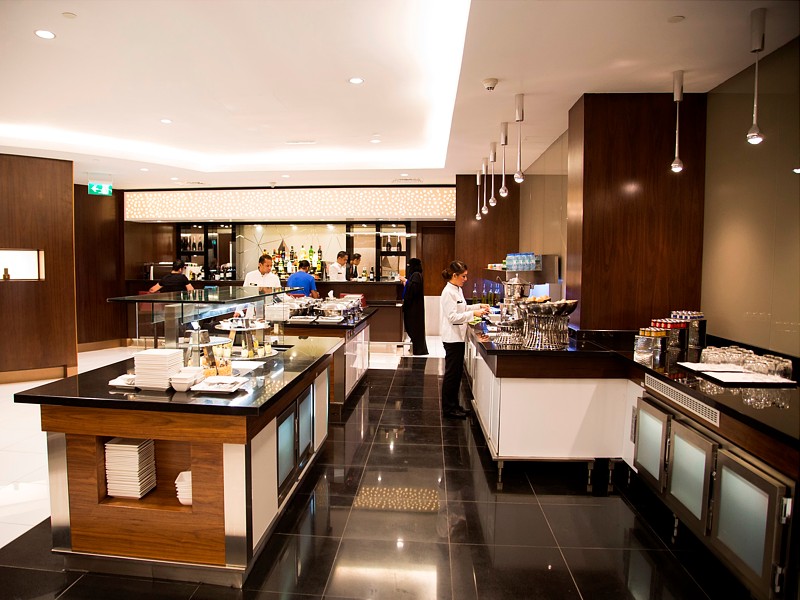 The Six Senses Spa at the lounge has had a refurb with a refreshing complimentary 15-minute spa session for First and Business class passengers. There are also separate shower facilities offered to all guests, which is welcome on the long haul flight from Australia to Europe via Abu Dhabi, which involves 15 hours on a plane.
The Terminal 1 Premium Lounge is open to Etihad Airways travellers in First and Business Class, plus Platinum Etihad Guest members and Platinum Virgin Australia passengers. Other tier loyalty members still have to use the Al Reem lounge in T1.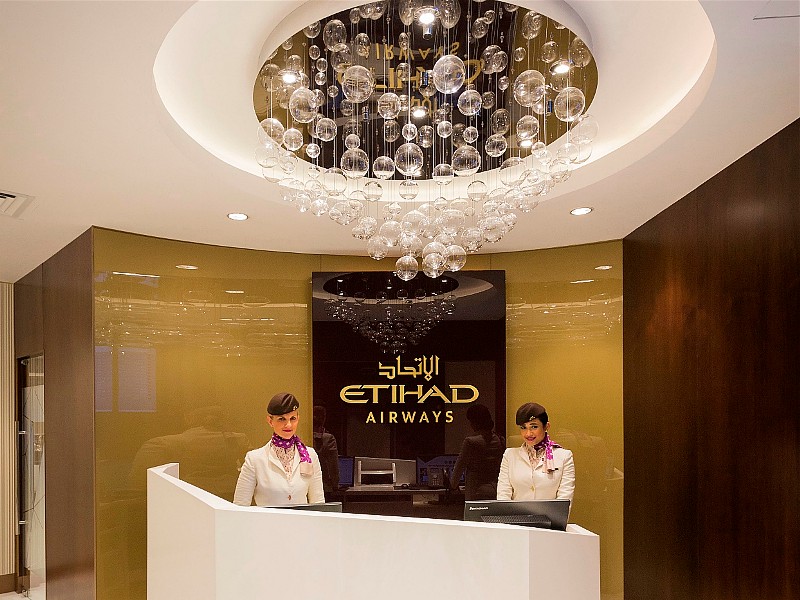 If you have plenty of time to spare you can also use the newly revamped Terminal 3 lounge, although it can take some time to walk there, and it is through security.
Etihad are also planning to open lounge in New York, Los Angeles and Melbourne.