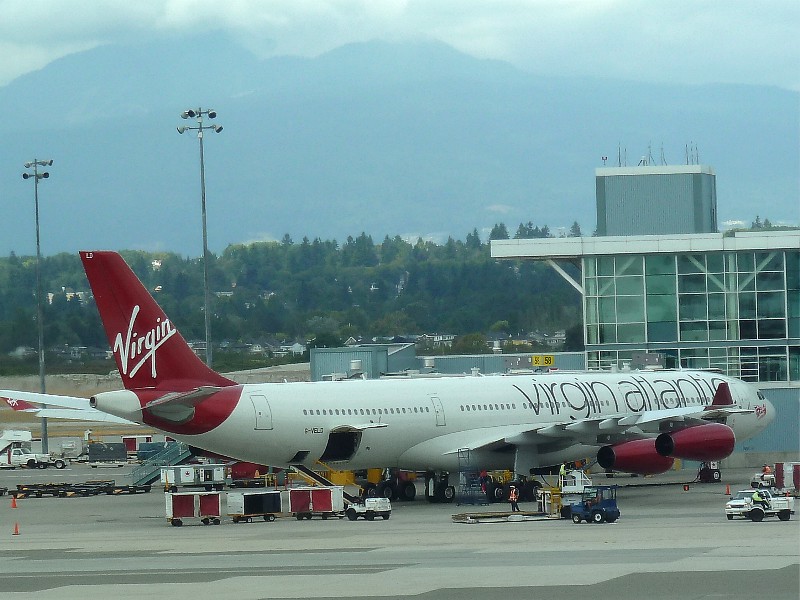 Virgin Atlantic is to make large scale changes to the Flying Club
Virgin Atlantic is to make large scale changes to its 'Flying Club' loyalty programme.
The Frequent Flyer scheme will move to an effective revenue-based programme starting on 13th November 2016.
Most passengers, flying on the cheapest of economy tickets, will now earn fewer miles flying Virgin Atlantic, and will find it much harder to earn status. However, passengers paying for Flexible Premium Economy or any Upper Class ticket will do well under the changes.
The headline change is that cheap Economy fare classes will now earn 50% of flown Miles rather than 100%, and Flexible Upper Class fares now earn 400% of flown Miles, up from the current 200%.
Spending miles will also be more expensive, with Off-Peak (Standard) and Peak pricing for award flights, starting in January 2017.
Virgin Atlantic say that Off-Peak will last more than two thirds of the year, however with peak dates over Easter, the UK summer holidays, and over Christmas, many passengers with children who have to stick to these dates will be worse off.
Passengers who choose to redeem for a business (Upper) class seat will be particularly badly hit, with Upper Class to parts of the USA seeing large increases, up by nearly 45%.
However Economy seats at Off-Peak times are to be reduced in price, with India or the Caribbean now requiring fewer than half the miles they did, at 20,000 down from 45,000 miles return.
There is also an improvement for Premium Economy Off-Peak, with destinations in the Caribbean, and India, requiring just 35,000 Miles compared to 70,000 return under the old rates.
Upgrades now costs 50% of the miles of a reward seat for a one cabin upgrade and 75% for a two cabin upgrade, so an upgrade from premium economy to Upper Class will require 50 per cent of the miles needed for an Upper Class reward seat. However, upgrades exclude the lowest price tickets (N,O,V) in Economy and (K) in Premium Economy.
Status levels are also changing. Silver status used to require 15 Tier Points, and Gold status 40 Tier Points. Now Silver status requires 400 Tier Points, and Gold status requires 1,000. To compensate on cheap economy fares, which used to earn 2 points, they now earn 25, up to the most expensive Upper Class seats which used to earn 6, now earning 200.
For existing members, all tier points currently held by members have been increased by 25 times.
Those spending the most, on the most expensive fares, will be able to get Silver from just one Return flight (400 Tier Points) and Gold from two and a half (1,000 Tier Points), whereas under the old system it took a little more.
The status bonus on Miles earned is also being cut to 30% for Silver and 60% for Gold, whereas it used to be 50% of flown miles for Silver and 100% for Gold.