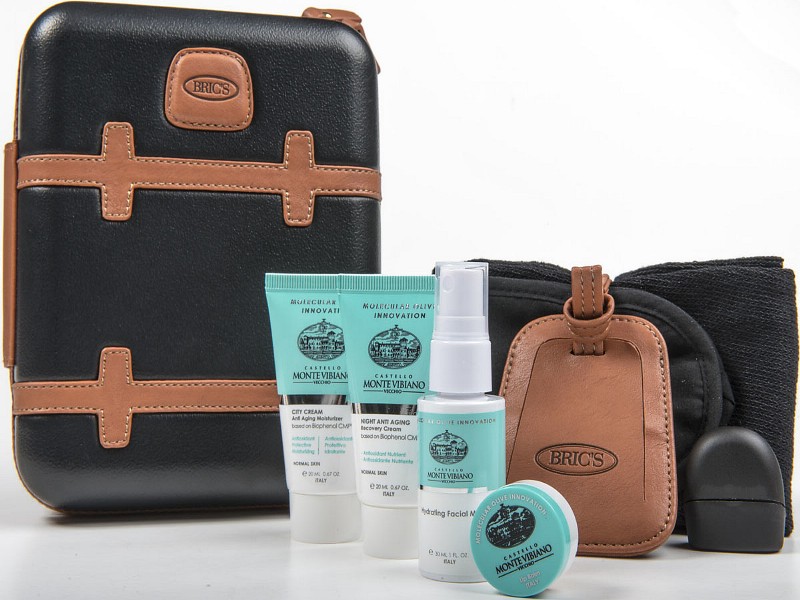 Amenity kits on Qatar Airways have received a revamp, with new economy, business and first class bags, plus a special A380 only kit.
Qatar Airways has launched new amenity kits for all three classes, and with long, medium and short haul kits all featuring exclusive designs for the gulf airline.
The bags have been created in partnership with BRICS, which isn't five major emerging national economies, but instead a luggage designer which has collaborated with Italian skincare brand Castello Monte Vibiano Vecchio, which is an environmentally friendly olive oil company.
The new long-haul First Class amenity kit is designed in the style of BRICS's Bellagio series bags, and comes in four colours: black, grey, burgundy and white. All of them have grain leather inserts paired with a high-tech shell designed with contrasting stitching, with Tuscan style leather trim.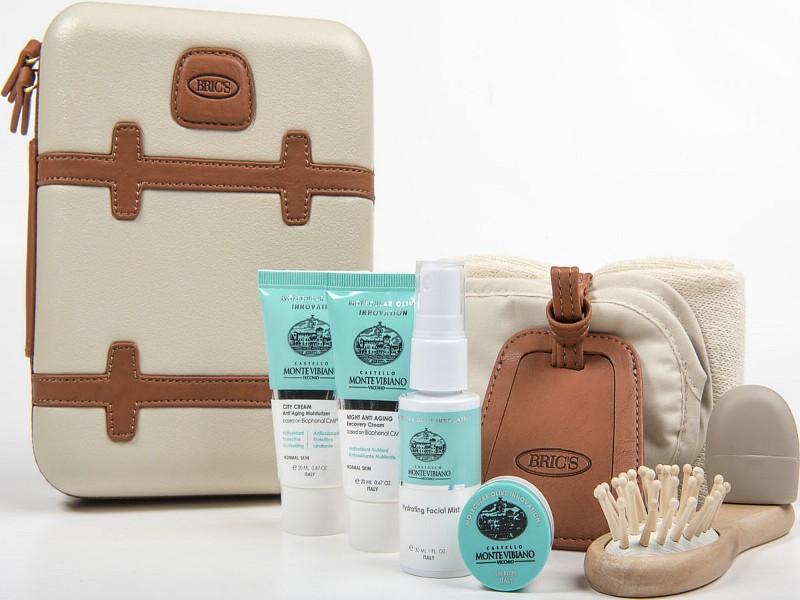 Inside the bags are products from Castello Monte Vibiano Vechio, including lip balm, hydrating facial mist and anti-ageing moisturiser, along with night recovery cream and exclusive first class luggage tags and a hairbrush.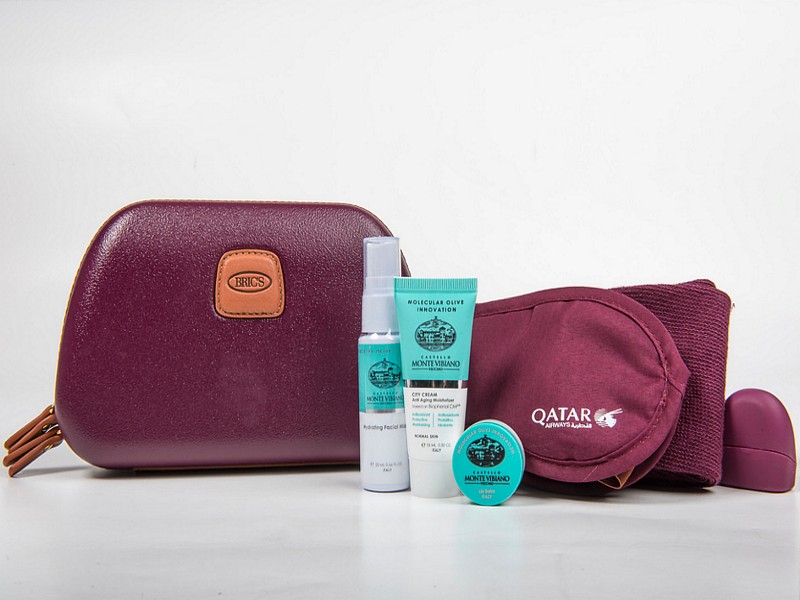 Business class amenity kits have been influenced by BRICS Sintesis line of trolley bags and include eye masks, ear plugs and socks, along with including lip balm, hydrating facial mist and anti-ageing moisturiser.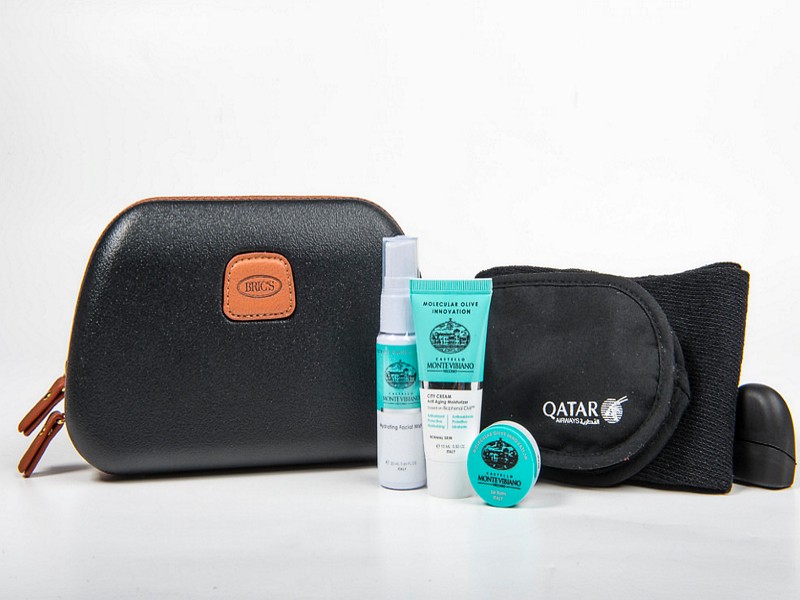 The bags are an asymmetrical shape, also in four colours: black, grey, burgundy and white, featuring innovative lightweight materials that provide functionality with style.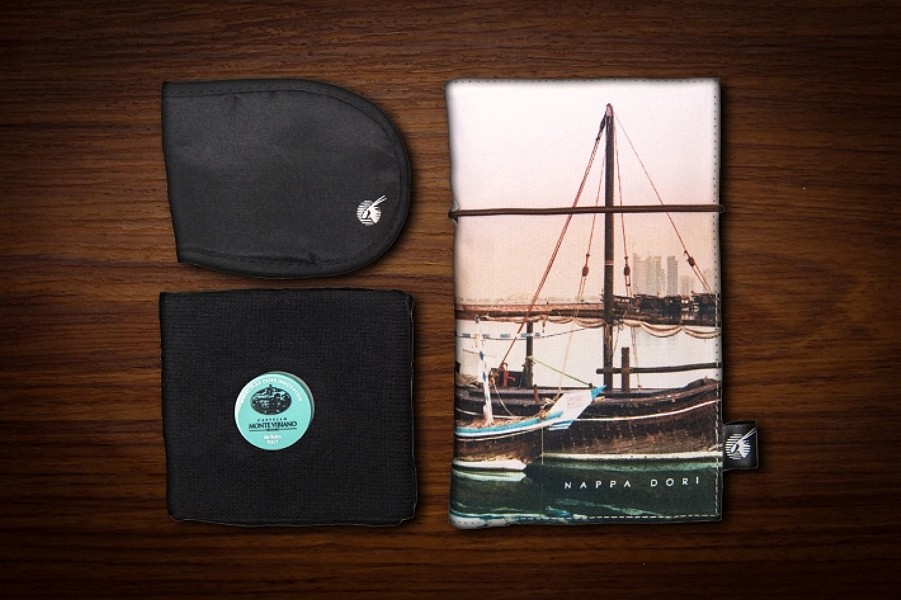 In Business Class on short and medium-haul flights (up to five hours from Doha) there are also smaller canvas amenity kits that currently feature one of three iconic cityscapes, Doha, Paris, and London.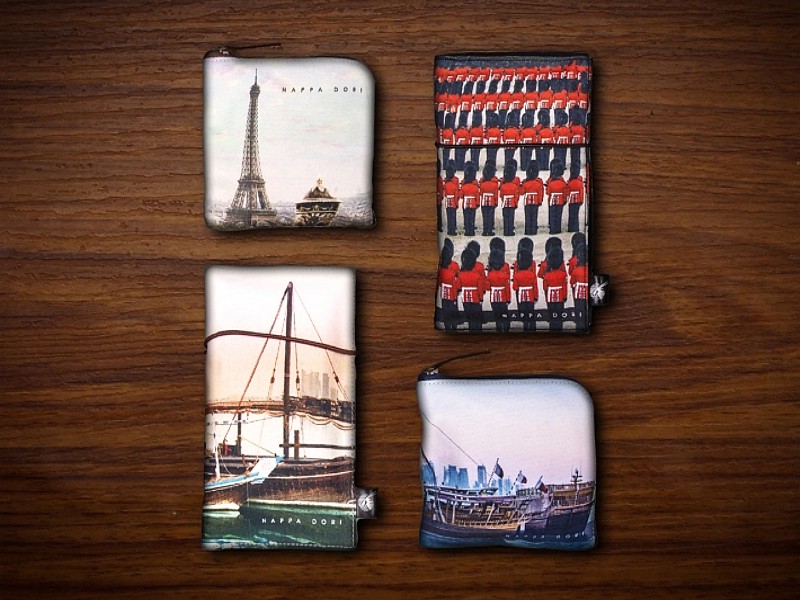 These are very similar to the long haul amenity kits for its economy passengers, which feature "inspiring images" of destinations on the carrier's network.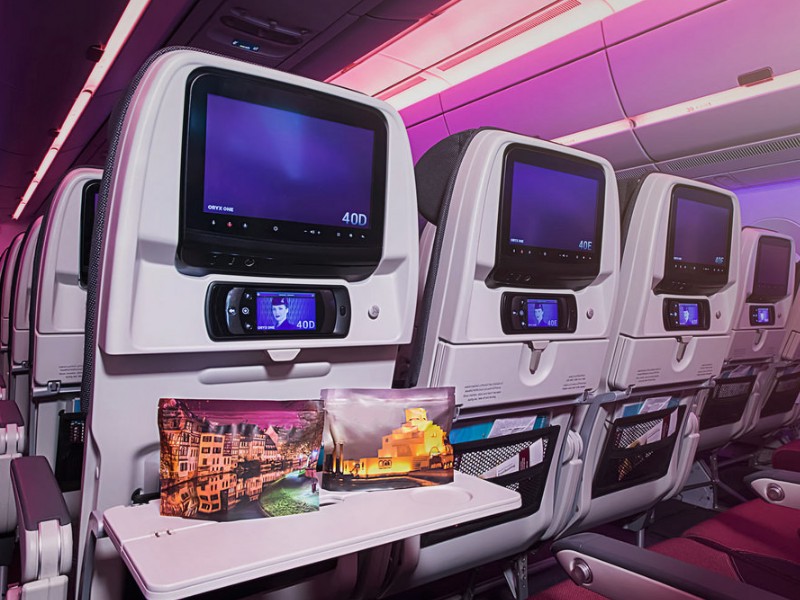 Contents of the economy class Qatar amenity kit include an Institut Karita Paris lip balm and a Miradent dental kit, as well as an eye mask, socks and ear plugs.
Meanwhile on the A380 there is yet another design of amenity kit on Qatar.
On selected A380 services First Class Qatar passengers get an amenity kit created in partnership with Giorgio Armani. The kits are in Armani's signature black, with golden accents reflecting the latest Giorgio Armani Autumn-Winter 2016-2017 collection.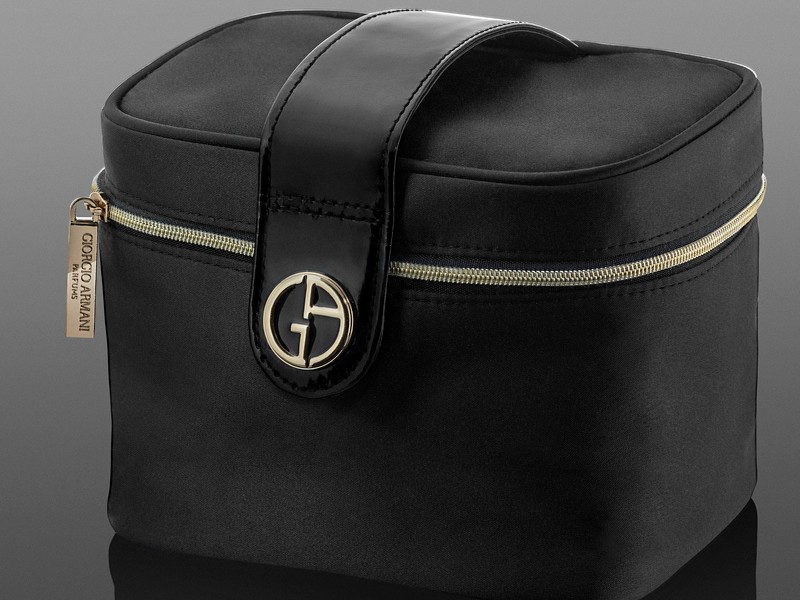 The ladies' kit doubles as a make-up or jewellery bag post-flight, while the man's bag has been designed as "a smart travel bag made with a ribbed fabric that reflects the latest trends in male style and luxury".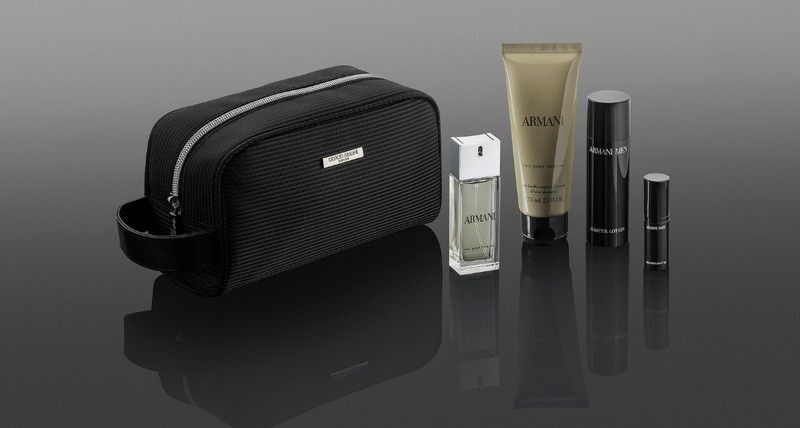 The new kits are available on all overnight A380 aircraft, including those to Paris, London, Bangkok, Guangzhou and Sydney.
Qatar says it will provide passengers "with the finest keepsake amenity kits".