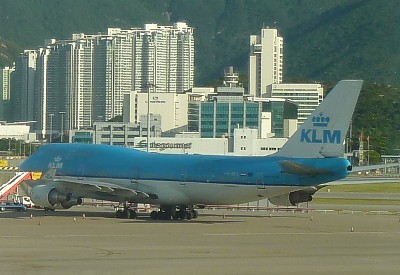 It is also expanding its New Zealand operations
Jetstar, the budget offshoot of Australian flag carrier Qantas, has announced an agreement with Air France-KLM which the airline hopes will expand its customer base in Europe. It is also expanding its New Zealand operations and considering direct long-haul flights to North America and Asia from New Zealand.
Jetstar has signed an interline agreement with Air France and KLM, which covers the 60-odd destinations served by Jetstar, Jetstar Asia & Valueair and Jetstar Pacific, as well as Air France and KLM gateways Paris and Amsterdam. Air France-KLM, which operates more than 200 weekly flights to 22 Asian cities, said the alliance was a strategic move towards improving its reach into the fast growing region.
What it means is that you will be able to fly from say Paris or Amsterdam on the Air France or KLM, change planes in its Singapore hub, and then fly onwards to for example Australia on Jetstar.
Jetstar has also announced plans to launch long haul from Singapore, with services from Changi Airport commencing late in 2010. It will operate its next two A330-200 aircraft from Singapore, and introduce new services to Australia, North Asia and/or European destinations. Jetstar's A330-200 fleet is configured in two classes for 303 passengers and offers its
international business class product StarClass.
The airline has also flagged plans to operate long-haul services to Europe and North Asia from its Singaporean base later this year, with specific routes and destinations expected to be unveiled soon. It is expected to include destinations Qantas served in the past, including Rome, but possibly not Athens due to Greeces financial problems.
The deal is the first the Jetstar group has done outside its parent company Qantas. Jetstar operates close to 2,000 flights each week to 57 destinations across the Asia-Pacific region.
Meanwhile Jetstar is also considering deploying two-class A330-200 aircraft to support long-haul international services to New Zealand, and it will base a seventh Airbus A320 aircraft with the kiwis later this year, to fly domestic and international routes.