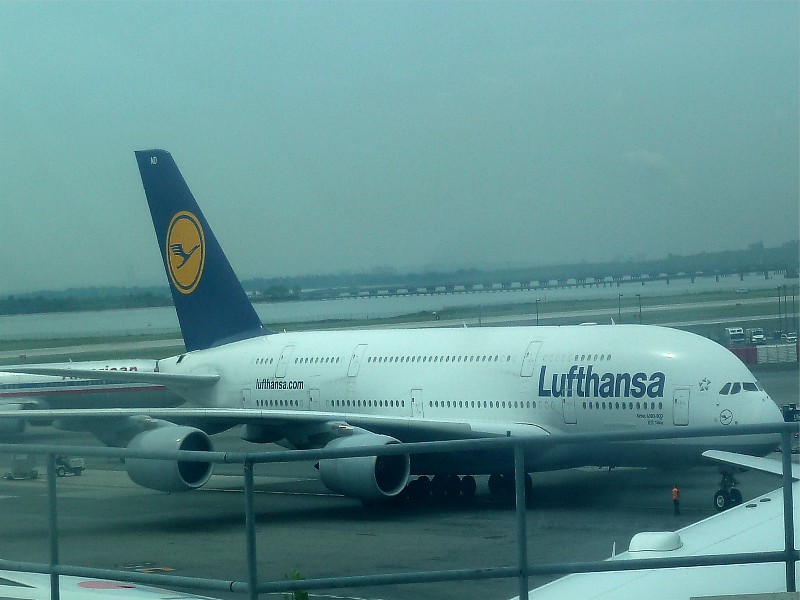 Lufthansa are to fly the Airbus A380 between Singapore and Frankfurt on a daily basis by the end of 2015. It is the fourth airline to put the superjumbo on routes between Asia and Europe.
Qantas, Singapore Airlines and Emirates already fly the A380 on the route between to London, but Lufthansa will join the club with daily flights from 31 October 2011.
Lufthansa currently uses older and smaller Boeing 747-400 planes on the route, however the old 747s are slightly faster.
Travellers from Asia are likely to see some introductory fare discounts.
There are connecting flights to Australia, including cities like Adelaide, Brisbane, Melbourne, Perth and Sydney on Lufthansa's Star Alliance partners Singapore Airlines.
On the plane Lufthansa's A380s have eight first class seats (and an award-winning lavatory) at the front of the upper deck, and then the entire rest of the top floor is Business Class.
But Lufthansa has put in 98 business class seats in a 2-2-2 configuration which only lie at an angle, rather than the large beds which Singapore Airlines and competitors Qantas and Emirates use.