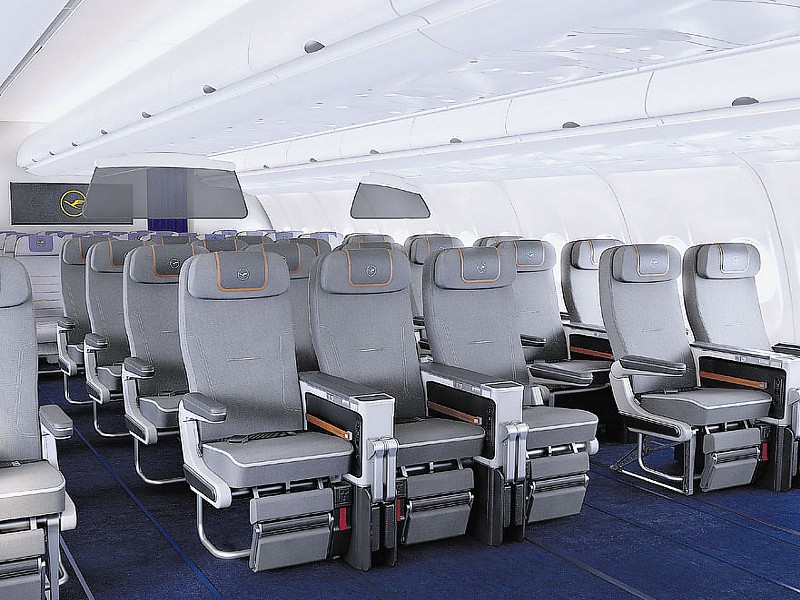 Lufthansa rolls out premium economy on Boeing 747-8s, which offer an extra 50% more legroom over standard economy.
Lufthansa are to launch their premium economy product, which offer an extra 50% more legroom over standard economy.
Other perks on Lufthansa Premium Economy include a new amenity kit, a water bottle, a power socket meals served on china tableware, and lounge access for a fee.
Germany's Lufthansa has resisted added a fourth class to its existing three class jumbos for many years, however it believes that "the time is now right."
All flights on the new Lufthansa Boeing 747-800 to its Frankfurt hub will have the new Premium Economy class from November 2014, although in truth the seats have been available to Lufthansa Senators for several months now.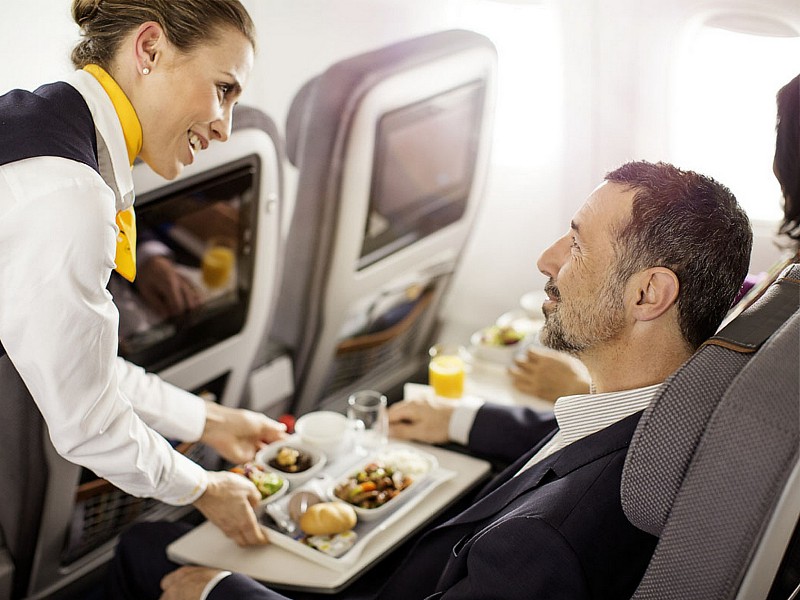 Lufthansa premium economy comes with a 38 inch pitch, six inches over normal economy, and an extra two inches of width. The Premium Economy cabin is configured in a 2-3-2 layout on the 747's lower deck.
The front row is the seat to beat in this class, with the front row getting a marginally better cushioned leg-rest. All the other seats get a more basic metal footrest that lowers from the seat in front.
Lufthansa haven't had the best reputation for seatback TV of late, however a Lufthansa premium economy review is likely to better, with Lufthansa PE gaining large touchscreen monitor, at an industry standard of 11 inches.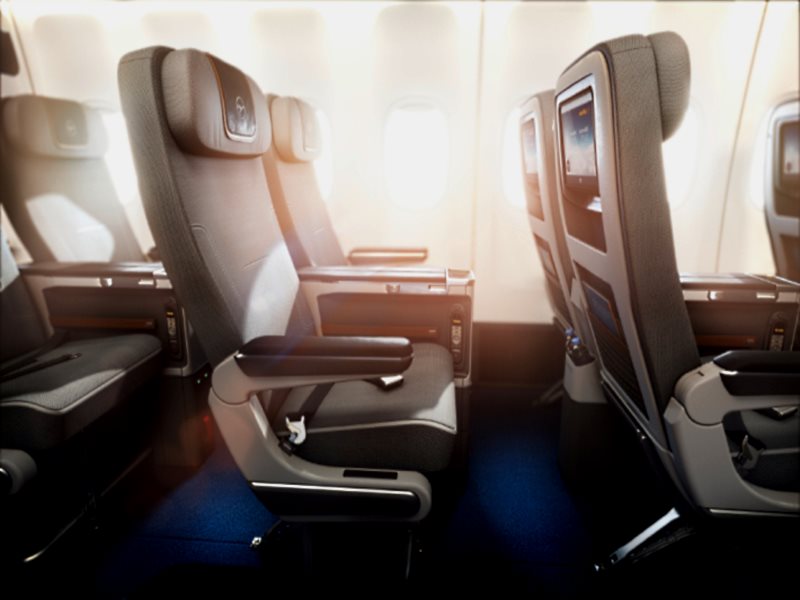 To stay amused during the flight, there's an 11 inch touchscreen monitor with a handset and a magazine rack to store your iPad, Kindle or reading material.
Lufthansa Premium economy reviews also rave about the increased baggage allowance, which is double that of economy. You can check in two bags, each weighing up to 23 kg, free of charge.
Meals are pretty much the same as economy, and with a poor sheet of card in place of menus, however the meal itself is served on china tableware, specifically designed for Premium Economy Class.
There is one other perk, which hasn't got much attention. For €25 (£20, or AU$35), premium economy travellers get access to Lufthansa's business class lounges before the flight. True, Lufthansa's lounges are some of the poorest on Star Alliance, however if you lack Star Alliance Gold status, it is a well worthwhile perk.
Lufthansa Premium Economy is available from to Buenos Aires, Chicago, Los Angeles, Mexico City, Sao Paolo and Washington D.C, Hong Kong, Beijing, Seoul, and Tokyo to Frankfurt on the new Boeing 787.