The new Sydney Skyteam Lounge will be used by airlines such as Delta China Southern, and Korean Air.
There will be a new joint lounge at Sydney Airport in Australia early next year for SkyTeam airlines.
Airlines such as Delta Airlines, along with China Southern, China Eastern, Korean Air and Vietnam Airlines will all use the lounge, along with new member Garuda Indonesia.
SkyTeam plan to open the lounge in Sydney lounge from early 2015.
There will be complementary access to the lounge for passengers with top-tier SkyTeam Elite Plus status, plus of course First and Business class passengers. However day passes will not be sold.
The lounge will be similar to the concept lounge opened in Istanbul last year, and the flagship lounge at London Heathrow, plus a similar lounge which will open in Beijing in early 2016.
Carrying full SkyTeam branding, the SkyTeam alliance lounge will be spread across 1,500 square meters with room for more than 300 passengers, and have a comprehensive selection of international cuisine, reflecting the distinct fares of the SkyTeam members' home markets.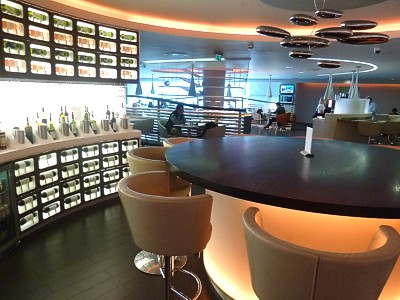 There will also be a larger than normal Business area to ensures business and leisure travellers can stay connected with complimentary wifi and computers.
There will be a small First Class area, with exclusive wine and champagne offerings.
A wellness centre with showers and full-body massage chairs.
And of course a wine bar, similar to that at London Heathrow, with a large selection of red and white wines.
The lounge will be open to travellers on all SkyTeam airlines which operate out of Sydney Airport, and SkyTeam says the move to a single alliance lounge will reduce costs by around 10%.