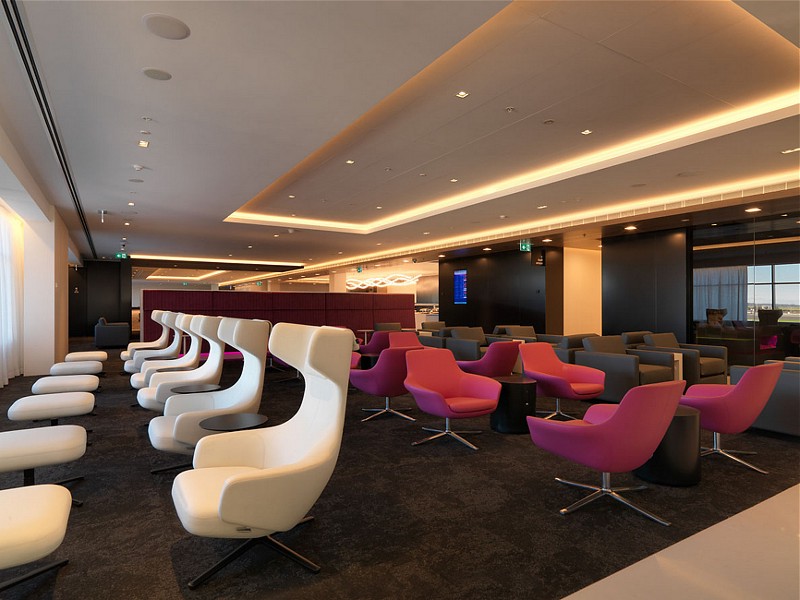 Air New Zealand has opens its new lounge at Sydney Airport, with wine bar and quiet areas.
The brand new Air New Zealand Sydney Lounge has opened - but there's little hint of the Sydney Koru Club in it: the lounge is strongly branded as a Star Alliance lounge, with just some discrete signs from the Kiwi carrier.
The highlight of the new Air NZ Sydney Lounge is the glass backed wine rack that looks out onto the apron.
The Sydney Koru Club lounge was designed by US-based architectural firm Genseler, who took the whole of the old 1,500 square metre New Zealand lounge and revamped it as zoned spaces, with a total capacity of 300 passengers.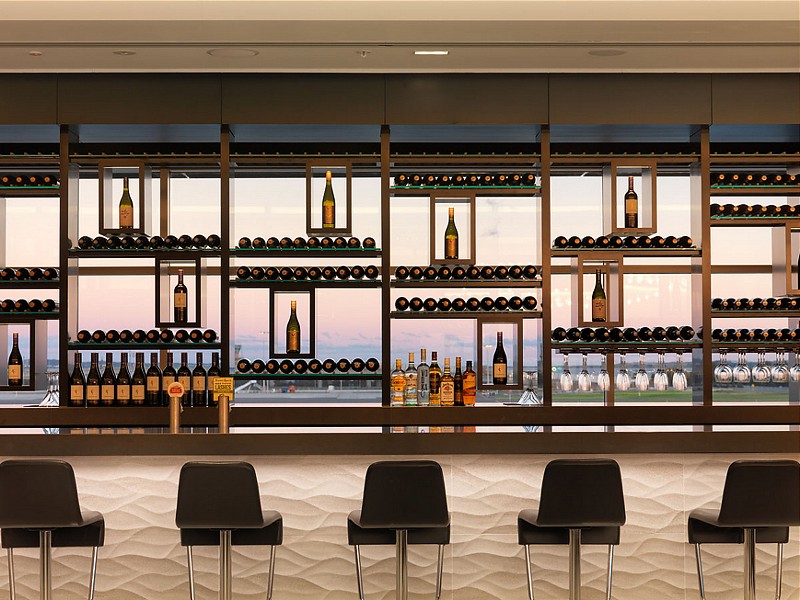 There are 14 different types of seating, from bar stools overlooking the bar - and the view - to very conventional lounge chairs running the length of the lounge, to round wickerwork stools in the food area, to large white wingbacked chairs, again overlooking the view.
There is also a 'quite nook' area at the back of the lounge.
A great new feature of the new lounge is the theatre kitchen with two chefs preparing food in the open, serving food in a fairly standard buffet arrangement. Alas, the famous, and well liked, hot-dog stand has been removed, and replaced with daily specials such as shrimps, oysters and momos (a type of pork dumpling popular in Kathmandu).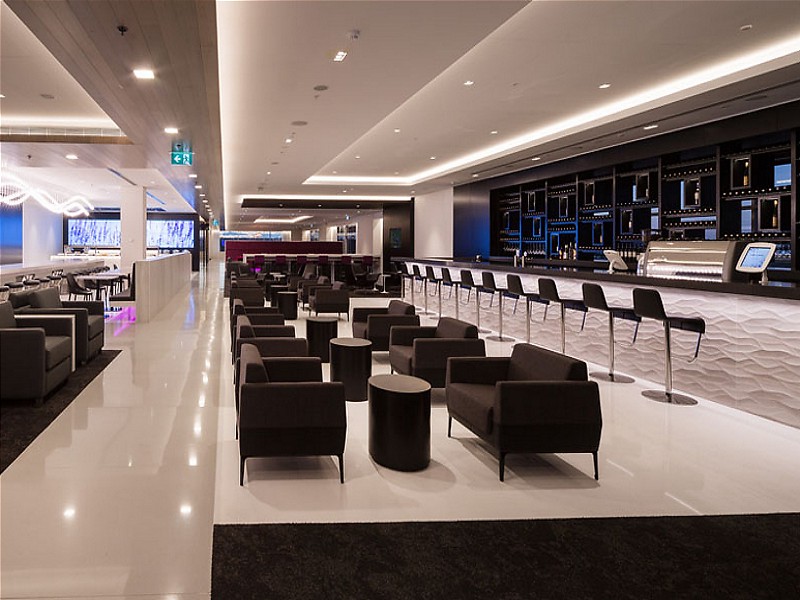 The whole lounge remains flooded with light, and there are great views out towards, the runway and the Botany Bay container terminal.
The cafe area has lighting provided by 230 glass spheres - hand-blown no less - with an undulating design which reflect the waves just offshore past Bondi and Botany Bay.
Another bar counter is self-serve with wine and beer.
The lounge certainly needed a revamp. The Air New Zealand Sydney lounge has remained pretty static since its last rebuild in 2001, except for 2009 when the First Class area at the pointy end of the lounge was merged with Business, after Air New Zealand dropped First Class.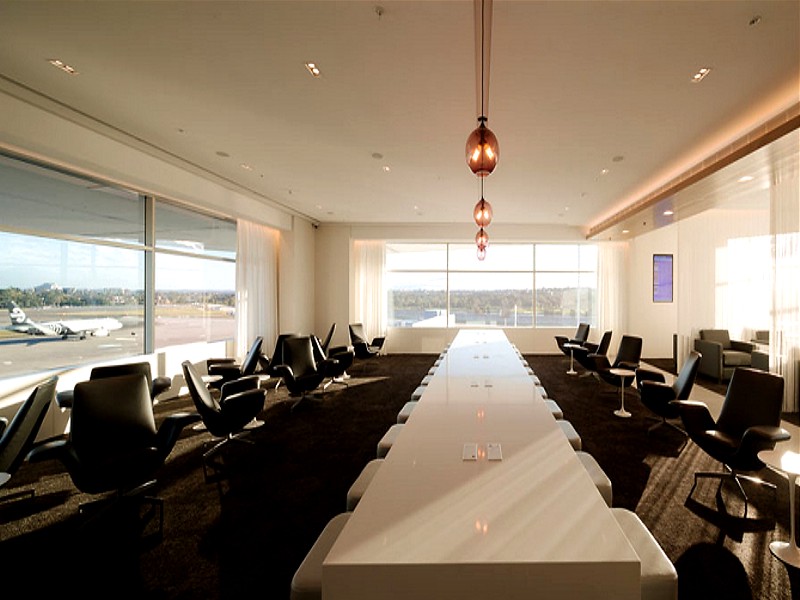 That area - with the best views - is now given over to the Business Zone. There is a vast white table for laptops, with plenty of power sockets (Australia/New Zealand design only), plus USB power ports. Next to this is the quiet nook, which has large white curtains and big squash leather arm chairs.
There is a small children's room, with the design inspired by a tree-house.
Sydney was the first airport to showcase the airline's new lounge concept as part of a NZ$40 million lounge refurbishment program. A revamped lounge at Air New Zealand's hub in Auckland will be unveiled in August, with Brisbane and Queenstown to follow in 2016.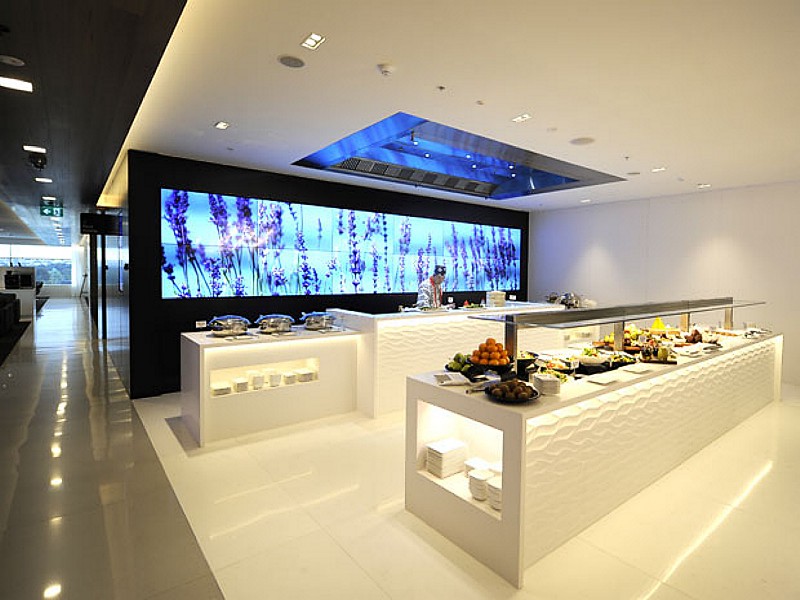 Access is given to Business Class and Koru Club members with Air New Zealand, plus those in economy with a Star Alliance Gold or Virgin Gold or Platinum card.
Access is also sold to passengers without any other access, with Air New Zealand Sydney lounge daypasses costing AU$55, or Sydney lounge pay-in for four hours or more AU$85.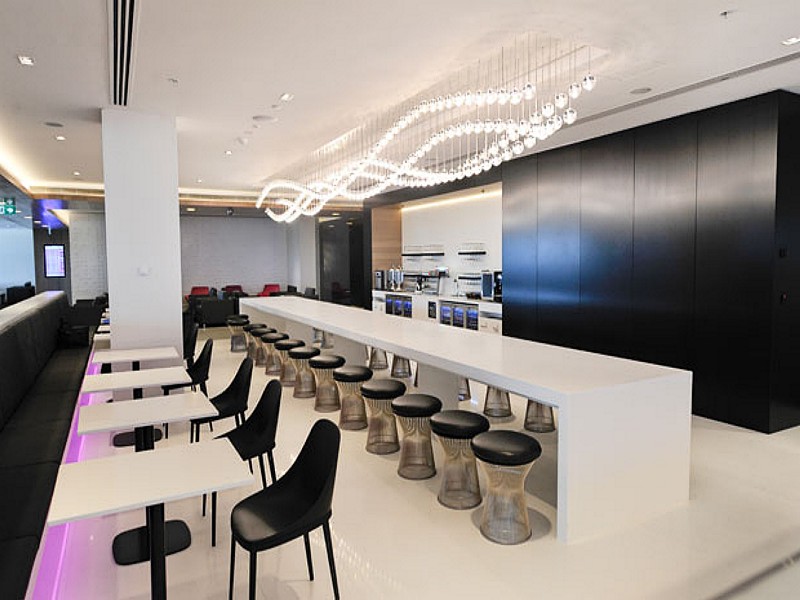 The Sydney Air New Zealand Lounge is still branded as Air New Zealand, but has become the de-facto Sydney Star Alliance lounge and indeed, almost the 'other airlines' lounge, as a result of which it can become insanely busy, particularly when the two United flights coincide with Canadian and Chinese flight departures just after lunchtime. All Star Alliance passengers are welcome - including Singapore, however SIA passengers are directed to its own new Singapore Airlines Sydney lounge which opened a few months ago.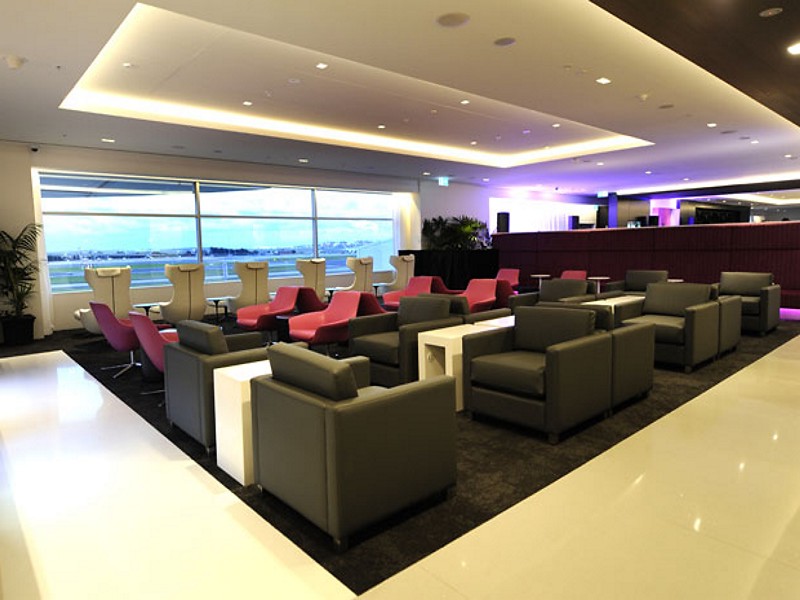 Other airlines offering access include Air Canada, Air China, Air India, Asiana, Thai Airways and United, plus non-aligned airlines such as Virgin Australia, Delta, Hawaiian, Korean Air and Philippine Airlines.
Access for Virgin Australia is complicated: Etihad codeshare flights are directed to the new Sydney Etihad lounge.
The Air New Zealand Sydney lounge is open 0615 to 2230.