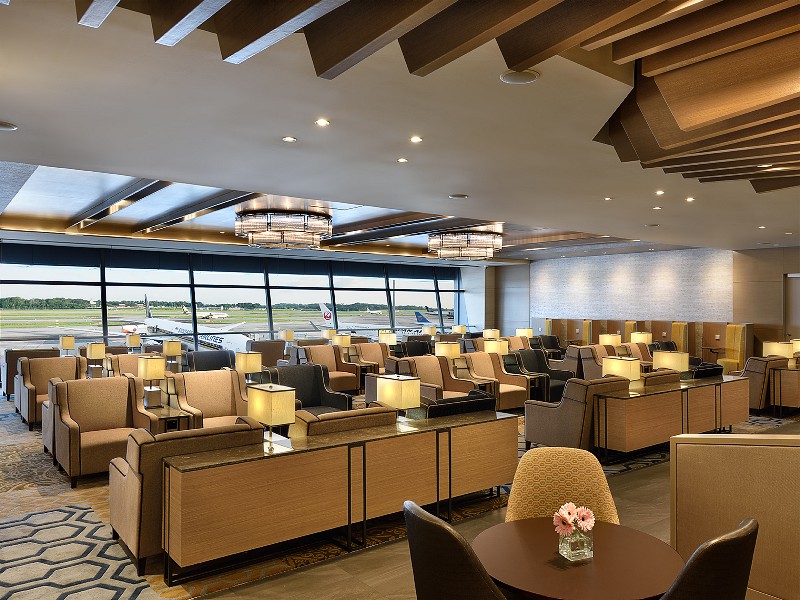 The Plaza Premium Lounge network has got just a bit bigger - with the full opening of the new Plaza Premium Lounge at Singapore Airport Terminal 1.
The new Plaza lounge at Singapore T1 is a large, at 650 square yards (7000 square feet), with 140 seats.
The Plaza premium lounge Singapore Terminal 1 has been accepting passengers since April, but is now fully open, and offers a spa, massage and nail care services, along with the more regular phone and tablet charging, Wi-Fi and shower facilities.
The new pay-in lounge at Singapore Terminal 1 follows the consistent new design style found in Plaza Premium's lounges, including the lounge's signature Honeycomb seating.
However the most spectacular view is that of the airport runway, and the apron before it. Most lounges at Singapore, such as the BA and Qantas lounges, just overlook the check in area, so it is great to see out and unwind in front of the panoramic view of one of the busiest airports in the world.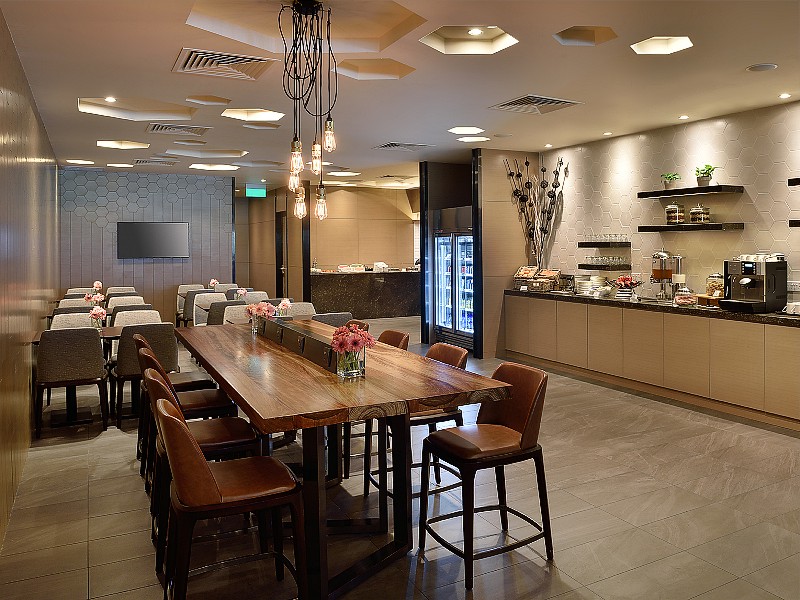 There are six shower rooms with amenity kits provided by the reception desk.
However, of more interest to many passengers are the three private resting suites, which have a day bed and can seat up to three people, which offers a quiet closed in space for travellers needing to catch some rest while on a transit at Singapore Airport.
There are also two larger VIP rooms to provide privacy for special guests.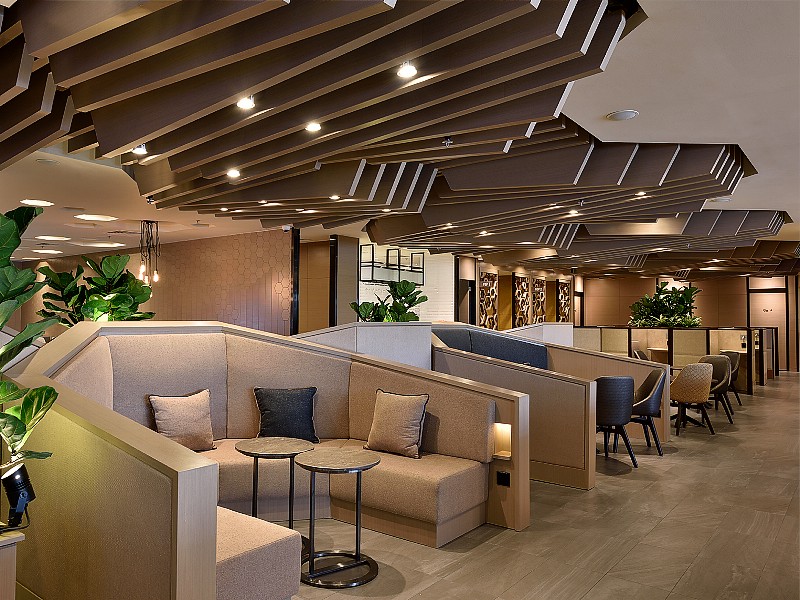 The whole lounge adopts earthy colour tones and timber materials in the design to create a warm atmosphere. Slightly over the top are chandeliers dotted around the lounge.
Food is a core part of the new Plaza lounge at Singapore T1, as it is at other plaza lounges. The new Singapore lounge has live cooking stations, where you can watch as chefs prepare local dishes upon request.
The selection includes Singapore Laksa, classic Singapore Chicken Rice and The Green Market Temaki.
There is also a small coffee bar, with chocolate chip biscuits which Plaza say are freshly baked every day.
The bar in the new Plaza premium lounge Singapore Terminal 1 offers complimentary house beers and wines, however if you want something better there is charge.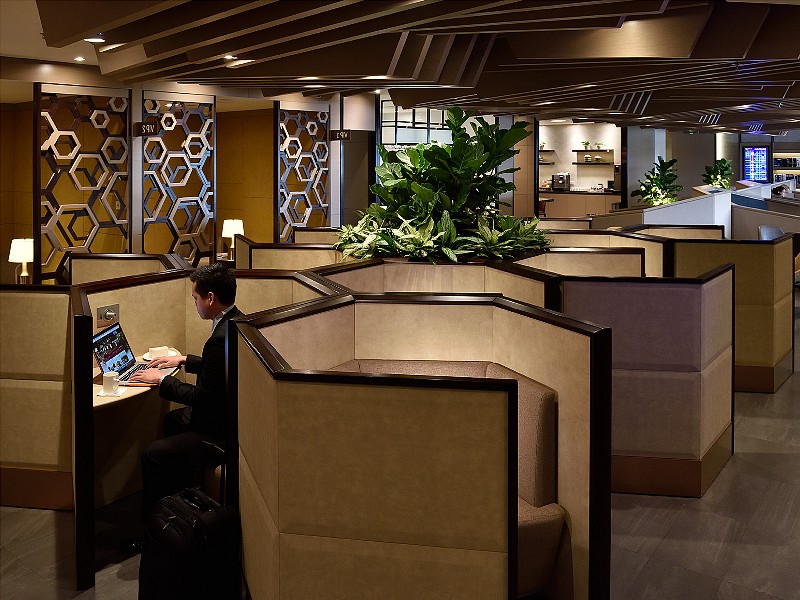 The new Singapore Plaza Premium Lounge is in Terminal 1, which is used by British Airways, Qantas, and Emirates. However from any terminal you can use it, and just take the Skytrain to Terminal 1.
The lounge is open 24 hours a day, and costs 58SGD (27GBP, 44USD) for five hours, or 51GBP (79USD) for 10 hours.