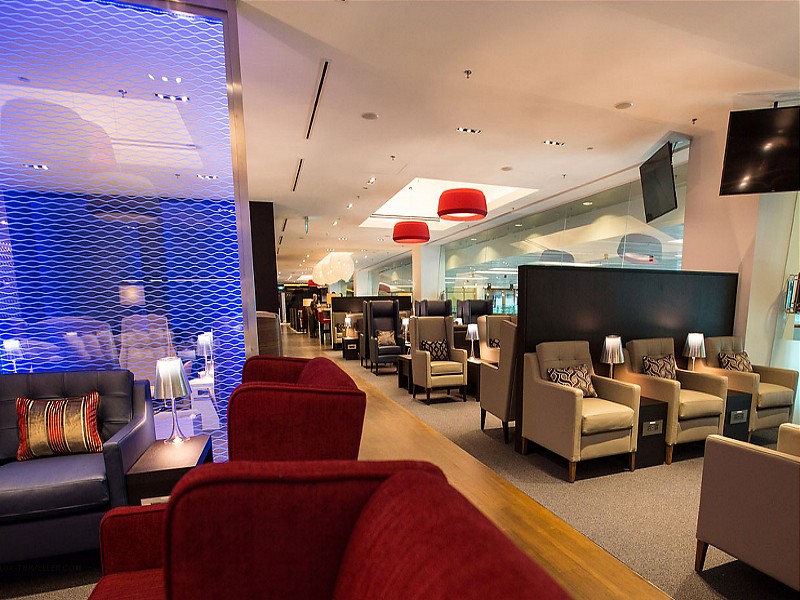 British Airways has unveiled its new lounge in Singapore's Changi airport. It includes a new concept Concorde Bar, just for First Class passengers.
The new British Airways Singapore lounge has finally opened after a long refit. It is still in Terminal 1, but highlights new lounge features as part of the airline's five billion pound investment to improve customer experience.
The centrepiece of the new Singapore Lounge for British Airways is the Concorde Bar, with Nero marble surfaces and European oak flooring. It is similar to the Concorde Room concept and revamps it into a smaller area more suitable for large satellite lounges beyond BA's home hub.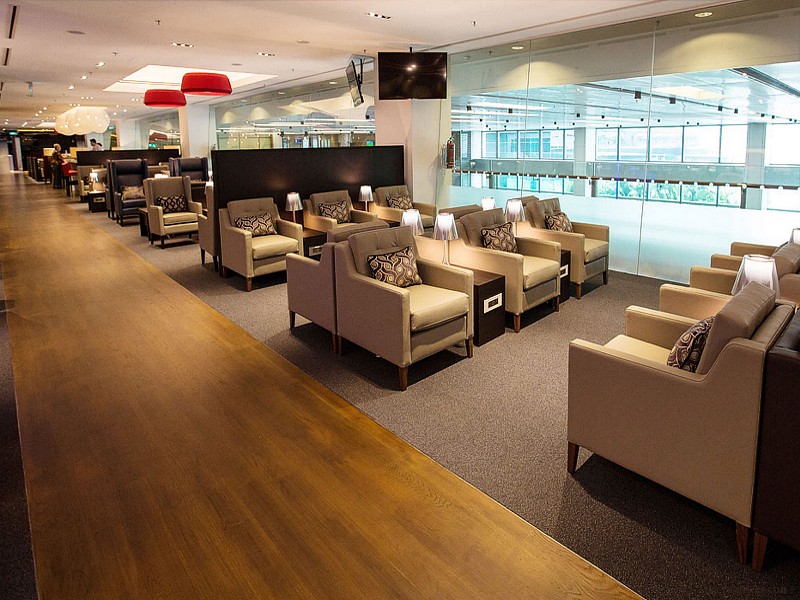 The Concorde Bar is designed just for First Class passengers - top-tier Executive Club frequent flyers don't have access, just like the exclusive Concorde Room lounge at London Heathrow. For those just in business class or economy, you will need an invitation-only black Premier card or Concorde Room Card.
The cosy havens of the Concorde Bar features, as you might expect, a fully staffed bar, done up in black marble where, if you really want to you can sit at the bar. There are also smaller more enclosed spaces around the walls with a sofa for couples and seven private booths with 4+4 seating. In total there are 41 seats around what was the far end of the old lounge. Access is through a door in the black marble wall - eligible passengers are given an access code.
A novel feature of the Concorde Bar are the "electronic walls" that display a digital panoramic view of Singapore that changes according to the time of day.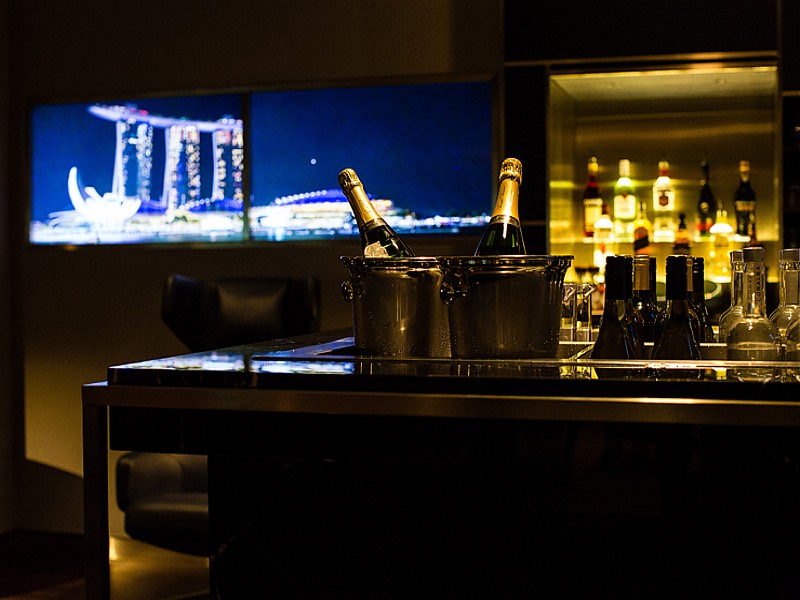 The main part of the lounge is a joint oneworld Emerald / Sapphire and Business Class lounge. It has taken four months to revamp the old, decided tired, lounge, which was previously just the First Class lounge for joint BA and Qantas flights.
The revamp has boosted the lounge's capacity by forty per cent, with 185 seats compared to the old 158.
The main lounge itself is a place where BA designated it as a place to "relax, eat, drink and work".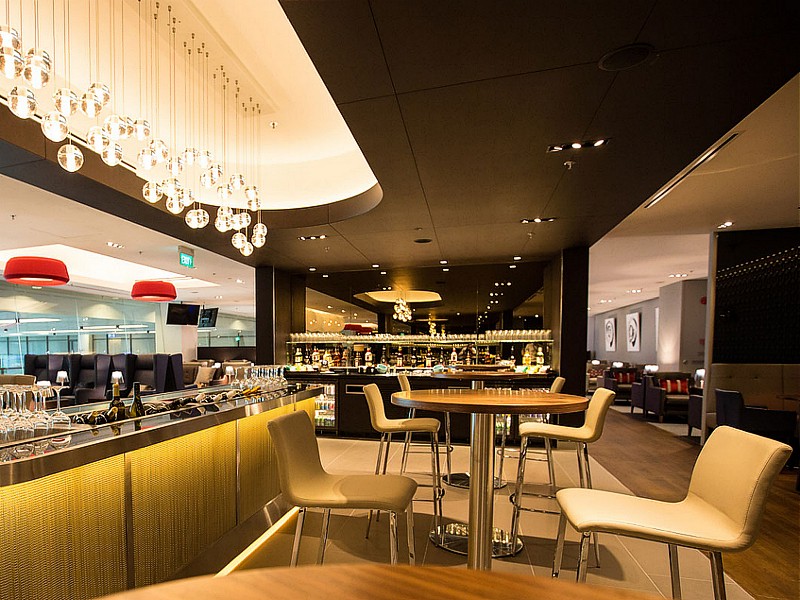 As you walk in the first obvious part of the lounge is the newly revamped seating, with the left hand side having a view of the concourse, with zones of seating. Racks of high-backed leather armchairs - in a 3+3 layout - are separated with central tables, holding power sockets (UK square pin and USB) and small table lamps. Some higher dividers halfway along the space separate the banks of seating, and there are also some sofas for people travelling together."
In the middle section of the British Airways Singapore lounge - around the area where the old white marble bar was - is the large bar, just like the Gold Bar at London Heathrow.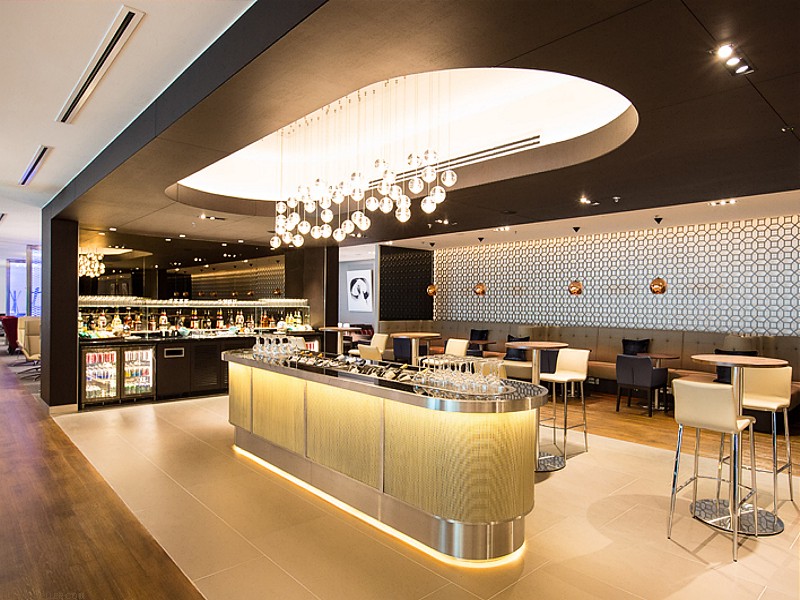 The central section has the wine and sparkling wine. At the far end is a refectory counter with a remarkably good spirits collection. The area is surrounded by banquette seating around the wall, and tall high spinally cocktail tables.
Close to this area is the open 'theatre dining' food servery. There are the usual hot dishes, with pasta, rice, and meat and chicken variants. There are also hot pies, and small mini pizzas. There is also a small desert selection.
There is a small computer room, called the 'study zone' with two computers, plus two more workstations, and a large table with power sockets seating six. Naturally there is free WiFi in the British Airways Singapore lounge, and dotted around the lounge are big-screen televisions.
At the far end of the lounge is a TV area, with ten swivel chairs opposite a very large TV.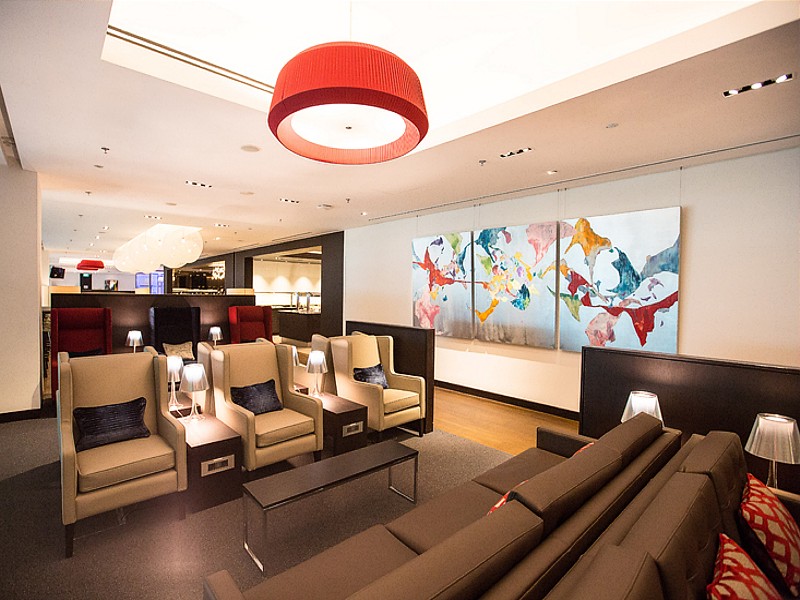 British Airways gave Singaporean-based design firm Kingsmen a blank sheet to revamp the old shared Qantas/British Airways first class Singapore lounge.
They came up with a novel fusion of the best of British and Singapore design. There are some notable art works in the new lounge from some local talent as well as British artists, with a Far East-inspired wall opposite the bar, and a 'swirl' design for prints on the wall.
Robert Williams, BA's head of Asia-Pacific sales, said: "Our new lounge is a toast to the heritage and glamour of flying. Its environment is perfectly designed for and tailored around the needs of the modern premium traveller
"I am confident that our customers, whether they are travelling on business or going on holiday, will enjoy the privacy, state-of-the-art facilities, and incredible artwork on offer."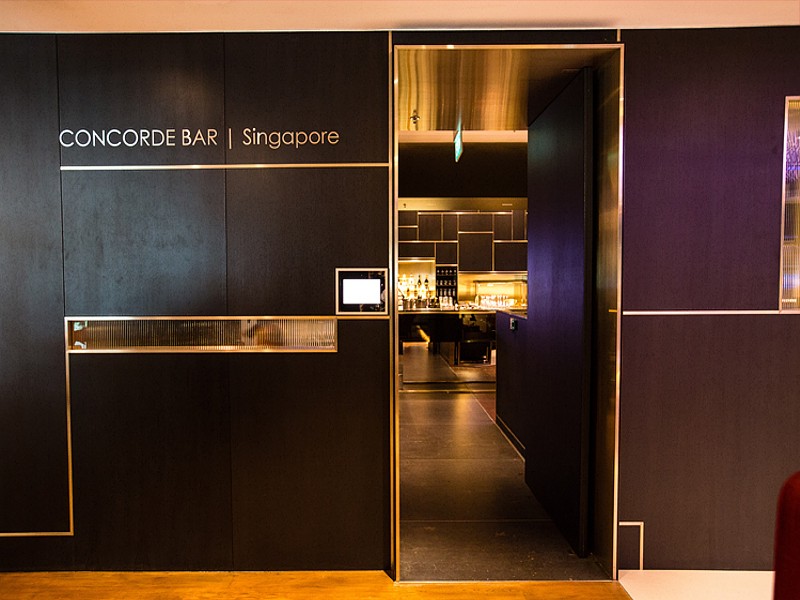 The new British Airways Singapore lounge opens at 3pm each day, but just like it's predecessor, it normally doesn't get many passengers until 5pm, with a rush at 8pm coinciding with the departure of BA16 to London.
BA have three flights a day from Singapore - two to London, a 777 at 2255 and an A380 at 2320. There is also the incoming flight from London which carries on to Sydney, taking off at 2005. If all passengers check in early, that's 48 First Class passengers, plus Premier and Concorde Room card holders who may be able to access the Concorde Bar. However, it will only have a capacity of 41.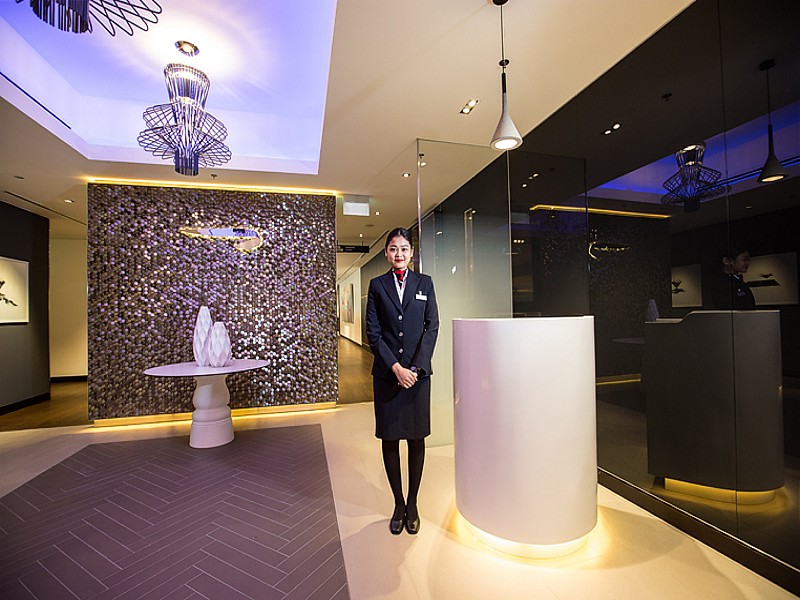 Access to the new BA SIN lounge is given to BA First and Club World passengers, Executive Club Gold and Silver members and oneworld frequent flyers with Emerald and Sapphire status.