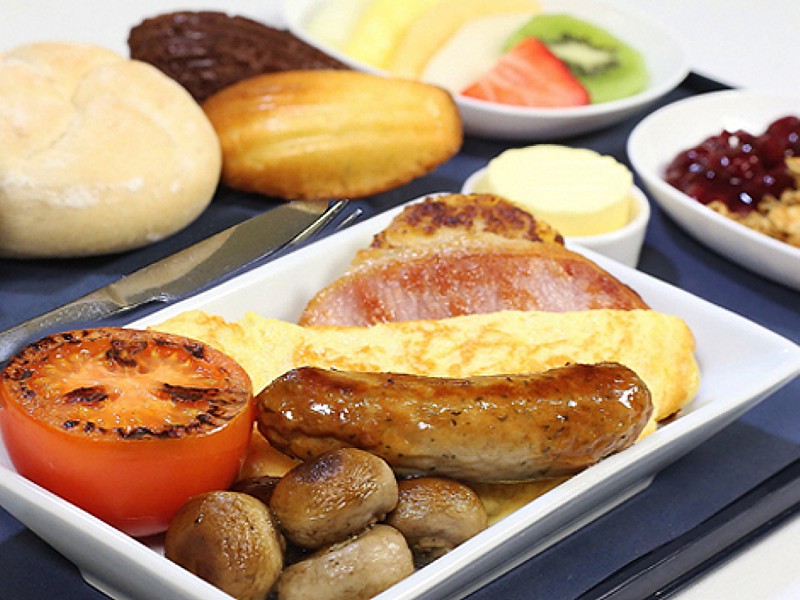 British Airways is continuing to roll out a paid meal upgrade scheme.
British Airways is continuing to roll out a paid meal upgrade scheme, with more destinations receiving the upgraded catering.
It is currently on offer to travellers in economy (World Traveller) class where there are paid upgrades to meals on some long-haul routes.
The new service is now being rolled out to Vancouver, San Francisco and Los Angeles, along with the original destinations of flights from Heathrow to Seattle, Miami, Dallas, Houston, Austin, Phoenix, Mexico City, San Diego, Denver and Atlanta.
To order you need to select the upgrade meal option at ba.com/managemybooking between 30 days and 24 hours prior to travel, but only in the economy cabin.
The options are 'Great British Breakfast' (which is offered all day), 'Gourmet Dining' (with beef cheek from Herefordshire), 'Taste of Britain' (including salmon sourced from Loch Fyne), 'Healthy Choice' and 'Vegetarian Kitchen'.
Meals cost £15 to £18. They are typically classified as YUM - or Y class (economy) upgraded meals.
The price is similar to other airlines which have offered the service for years, including Austrian Airlines (which charges £11), Aer Lingus (which has meals priced at €17.50, where each three-course meal will be served with a glass of red or white wine), Air France, and Malaysia Airlines.
The meals available to pre-order are:
Great British Breakfast (£15)
Seasonal fresh fruits

Freshly baked bread including selection of madeleines

Traditional British breakfast featuring Cumberland sausage and mature cheddar omelette

Chunky cherry compote with Greek yoghurt and homemade granola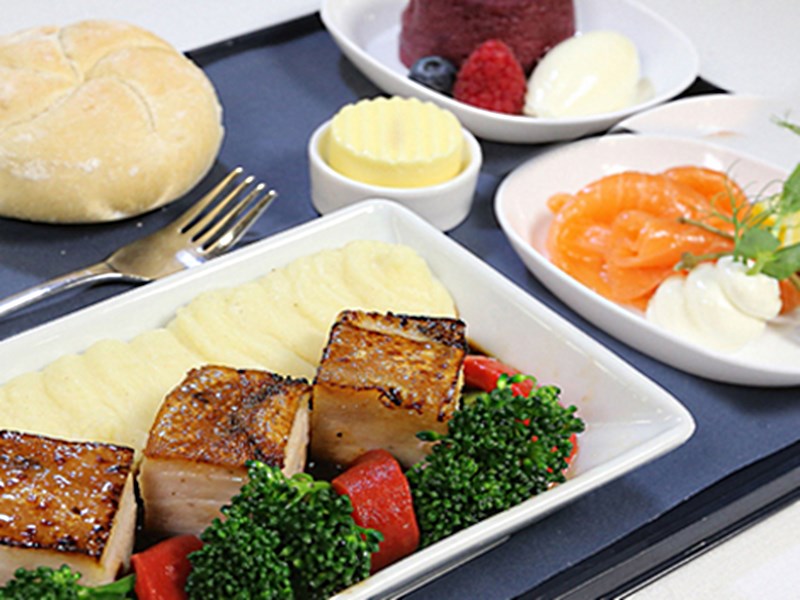 Taste of Britain (£16)
Loch Fyne smoked salmon with cráme fraiche and caper berries

Slow roasted Wiltshire pork belly with celeriac mash and sautáed broccolini

Summer berry pudding with Cornish clotted cream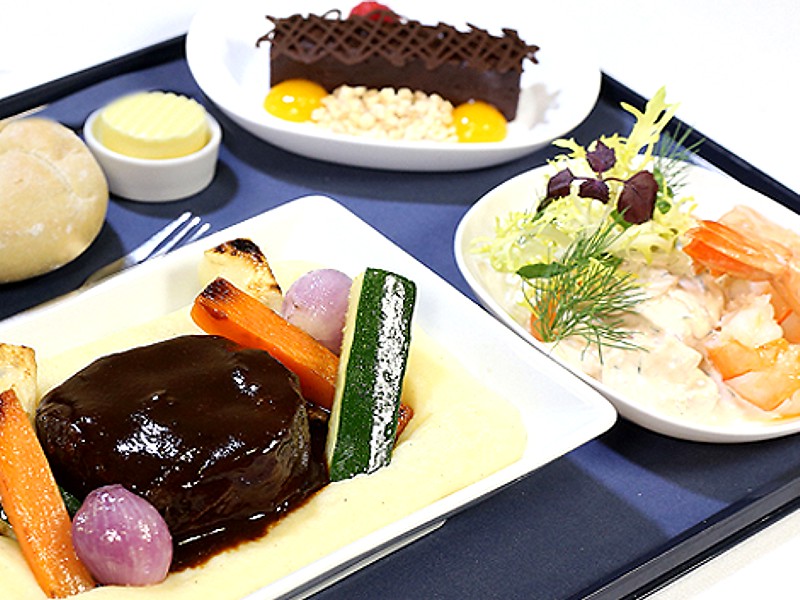 Gourmet Dining (£18)
Poached king prawns with sliced mushrooms, lightly dressed in a traditional marie-rose sauce.

Braised Herefordshire beef cheek with potato mousseline, roasted root vegetables and Madeira shallot jus.

Chocolate ganache bar with passion fruit coulis and crushed toasted hazelnuts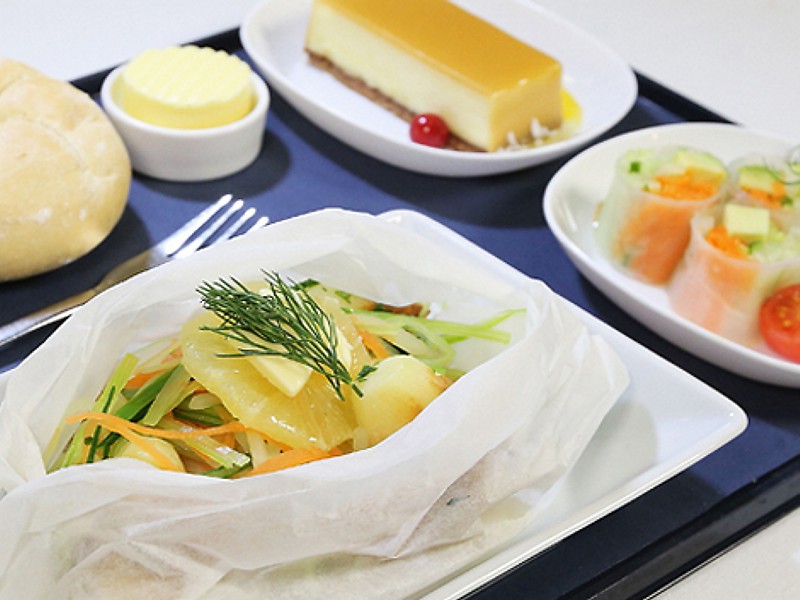 Healthy Choice (£15)
Thai style rice rolls with sesame dipping sauce

Sustainably sourced poached cod en papillote with steamed seasonal vegetables

Greek yoghurt and honey mousse bar with grapefruit carpaccio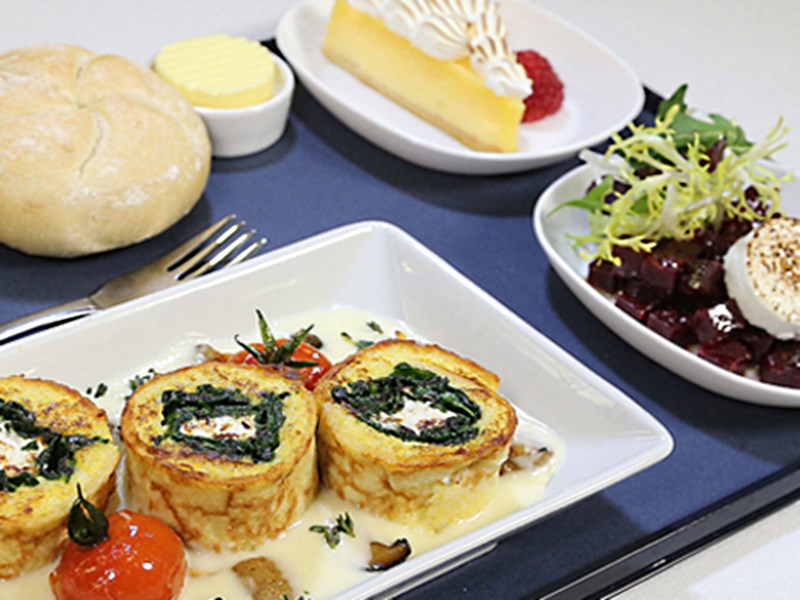 Vegetarian Kitchen (£15)
Glazed goats cheese with marinated beetroot salad

Polenta crespelle with mascarpone, wilted spinach, wild mushroom and truffle cream sauce

Lemon meringue pie featuring homemade lemon curd
Colin Talbot, British Airways' Head of Catering, says "we'll still be offering our complimentary menus on board, but we want to be able to offer our customers greater choice when flying with us."