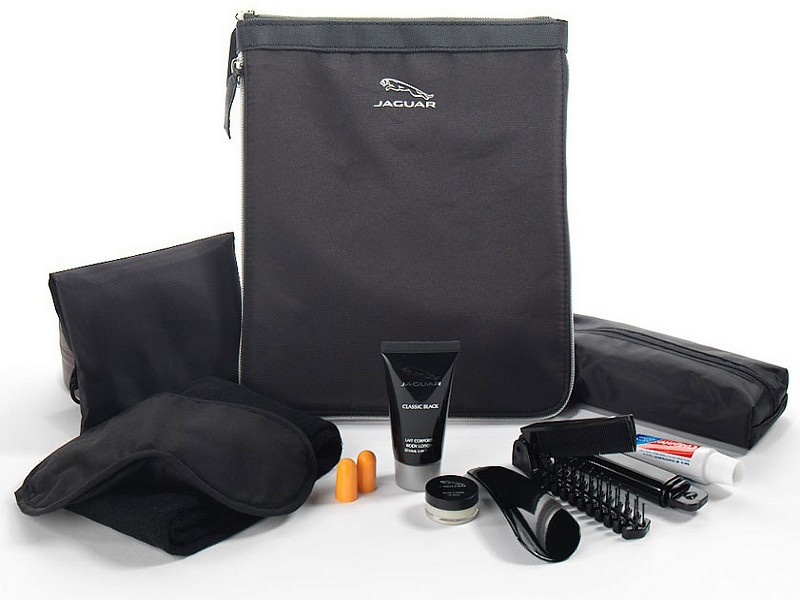 Turkish Airlines introduce new amenity kits, branded Bentley and Jaguar.
Turkish Airlines is to introduce new amenity kits, based on famous design brands such as Bentley, Jaguar, Cerruti, and Chopard.
Unusually, the branding also extends to economy class.
There is a bit of mix-and match over exactly which wash-bag you will get, with different outbound and inbound (to Turkey) kits.
Outbound, from May 7th, The Turkish Airlines Business Class amenity kit is branded Jaguar. It comes in a bag symbolising the "grace, pace and space" of Jaguar cars, and it can be re-used as a tablet case or document holder, with the size of the bag can be expanded by undoing the zip so that passengers can carry more or larger items.
There are ear plugs, an (unbranded) eye-shade, rubber sole socks, a comb & hair brush, tooth brush and paste, plus Jaguar branded moisturiser and lip balm.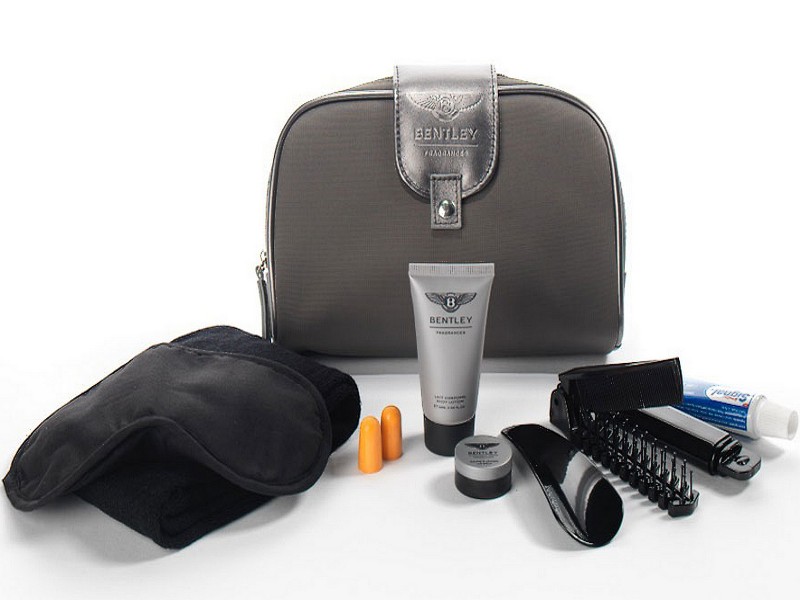 Inbound, the Business Class Turkish Airlines Amenity Kit us branded Cerruti, of synthetic leather material, which symbolises "the sense of nonchalant chic" typical for Cerruti. Inside the bag are a number of cosmetics from 'Institut Karite' range, including shea butter to hydrate the skin both during and after the flight.
In November 2016 the bags will change, with Bently branded bags on the inbound, and Furla on the outbound.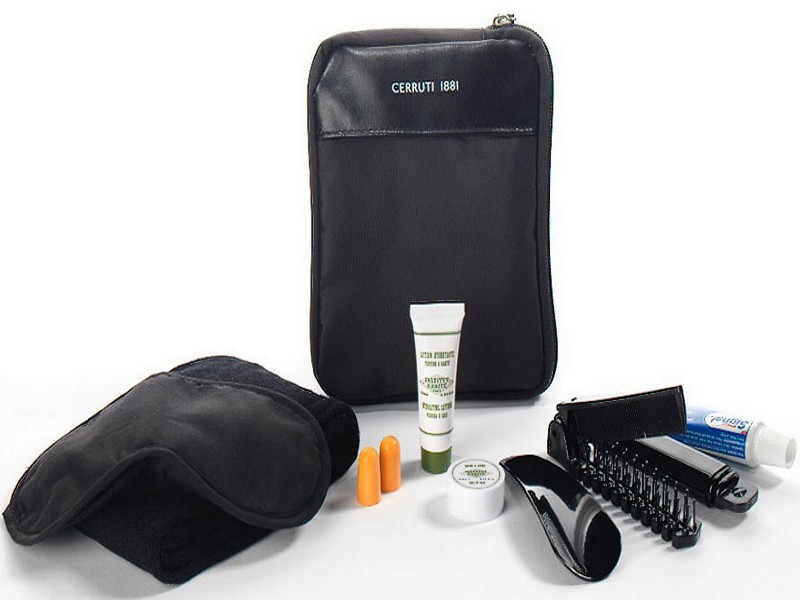 In Business Class Shorthaul - particular on the key Turkish Airlines flights to London Heathrow and Gatwick, the business Class amenity kits are smaller. There are two different Furla Bags and two different Cerruti Bags. These new kits include a reversible eye-shade with 'Do not disturb' and 'Wake me up to eat' printed on each side.
There are also non-skid rubber sole tube socks, a combined comb & brush, foam earplugs, a dental kit and moisturiser plus lip balm.
Turkish Airlines economy class amenity kits also get a makeover, so long as you are flying long haul that is.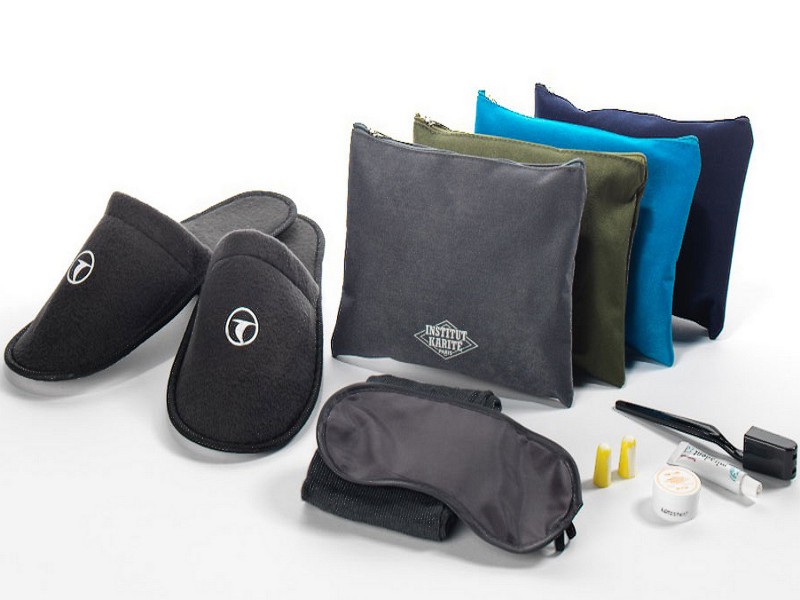 The economy bag is branded Chopard for outbound and Institut Karite for Inbound. These have a very similar content to the short-haul business class bags, with the same eye shade, toothbrush, and socks.
On the longest of long haul flights on Turkish Airlines, such as to Hong Kong, you will now also receive Turkish Airlines slippers in economy.