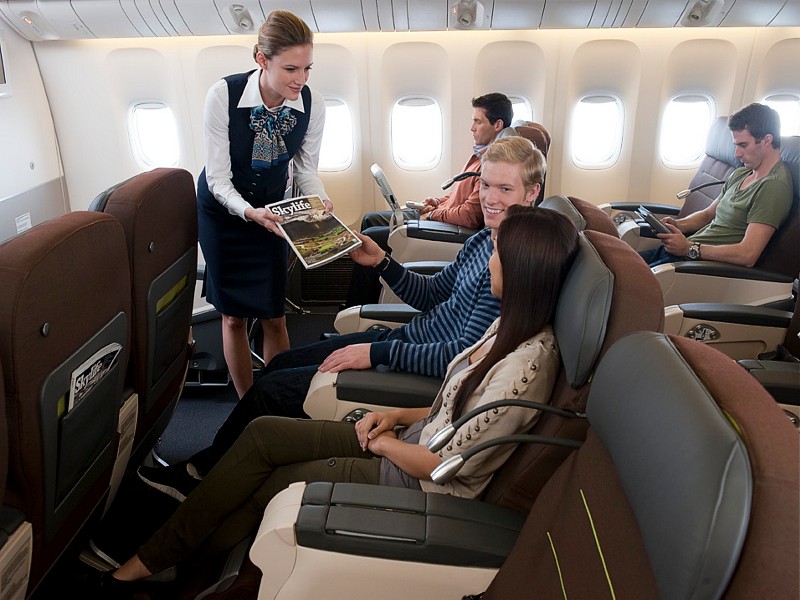 Turkish Airlines is to remove its premium economy product from its fleet of B777-300ERs. New aircraft will be two class only.
Turkish Airlines is abandoning plans to roll its premium economy product across the fleet.
Instead, Turkish Airlines Premium Economy is to be removed from the fleet of B777-300ERs. Called Comfort Class it was only introduced as a product by Turkish Airlines three years ago.
Turkish Airlines Premium Economy was one of the largest in the industry, with a fairly normal seat by manufacturer Recaro. But with a 46in pitch, and 63 seats in a 2-3-2 configuration in the cabin.
These two elements seem to have been the downfall of the class. The seat was so large it was close to the old Business Class seat, and so many passengers traded down from full business, costing the airline profit which was maximised at the front of the plane.
Also, there were too many seats, particularly on routes around the Middle East where the class is unpopular, with the market being heavily segregated between business and economy.
The decision to eliminate Comfort Class was confirmed by Temel Koti the airline's Chief Exec.
Turkish Airlines' new aircraft delivered from Boeing will now be configured for business and economy only.
However the airline has expanded its operation from Gatwick. There is now a new route to Istanbul's second airport Sabiha Gokcen, as well as to the main Istanbul Airport.