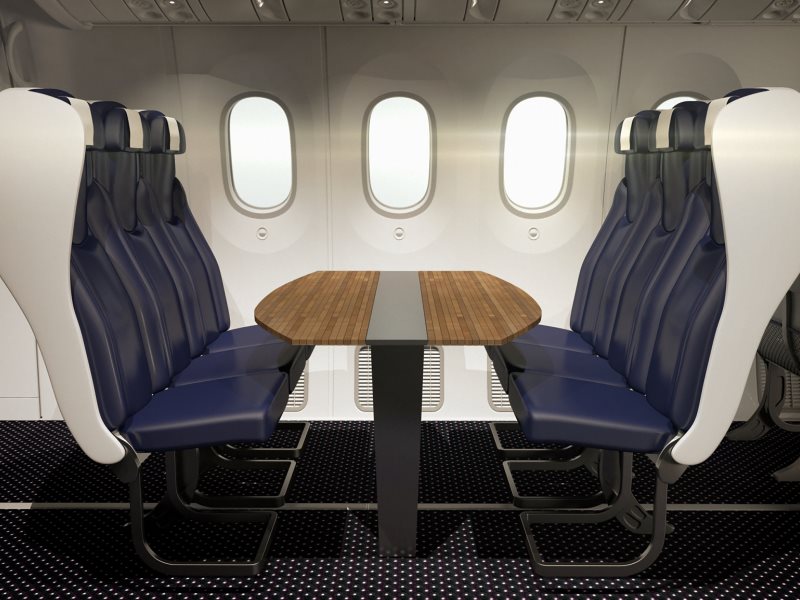 Railway bench and table seating a feature of Thomson Airways new aircraft cabin concept
A radical new design of aircraft seat for low cost carriers is being considered by Thomson Airways.
There would be a social seating area for four to six people – designed for larger families – where the family sits facing each other, similar to railway seats, at the back of the Thompson Airways's new fleet of Boeing 737 Max aircraft.
It is part of a series of innovations revealed a five-year plan for its products and services for the airline's fleet as part of its vision "to change the face of holiday flying" as it phrases it.
Along with the railway style seating there would be a kids' club on board longer flights at the back of the aircraft, and there would also be an upgraded in-flight entertainment system. For young children this would have a bedtime story channel for as well as content more appropriate for teenage children.
Holidaymakers who escape their children would also gain, with three economy seats becoming two, with three pod style seats" merging, including a table for two with champagne and mood lighting – "ideal for customers holidaying at adults only properties."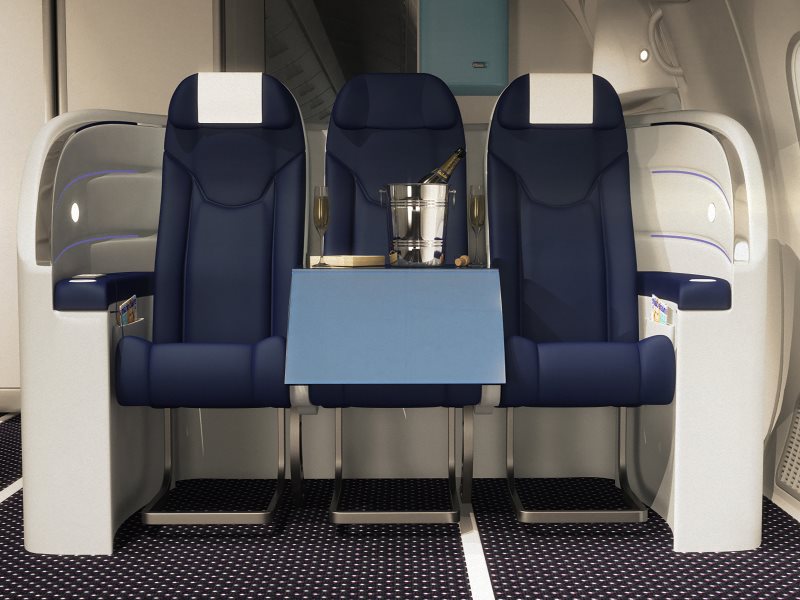 According to the company's overview of "planned product and service innovations", new "zoning" seat plans may also be introduced, allowing customers to book seats with extra legroom, or sit in dedicated family areas or child-free zones.
The airline is also looking at how people prefer to sleep nowadays, and would change it's blankets to a duvet and pillow service on the company's two new Dreamliner aircraft.
Food and drinks will be themed around the destination in the new "Beach Snack Bar" at the front of the aircraft's Premium Club Cabin.
Another novel concept comes from tour buses, where a crew member wanders around the aircraft with fliers on what to do and see at the destination.
Thomson Airways has the seating concepts are in development and is looking at implementing them when the 737MAX aircraft arrive in 2018."
However the on-board kids' club is due to be trialled from 2015, along with the new inflight entertainment.