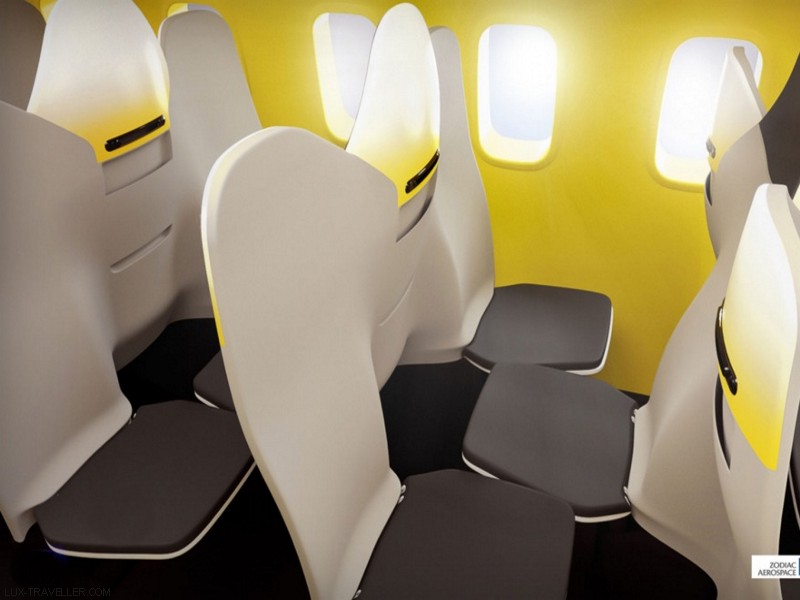 The airline seat company Zodiac has patented a new design of airline seat, with the middle seat facing backwards. The company says there is strong interest among airlines.
Zodiac Seats has patented a new airline seating design, with the middle seat of an aisle of three facing the opposite direction. This would make the middle passenger face the two on his either side.
This is a move by the company to fit in more passengers in the economy section of planes. The new design named 'Hexagon' would increase the number of passengers that can be accommodated on a typical Boeing 767 by up to 80 passengers.
Zodiac Seats France is one of the world's largest airline seat makers. The seat maker recently submitted a patent in order to rearrange the seats on an aeroplane in a way that the middle seat in a row of three seats, would be facing the opposite direction.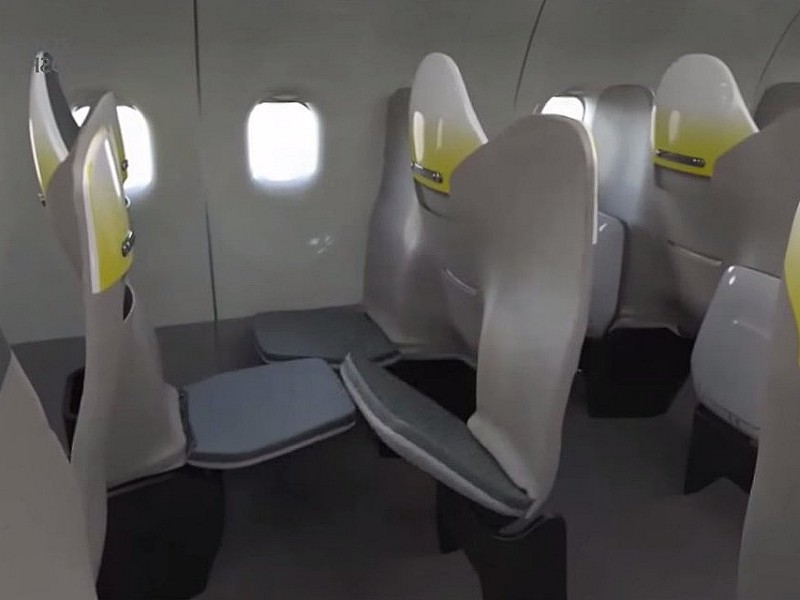 Zodiac claims its design can "increase cabin density while also creating seat units that increase the space available at the shoulder and arm area".
This is because if the middle passenger would no longer face the same direction as his immediate neighbour, they would have more shoulder room. The company also maintained that this new seating arrangement would make it easier for passengers to exit because the seats flip up after the passenger stands up, leaving greater room to move.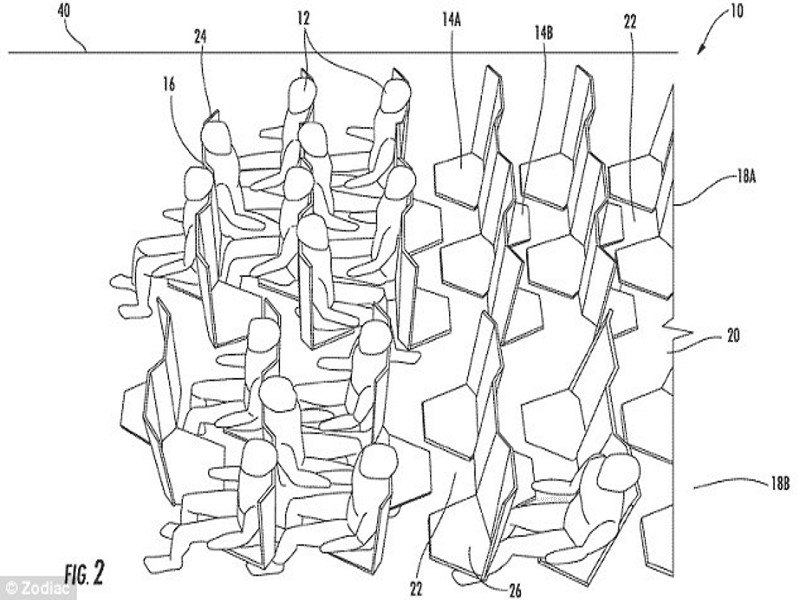 However as of now the Hexagon seat design is only a patent, and airlines like Cathay Pacific have shown that if airline seats are too radical - such as with their non-reclining hard backed economy seat - passengers push back.
It does come as airlines try and squeeze more seats onto each plane. Airbus has announced that some customers will request an extra seat on each row of its Airbus A380 superjumbo.
From 2017 some airlines will have 11 seats incorporated into the same space as the current 10 are placed, with a 3-5-3 layout.