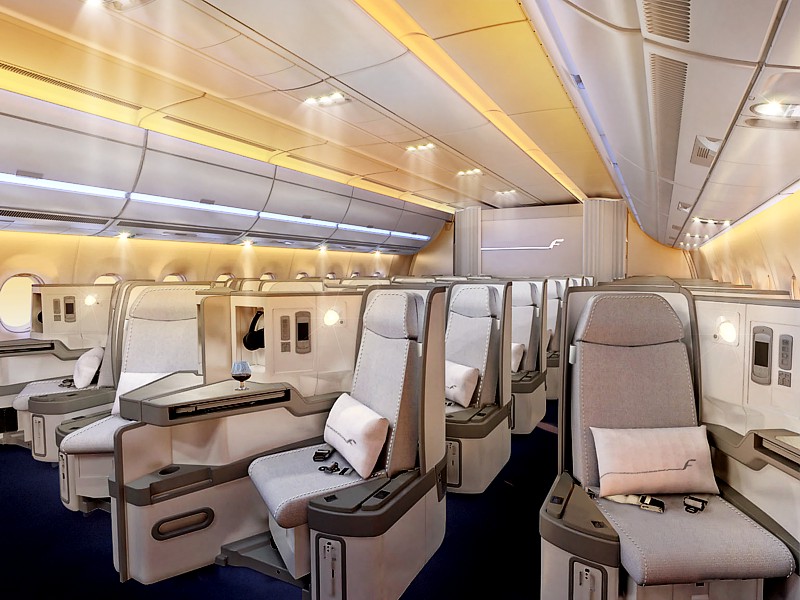 Finnair's latest A350 aircraft will take to the skies shortly. With it comes a brand new Business Class cabin.
The new Finnair A350 is now ready for booking - and with it all three swish new cabin, as the Helsinki based airline becomes the first European airline to fly the A350.
Shanghai will receive a daily A350 service from 25th October 2015, and then from November Beijing also has a daily A350.
The new Finnair Business Class looks very swish, with 46 seats in a 1-2-1 herringbone layout, giving every seat aisle access.
Finnair is also revamping its A330 cabins, with most aircraft featuring a new, but different, seat. A combination of the A330s and A350s will fly from Helsinki to Bangkok, Hong, and finally Singapore from May 2016, replacing several tired A340s which were obtained second hand from Air France. All the expensive to operate aircraft will be retired by 2017.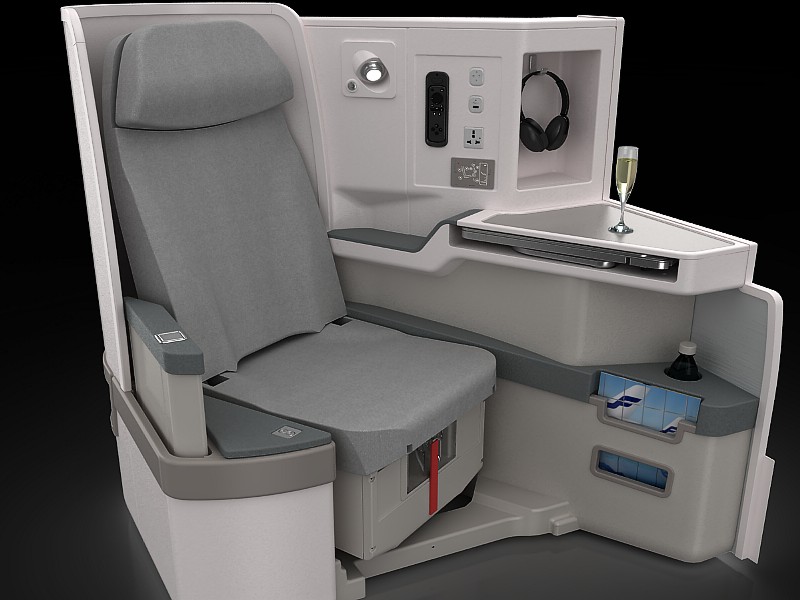 Eventually Finnair will have 19 A350s, with four being delivered this year, seven in 2016 and eight between 2018 and 2023.
However, you can fly the A350 just on short haul hops around Europe. There are A350 familiarisation flights to 15 European cities. Details are at a350.finnair.com.
Sure to be very popular are the Helsinki-London flights on 15 & 16 October.
Read more, and check out the Finnair A350 best seats with our exclusive interactive Finnair A350 Seat Map with pictures of every seats
Flying on the Finnair A350