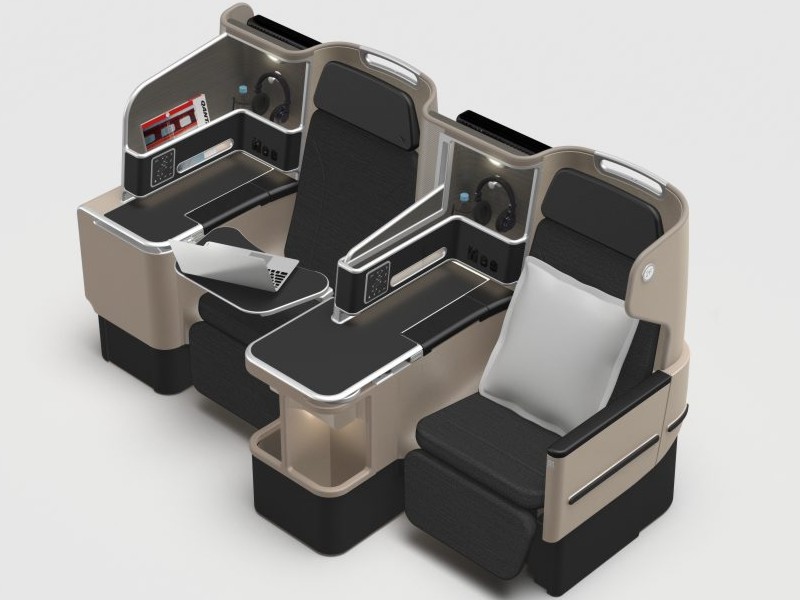 Qantas has unveiled what customers onboard its flagship 787-9 Dreamliner can expect when the aircraft starts flying from Australia in 2017.
The new Qantas 787 seating plan has 166 economy seats arranged in a 3-3-3 layout, giving nine seats abreast. By comparison other airlines like ANA only have eight seats abreast, in a 2-4-2 layout.
However Qantas are 'giving an extra inch' with a new Qantas economy seat pitch of 32 inches.
Along with an extra inch of seat pitch compared with Qantas' A380, there is an all-new seat.
The Qantas 787 economy seat features a new 'personal device holder' to keep your tablet and mobile, and powered USB ports for charging. There are more storage areas, a seat-back mood light designed to minimise disturbance for other passengers, and a high-definition entertainment touchscreen with AVOD that is five per cent larger than on the A380.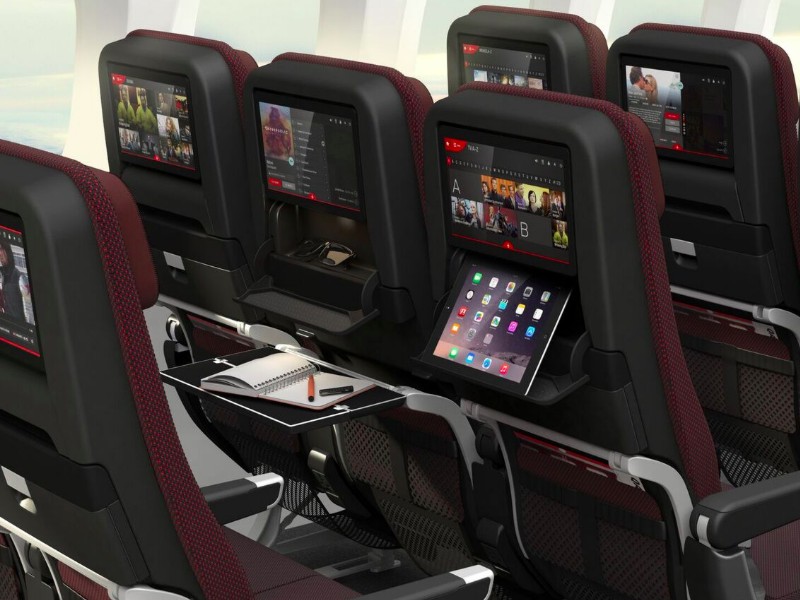 The seats also feature an updated version of the popular Qantas 'footnet' first introduced on the A380, designed to cradle the legs during sleep.
Business Class seats also get the next generation of the seat recently installed on Qantas' Airbus A330 fleet. These suites are known for providing a high level of privacy, made more flexible on the 787 with the ability to now adjust the divider between each seat.
The suites also have a fully-flat bed and offer plenty of space to store everything you may bring on board.
The Qantas 787 Business Class layout is in a 1-2-1 configuration, with each suite having direct aisle access as well as the ability to stay reclined during take-off and landing.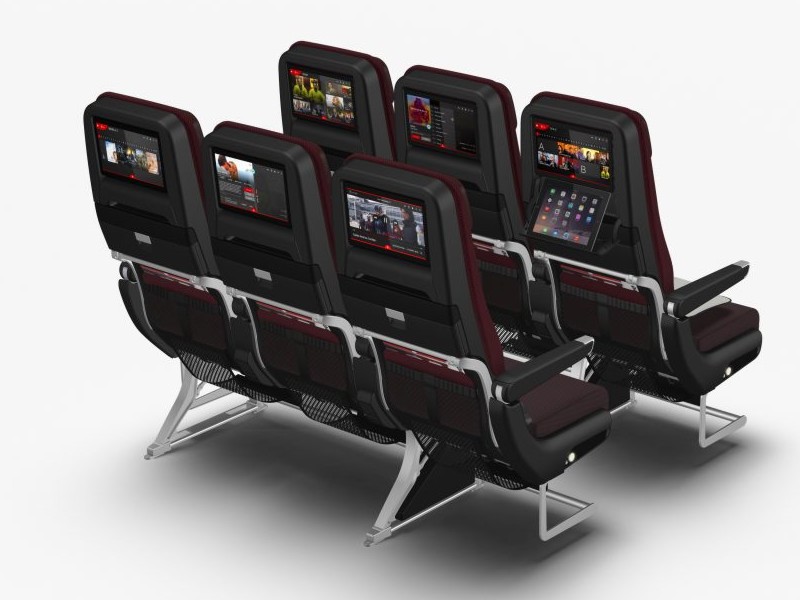 Unveiling the Business and Economy seats in Sydney today, Qantas Group CEO Alan Joyce said the interiors had been carefully designed with longer routes in mind.
"The Dreamliner is an aircraft built for comfort. The windows are bigger, it helps reduce jetlag, it's extremely quiet and there's a system that smooths out turbulence. Customers are going to love it," said Mr Joyce.
In total, the aircraft will seat 236 passengers, which gives the red-roo somewhat less seats in total on its Boeing 787-9, which will first fly in 2017.
British Airways by comparison fit in only 216 passengers, with 127 in economy albeit also with nine seats abreast (in industry speak, this layout gives 8F,42C,39P, 127Y). All Nippon ANA flies just 222 seats on its Boeing 787, with 42 in economy, and 180 in business (or 42J180Y). Air Canada 787s meanwhile have 251 seats (20J21P210Y).
Detail on initial Qantas Dreamliner destinations will be revealed in coming months, with the first international flights on sale before Christmas. The aircraft will gradually take over routes currently operated by Qantas Boeing 747 fleet.