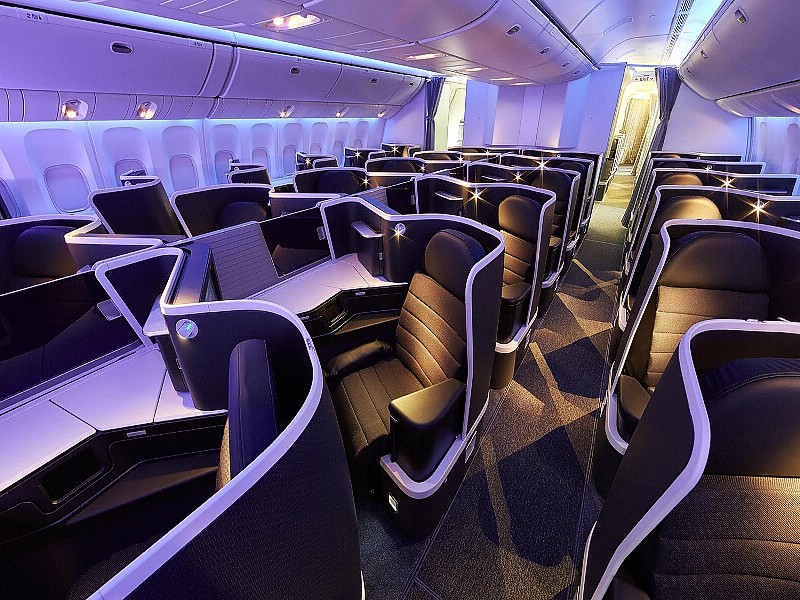 With most of Virgin Australia's long haul fleet now offering the new improved Business Class seats, lux-traveller looks at the success of the revamped cabin.
Virgin Australia has welcomed back the fourth of its refitted longhaul widebody Boeing 777 aircraft, with the fifth and final aircraft lined up to receive the new seats.
The aircraft features a new business class cabin, and a refreshed Premium Economy section with 41 inches of pitch, compared to 38 inches in the older aircraft.
As Lux-Traveller revealed last year, the newVirgin Australia Business Class is a great design, offered by its London-based design agency, Tangerine.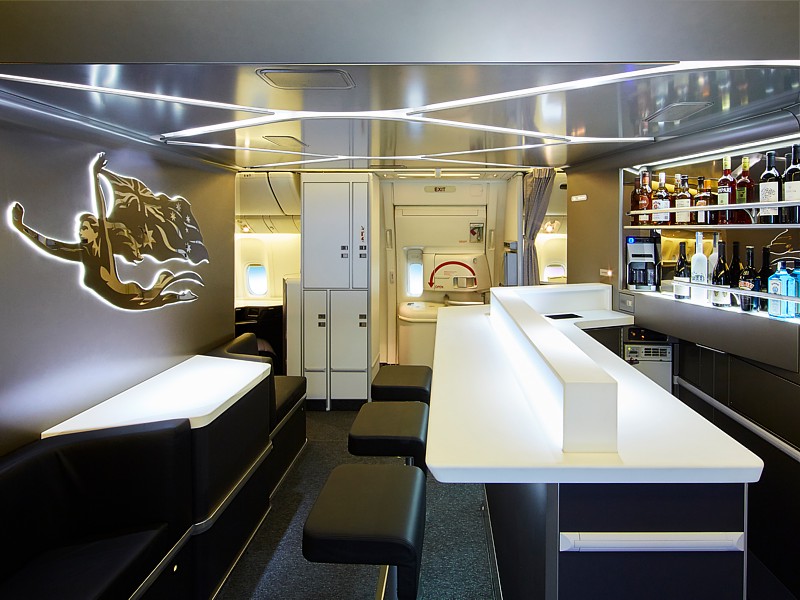 Business Class on Virgin Australia now comes in a 1-2-1 layout, which gives direct aisle access for every passenger. (compared to the current 2-3-2 layout it is a vast improvement, with the somewhat roomier cabin on the Boeing 777 having 37 of the new seats, similar to the A330, which already flies with the seats to Perth.
The seats have a dull charcoal leather seat, with steel surround.
There is a big boost long-haul, with the Virgin Australia Boeing 777 having a small stand up bar in Business Class. Here there are also seats for four including two L shaped seats the other side of the bar.
However demand for Premium Economy has always been light to the US markets - where it is often treated as a 'free upgrade' cabin - and to Abu Dhabi - where Premium Economy has made little inroad. As a result Virgin Australia's refitted Boeing 777 premium economy cabin is reduced, from 40 seats down to 24, and the revamped cabin repositioned as a 'business lite' product. On the older aircraft there was a walk up bar in Premium Economy, however this has been axed in favour of a new 'Premium Larder' snack bar stocked with drinks and snacks.
Both cabins get a new Luke Mangan-designed menu.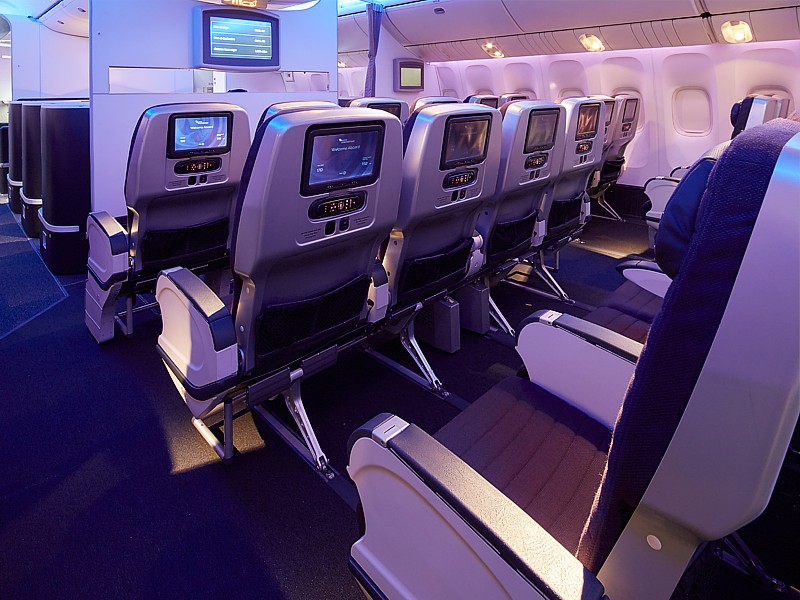 "The airline's flagship Business Class product 'The Business', new Business Class Bar and Lounge, and refreshed Premium cabin will transform the customer experience on long haul flights from Australia to Los Angeles and Abu Dhabi," said Virgin Australia CEO John Borghetti.
The fourth aircraft to be refitted was VH-VPE, with just VH-VOZ to be taken out of service as the fifth in the fleet of five 777-300 to be refitted to "The Business" in the southern Spring at the refit hangar in the US state of Louisiana.