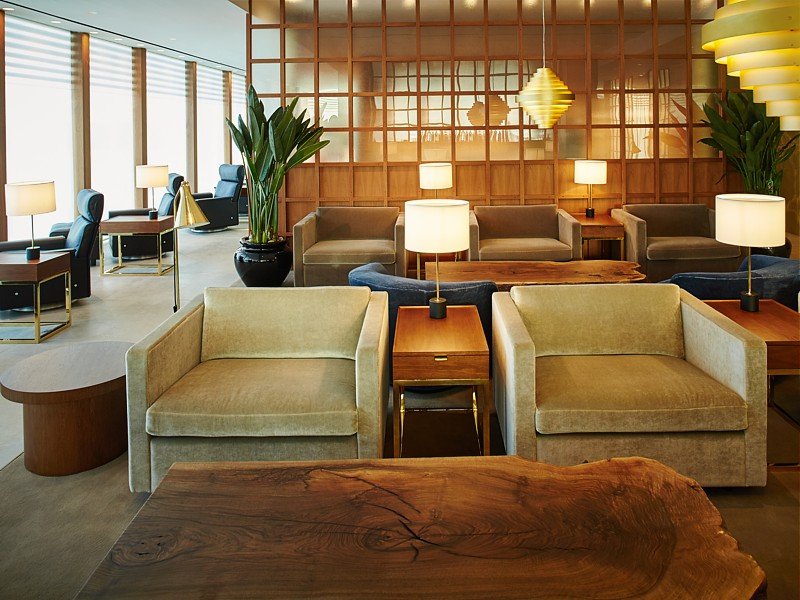 Featuring separate First and Business Class areas, the new Cathay Pacific London Heathrow lounge reflects Cathay Pacific's brand ethos of 'A Life Well Travelled'.
Cathay Pacific has unveiled its First and Business Class Lounge at Heathrow Airport's Terminal 3 following an extensive renovation which has taken much longer than expected.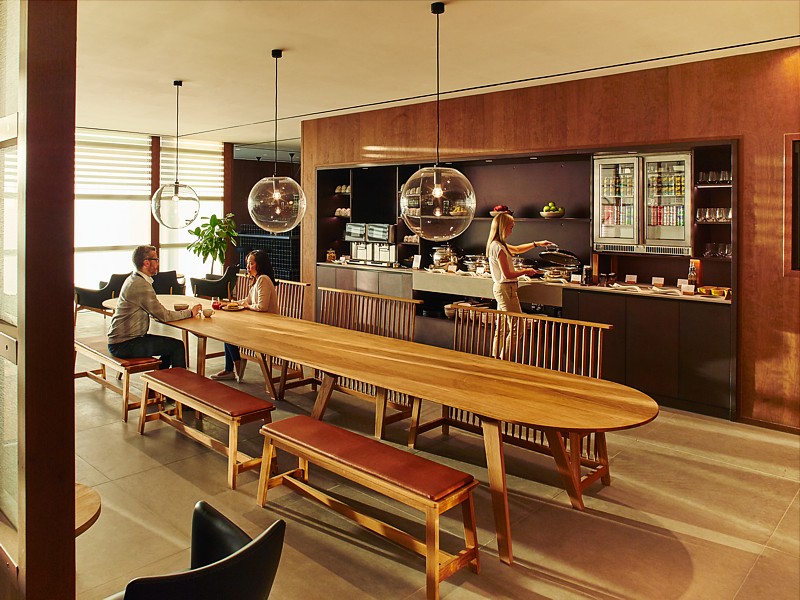 The lounge features separate First and Business Class areas and is the only Cathay Pacific lounge outside of Hong Kong with these distinct zones.
Designed by Studioilse, the renowned London-based design studio led by Ilse Crawford, the Heathrow lounge echoes the contemporary Asian aesthetics of Cathay Pacific's lounges at Hong Kong Airport.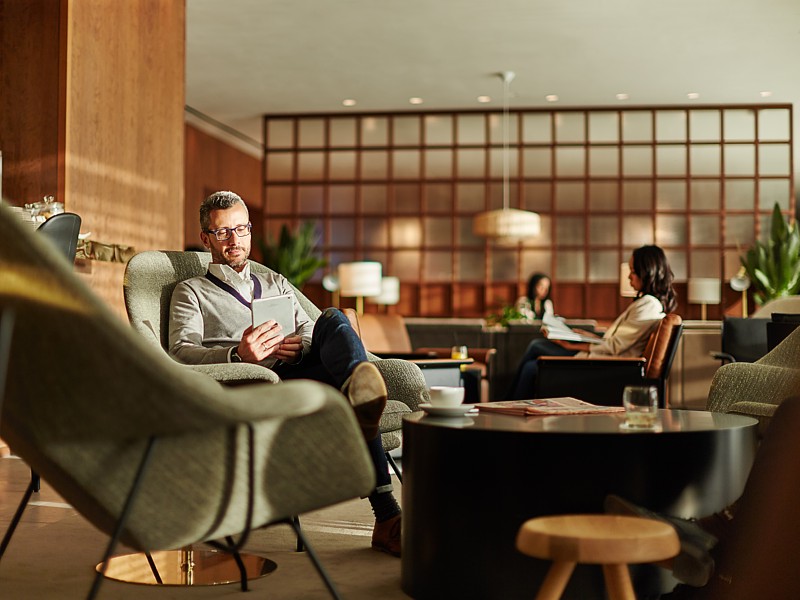 With floor-to-ceiling windows providing panoramic views of the airport's apron and northerly runway, the lounge's calming environment and myriad of amenities conveys Cathay Pacific's brand ethos of a "Life Well Travelled" giving a pleasant residential vibe, similar to a London Loft apartment in the docklands.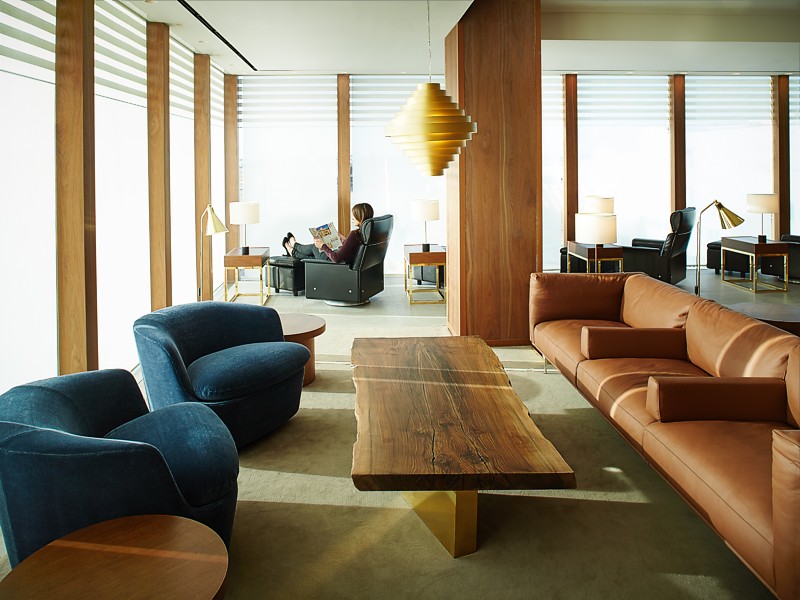 On the site of the old lounge, the newly rebuilt lounge takes in some space previously used by Singapore Airlines SilverKris lounge (now moved to Terminal 2), which in turn had some space taken by Cathay back in 2002. It is now 30 per cent larger than its predecessor at 1,300 square yards (1,200 square meters).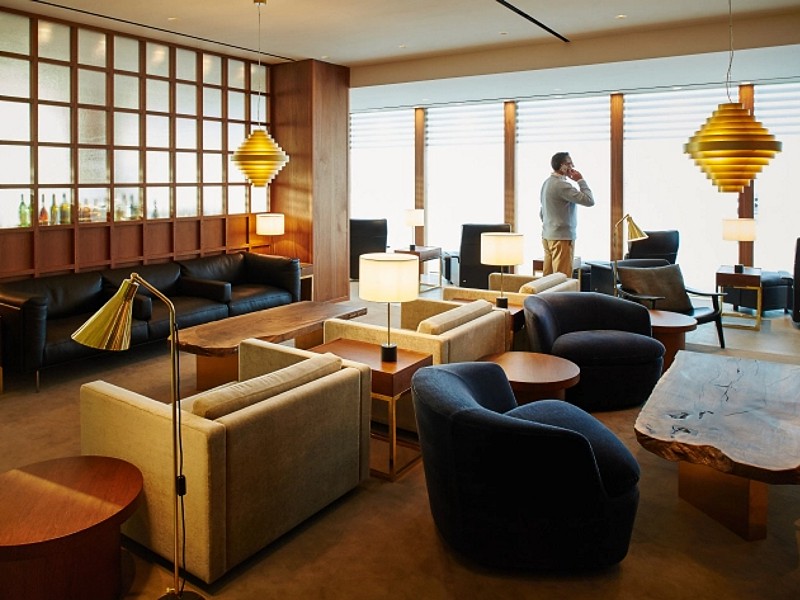 The Business Class side of the lounge features Cathay Pacific's signature Noodle Bar, a favourite among passengers seeking authentic Chinese delights, and The Food Hall, a vibrant space offering a wide range of Western and international dishes, including traditional British fare.
There is also a full-service bar, however in line with the Hong Kong lounges, the bar is not self service.
There is also a Business Centre called 'The Bureau' for those who need a desk and a PC to work.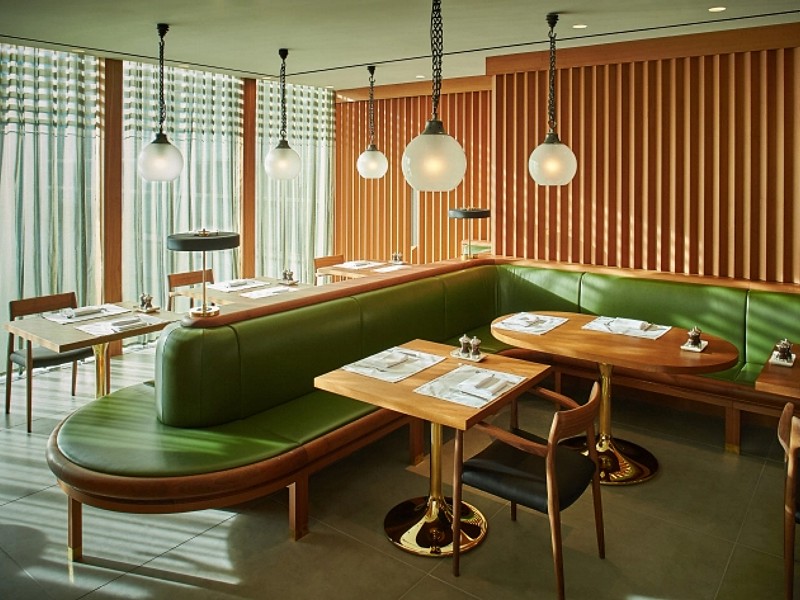 As the only lounge outside Hong Kong with a First Class area, reflecting the importance of the route, the Cathay Pacific First Class London Lounge has a similar design to Cathay Pacific's The Pier First lounge. Naturally the lounge is dotted with Cathay's classic 'Solo' Chairs.
In addition to The Dining Room, which offers an a la carte menu and table service for first class flyers, with freshly prepared dishes made-to-order by the chef, there is also The Pantry, where visitors can enjoy grab and go delicacies with items changing throughout the day.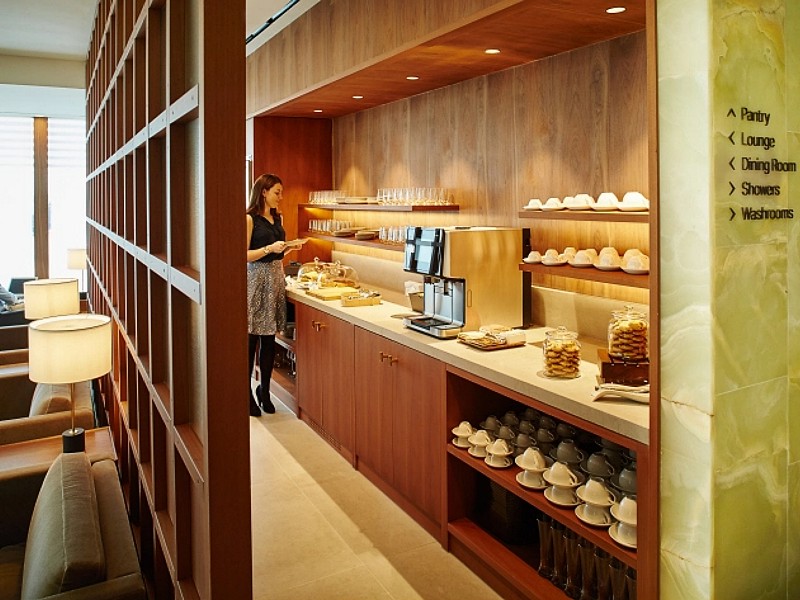 Both First and Business class sides have an abundance of plants and specially sourced artwork by noted Chinese artist Han Feng. The lounge has eight shower suites, available to both First and Business class passengers.
The Heathrow refurbishment follows the airline's other recent lounge openings in Bangkok, Haneda (Tokyo), Manila, Taipei and Vancouver.
Cathay Pacific flies between Hong Kong and Heathrow five times a day. Cathay Pacific now operates 43 non-stop flights to the United Kingdom every week, including the new route to Gatwick, and Manchester in 2014.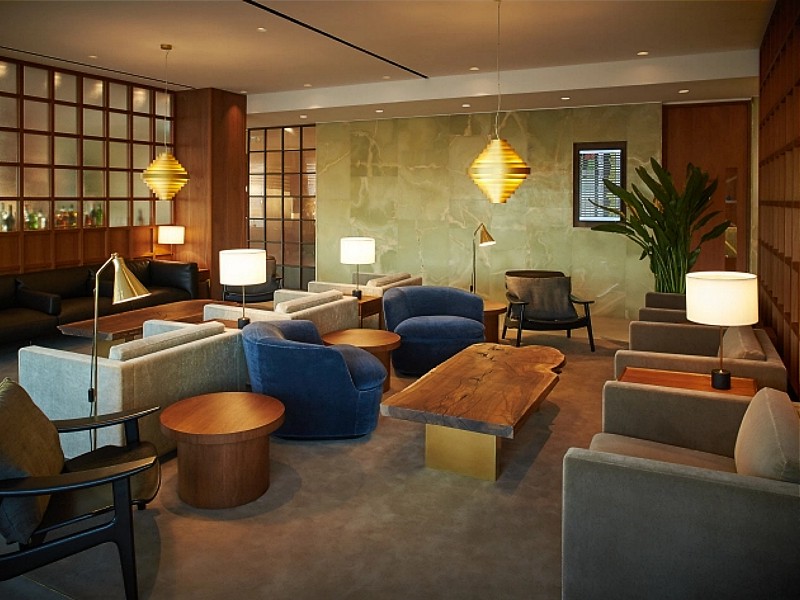 Cathay Pacific General Manager Product James Evans said: "At Cathay Pacific, we care about our passengers' experience at every stage of their journey - from the moment they arrive at the airport until they reach their destination - and our exciting new Heathrow lounge was designed to enable our customers to travel well. Our aim was to provide our passengers with a tranquil haven to relax before boarding their flights to Hong Kong and we hope our customers are as enthusiastic about the new lounge as we are."
Cathay Pacific's Heathrow lounge is open to First and Business Class passengers, Silver or above Marco Polo Club members, and Sapphire or above oneworld members.
The First Class side is only open if you have a First Class ticket, Marco Polo Club Diamond members, and their oneworld Sapphire equivalents (including British Airways Gold).
Opening hours are from 5.30am from Monday to Saturday and 7.30am on Sunday until 10.30pm.