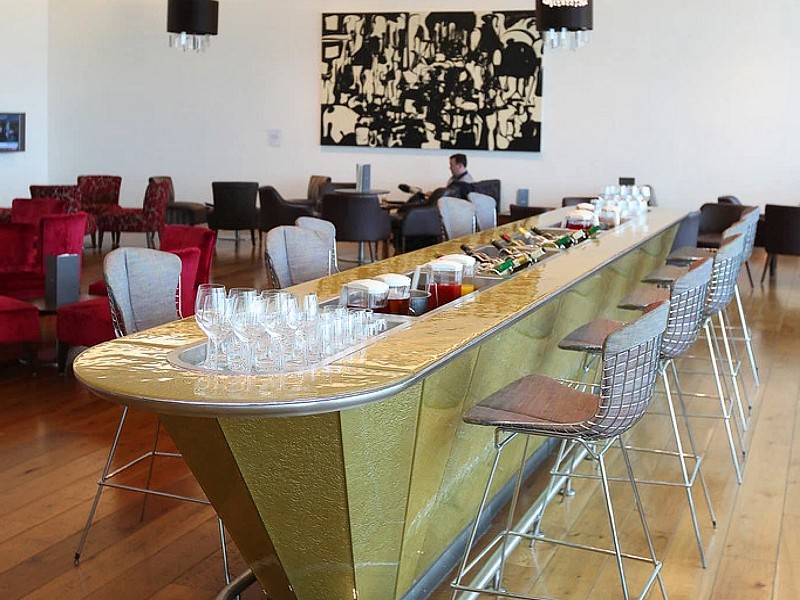 British Airways have completed their refurbishment of the lounges at the London Heathrow hub.
The refurbishment of British Airways' flagship lounges at London's Heathrow Airport hub are now fully complete.
The final furniture has been delivered to Club World Galleries North lounge in London Heathrow Terminal 5, following the refresh of the Business Class Club World Galleries South lounge in T5A.
This follows hot on the heels of the refresh of the First lounge in Terminal 5, used oddly, not by First Class passengers, but instead by Gold card holders of British Airways executive club frequent flyer scheme. BA First Class gain access to the adjacent and much more exclusive Concorde Room upstairs.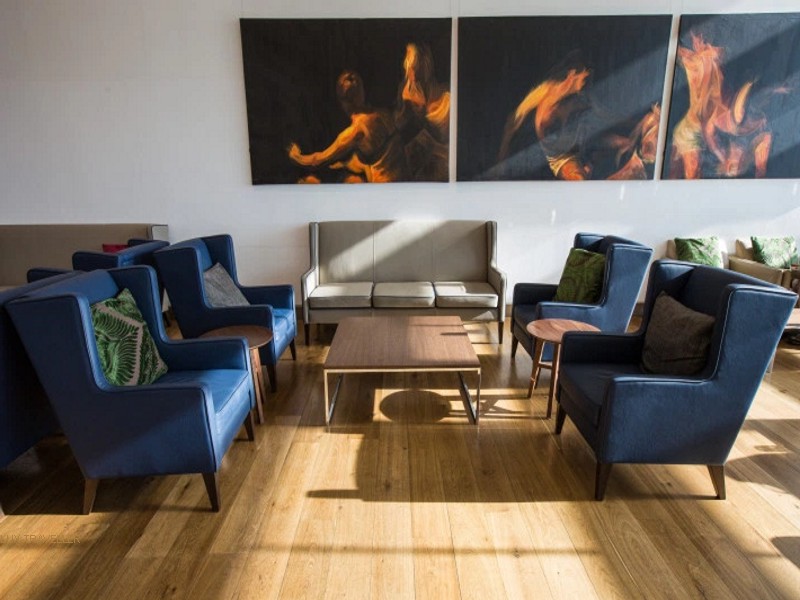 The deck chairs have been moved around, giving a new furniture layout to enhance individual seating and increase privacy through the use of screens and high backed chairs.
Much of this has involved the removal of the previous groups of four or six chairs, which looked great, but were totally pointless for most single travellers and were mainly used by passengers without colleagues to dump bags and coats.
The lounges - which have been open for a decade, when lux-traveller first reported on them, were in serious need of a refresh.
However, British Airways has steered clear of giving the lounge a total makeover in the way it has done to the Dubai and Singapore lounge.
There's new carpet, as you would expect, and the faux oak wooded floors have been re-sanded, waxed and polished.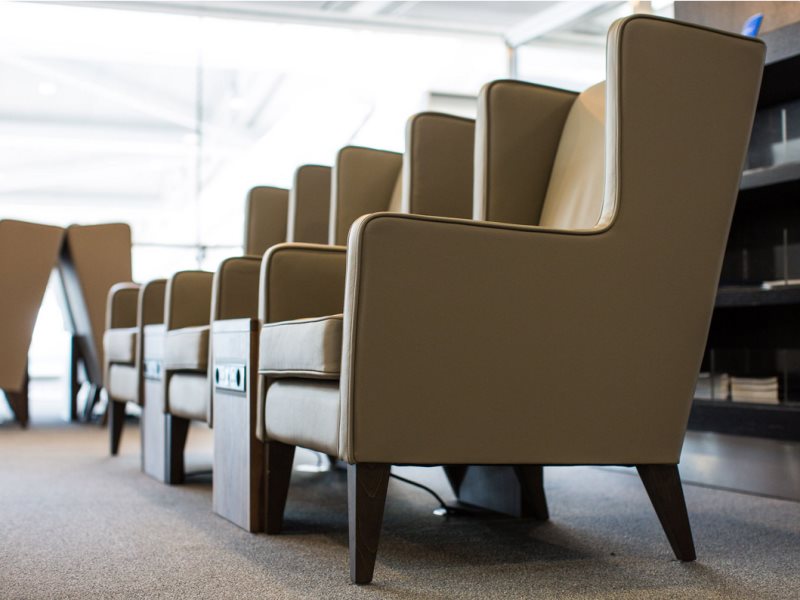 There are over 220 new pieces of furniture, ranging from stylish high-backed chairs, occasional tables, dining furniture and sofas.
There are also more mains power sockets dotted around the lounge, meaning there is less of a hard time finding a socket to recharge your phone before your flight.