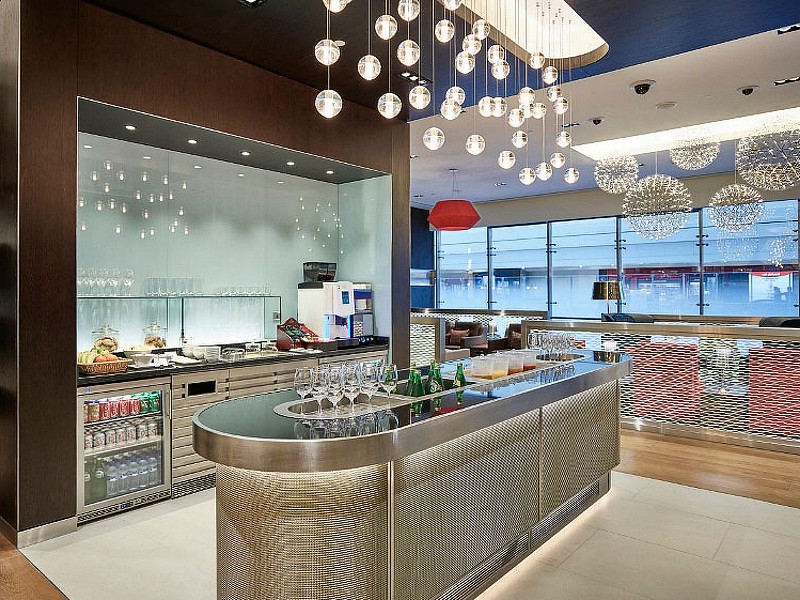 British Airways has opened a brand new Business and First Class lounge at its new terminal in Dubai.
The new Concourse D of Dubai International Airport has opened, and British Airways is one of the first airlines to move in.
Along with the opening, British Airways has unveiled its new lounge in the newly built Concourse D.
A joint Business and First Class lounge, it has like its Singapore sibling, a new Concorde Bar just for First Class passengers.
While quite small and compact, the British Airways Dubai lounge has all the usual new style Galleries features, including a small buffet area with hot and cold snacks, called the Deli Bar.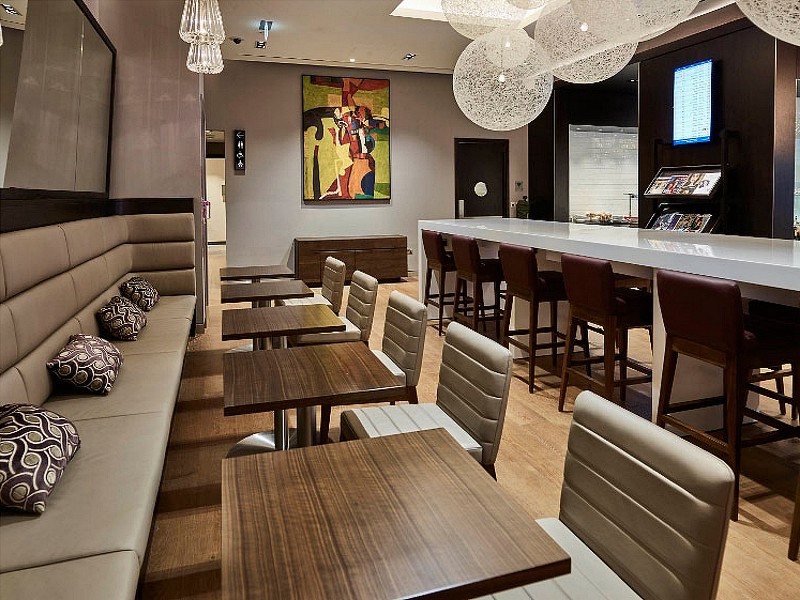 There is a small central island bar, next to which is a rack of dining seats, and opposite is the newspaper rack.
The new lounge features artwork from established Iraqi-born artist, Dia Al Azzawi, as well as Gulf heritage images from the British Airways archive. It also has a good view of the inside concourse shopping area.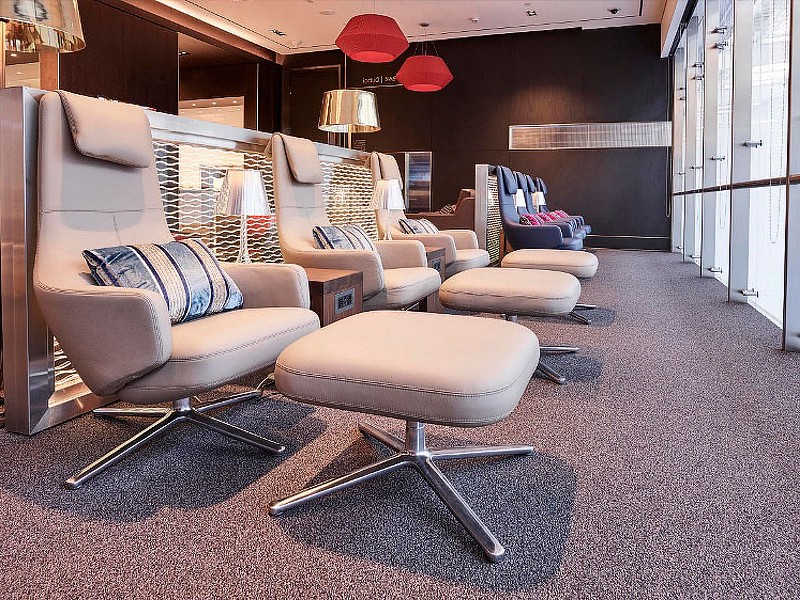 However the most interesting feature is the new Dubai Concorde Bar, just for the use of First Class passengers. While locking out Executive Club Gold card holders from this area, and oneworld Emerald members, it does add to the exclusive feel.
It has the feel of a small 'private members club', and is very separate from the design of the main lounge. The Concorde Room is dominated by black Nero marble surfaces and European oak flooring.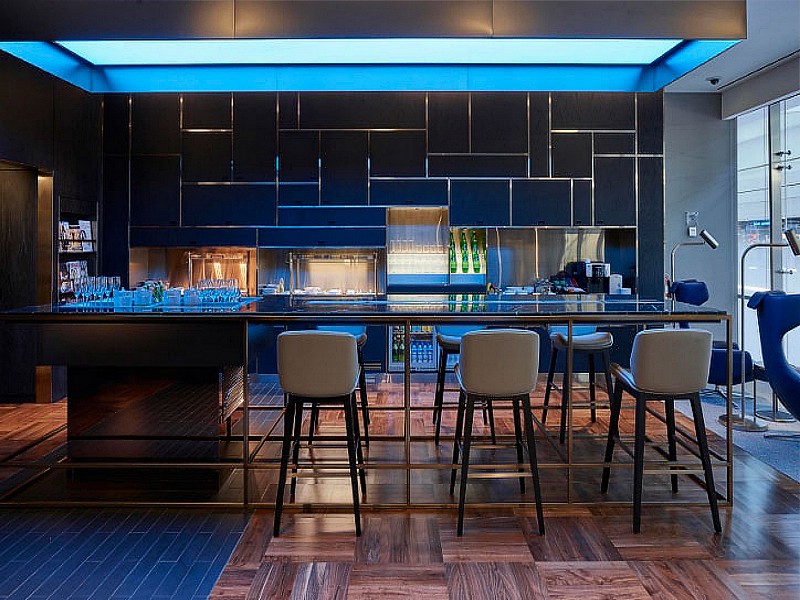 The lounge is open to British Airways' First class and Business Class (Club World) customers as well as Silver and Gold Executive Club members.
British Airways has three flights a day from Dubai, a 747 at 1.35am, and two Boeing 777s at 9.20am, and 1.45pm.
At Dubai's new Concourse D there are five new airline lounges, one from BA, two from Lufthansa, plus the new Al Majlis lounge, and the Marhaba VIP lounge.
The German Airline Lufthansa will also move into Concourse D, and will open its new senator and business class lounges on the 3rd of March 2016.
The old Concourse C, where BA and Lufthansa previously operated lounges, will be refurbished this year and become exclusive to Emirates.