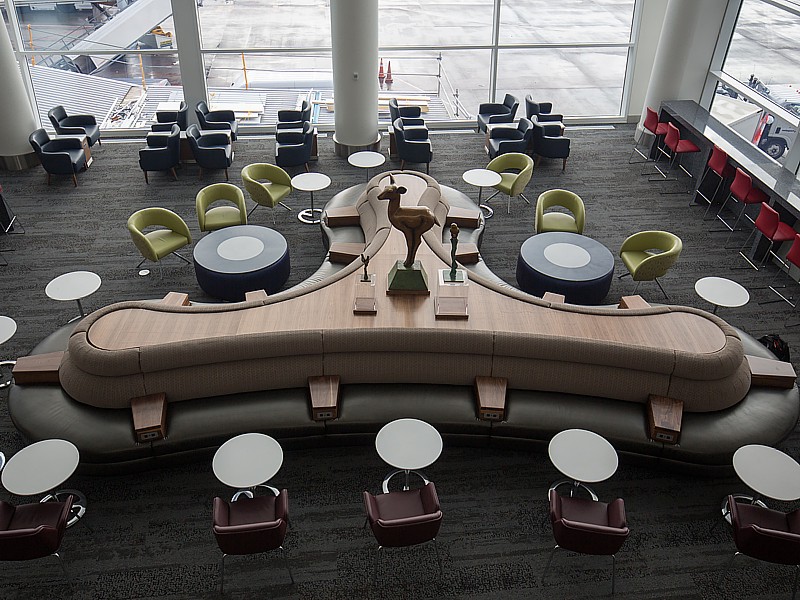 Delta Air Lines is opening a series of new lounges over the current few weeks, with a new lounge opening in Seattle following the airline's second-largest Delta Sky Club opening at Atlanta. Newark and Raleigh-Durham are opening next week.
The new Delta Sky Club in Seattle-Tacoma International Airport is among the five largest Delta Sky Clubs.
Themes of water, technology and forestry run throughout the decor, from the suspended wave-like sculpture hanging from the ceiling to the walnut wood in the furniture, all paying homage to the Pacific Northwest.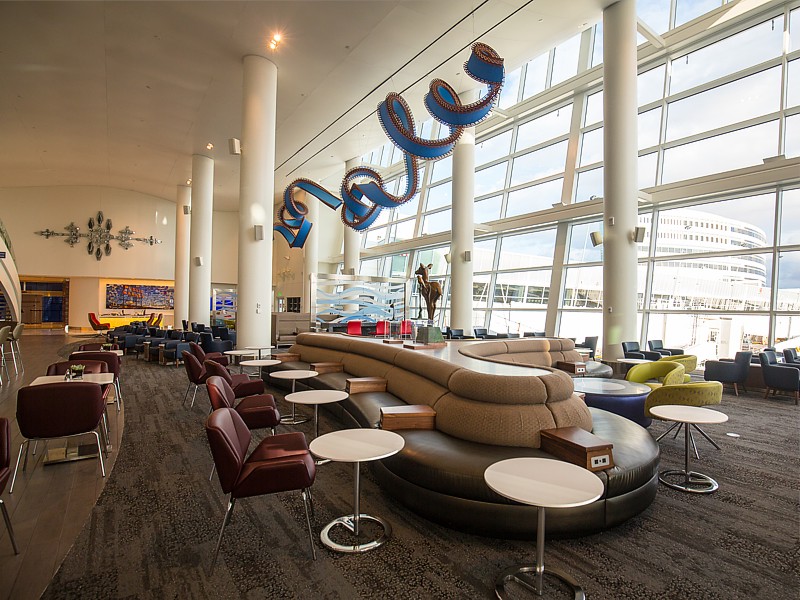 With 30-foot ceilings and floor-to-ceiling windows, the Club offers guests runway and tarmac views - with picturesque Mt. Rainier in the distance. In the spirit of Seattle's environmentally conscious and tech-savvy sensibilities, the large windows are made from View dynamic glass, which tint in concert with the air conditioning system, keeping the Club cool, reducing glare and allowing guests to stay connected to the outdoors.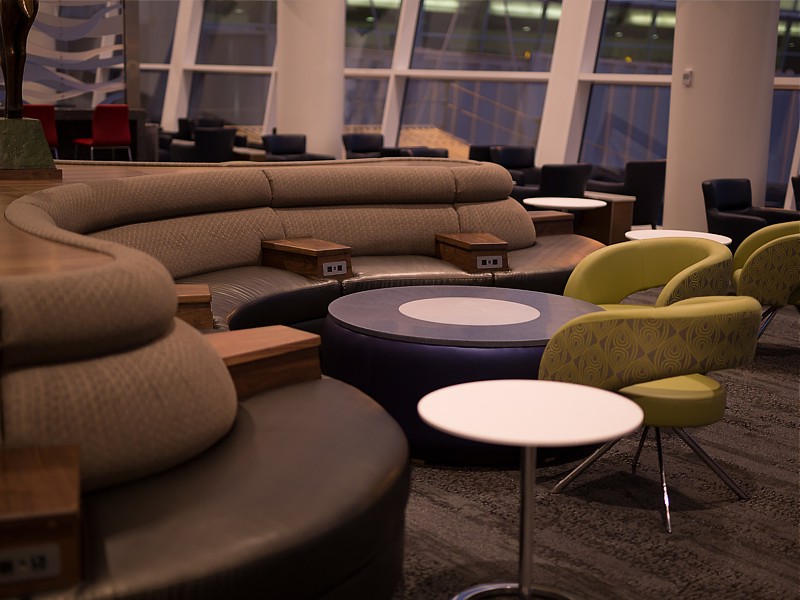 The Delta Sky Club Seattle has large windows and additional space upstairs, and yet it doesn't feel cramped. At the same time, the seating arrangement offers guests a more private space if they want that, with high-backed seats called "hush pods" designed for intimate talks.
At 21,000 sq feet and seating 400, the lounge is one of Delta's largest in the United States, and it will play host to locally inspired art, because within the Delta Sky Club Seattle there is the lounge's own art gallery.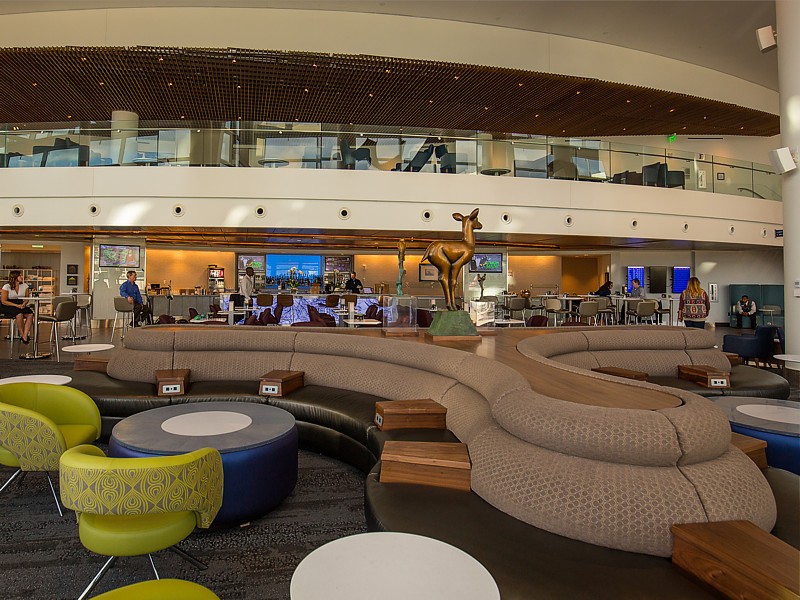 Called, not surprisingly, The Gallery, a curated art program is showcasing work from emerging artists and local galleries. A local landmark, the Pike Place, has inspired a pixelated mural for the Delta Sky Club, created by one artist, Craig Alan.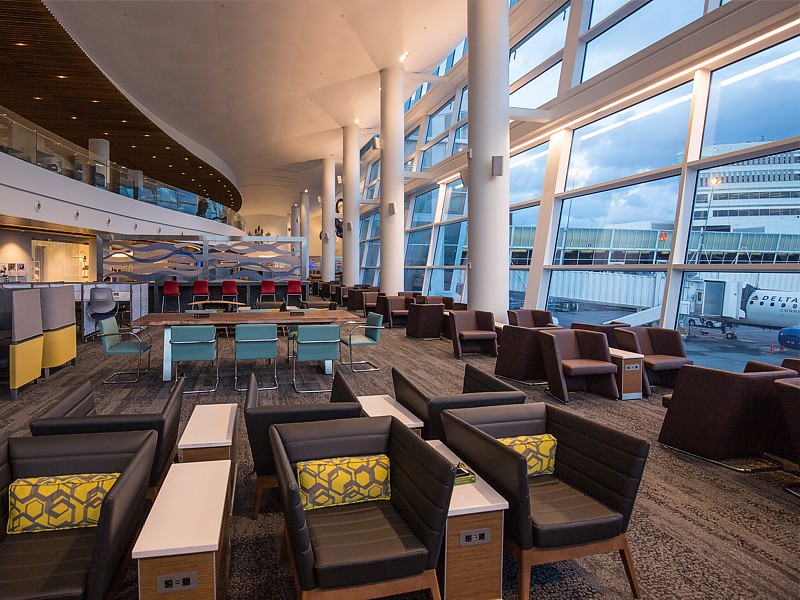 Delta Sky Club Seattle has baristas making freshly brewed Starbucks coffee, or you can go the DIY route with a self-serve espresso machine.
The lounge also has a cocktail bar for more alcoholic brews. On offer are Washington wines curated by Master Sommelier Andrea Robinson, cocktails from local distilleries, and Georgetown Lucille IPA craft beer.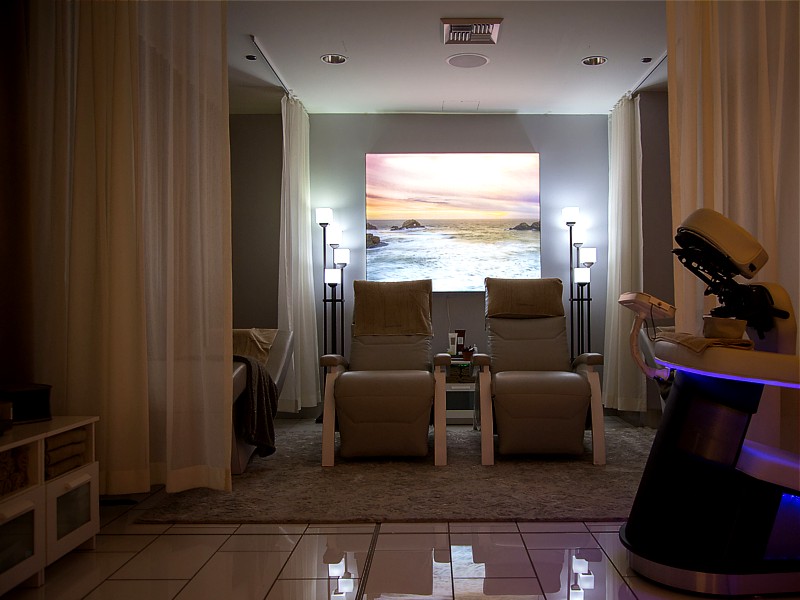 The new club, at the corner of Concourses A and B, is open 0500 until midnight every day of the week. It is open to Delta Diamond Medallion and paid-up Sky Club members, Delta Gold and Platinum Medallion members or SkyTeam Elite Plus when departing on a SkyTeam international flight, and Virgin Australia Velocity Gold and Platinum frequent flyers ahead of any Delta flight.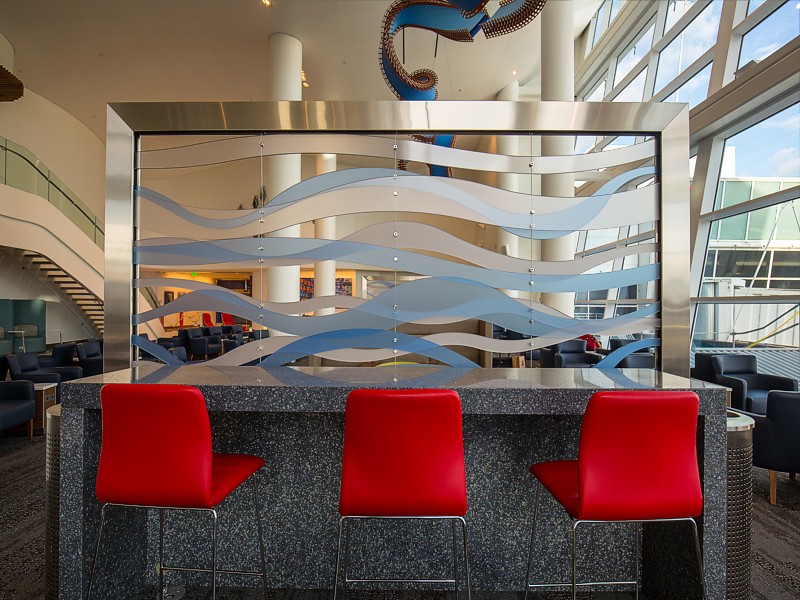 However, passengers with a Virgin Australia Velocity Gold membership must carry printed proof of entry, as very few Delta staff are aware that they may enter on a domestic flight.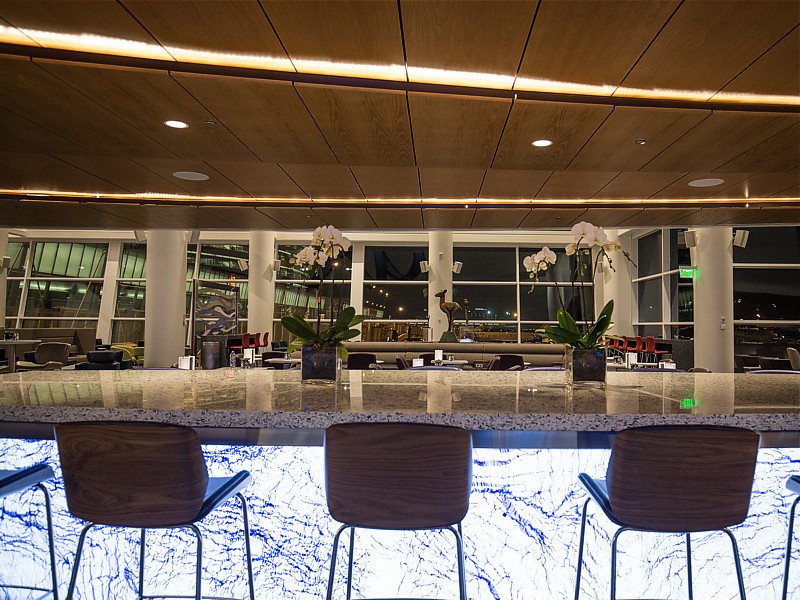 We'll look at Delta Air Lines new Atlanta Sky Club in the next edition. It really is spectacular, suspended over the tarmac, offering great views of the runway and downtown Atlanta.