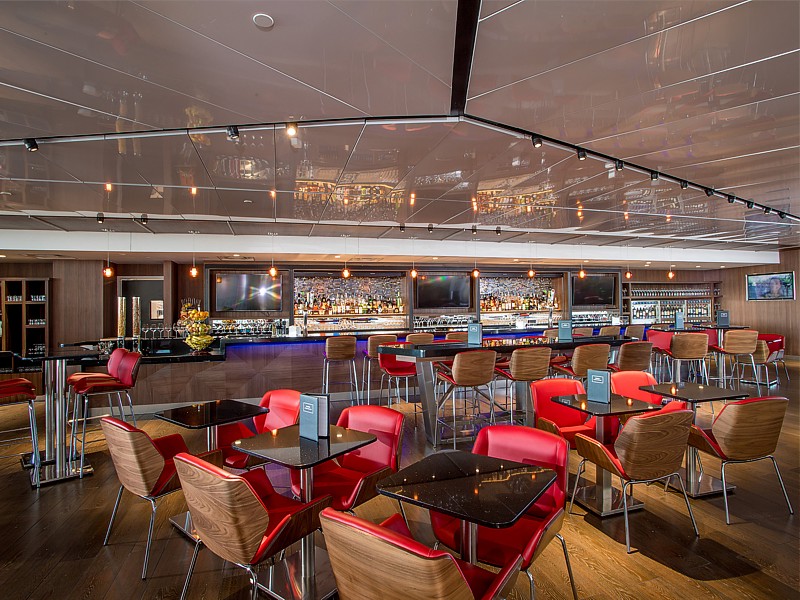 Delta continues to roll out new Skyclubs in new locations. There is now a new Delta Sky Club at Denver, Minneapolis, Newark, and Raleigh-Durham. The Atlanta Sky Club is also fully open.
The New Year will bring a newly renovated Delta Club to Minneapolis, offering an enhanced food buffet bar and self-service drinks machine.
Passengers will also be able to enjoy a Starbucks coffee and more room to work and relax with expanded seating.
Dallas is also getting a new Skyclub opening in the first few days of 2017 at a new location between gates E10 and E11.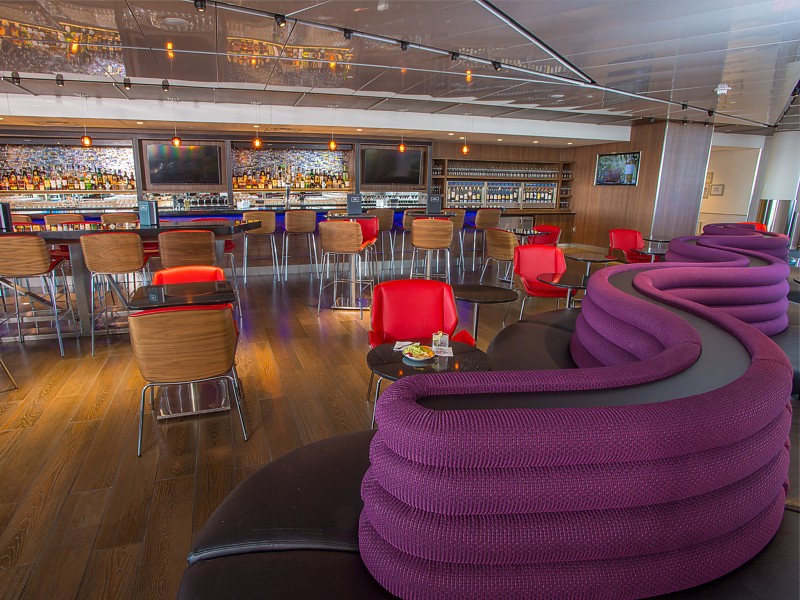 This refreshed Club complimentary food and beverage, Wi-Fi and easily accessible power. There is also specially curated artwork and local craft beer from Deep Ellum Brewing Co.
The move comes as Delta continues to roll out new Skyclubs in new locations.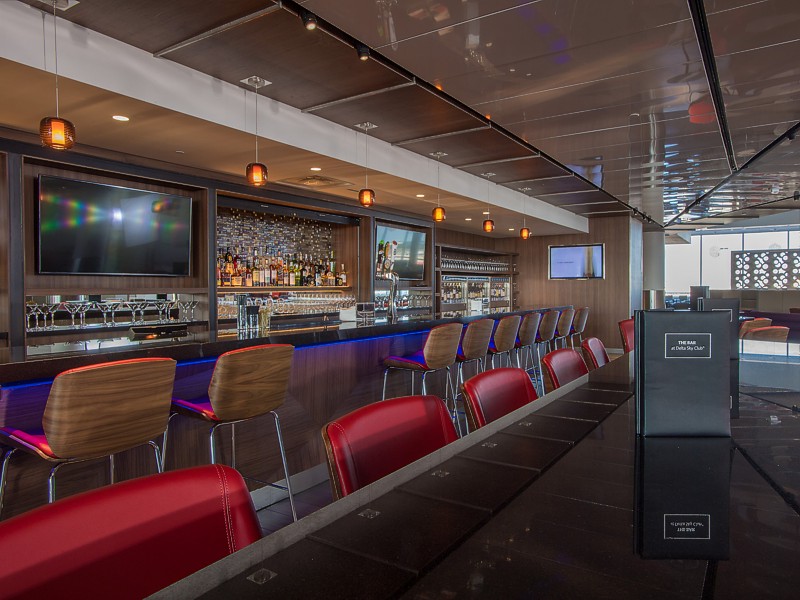 There is now a new Delta Sky Club at Denver. Located on Concourse A, the Club includes more than 4,600 square feet of relaxation with 90 seats, an office area, and tasty food options and beverages.
The newly renovated Club in Raleigh-Durham has also opened. New at this location is the Delta Sky Club Bar plus a much larger seating capacity, more accessible power and a new food-and-beverage area.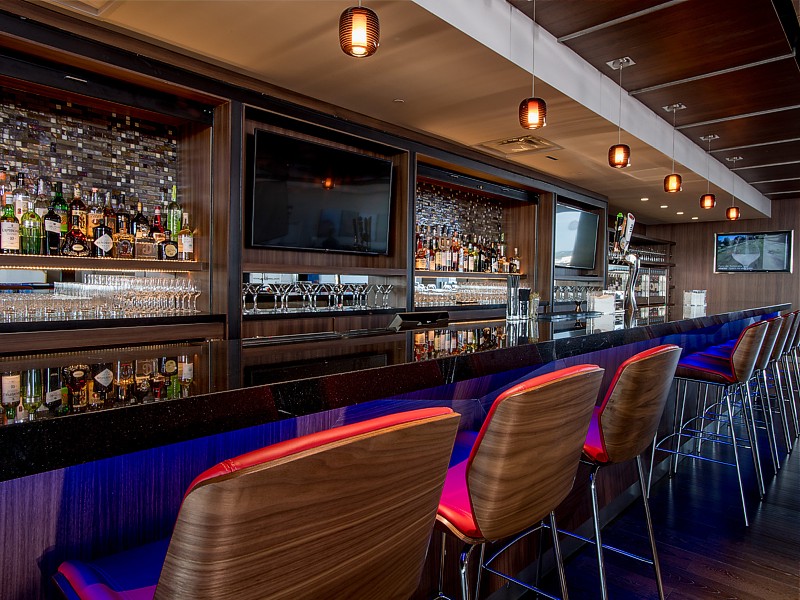 A new Club expansion is coming to Newark in early 2017, including a redesigned bar and more food options.
Last month Lux-traveller reported on the new Delta Sky Club in Seattle-Tacoma International Airport, which is among the five largest Delta Sky Clubs.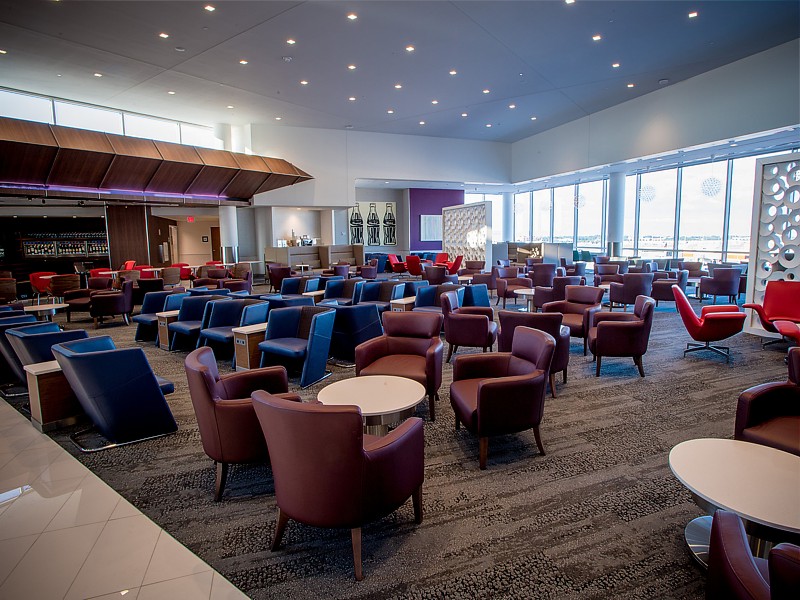 And Delta Air Lines has now completed the new Atlanta Sky Club. It really is spectacular, suspended over the tarmac, offering great views of the runway and with floor-to-ceiling windows offering a panoramic skyline view that includes downtown Atlanta.
The Delta Atlanta Sky Club has modern decor seating to locally inspired art, a first-of-its-kind wine wall and premium drink offerings.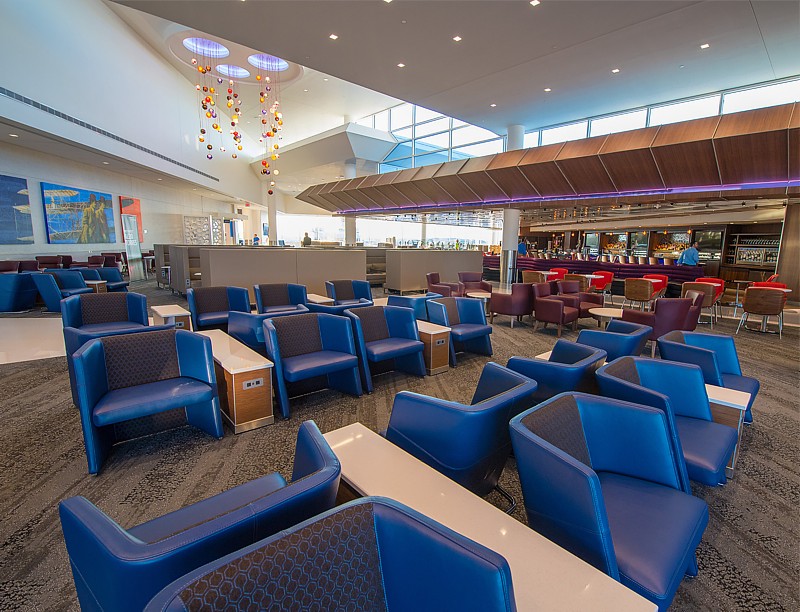 Delta's Master Sommelier Andrea Robinson curated a wine selection that is featured at a unique wine wall where guests can request a taste, glass or a flight of wines. A wine ambassador will help members and guests sample just what they're looking for.
The Bar at the Atlanta Delta Sky Club offers complimentary options including cocktails, Sweetwater craft beer and Starbucks coffee, freshly brewed or from a state-of-the-art automatic Swiss coffee maker.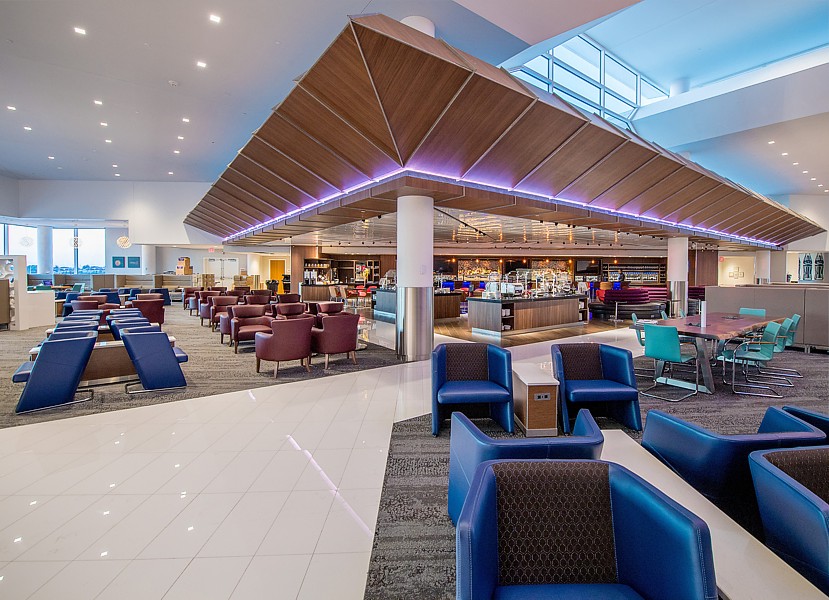 Guests can pair their favourite beverage with complimentary chef-inspired Southern fare. Acclaimed Atlanta Chef Linton Hopkins, who dishes up menus on select Delta flights from Atlanta to Europe, provides locally inspired soups, salads and breads exclusive to the Atlanta B Delta Sky Club.
Additional menu items include pasta and rice salads, corn and blueberry muffins, rye rolls and soup toppings, including crispy chickpeas, coconut shavings and croutons. For breakfast, guests can enjoy locally baked bagels, hard boiled eggs and a yogurt bar with toppings, while fruit and snacks are offered throughout the day.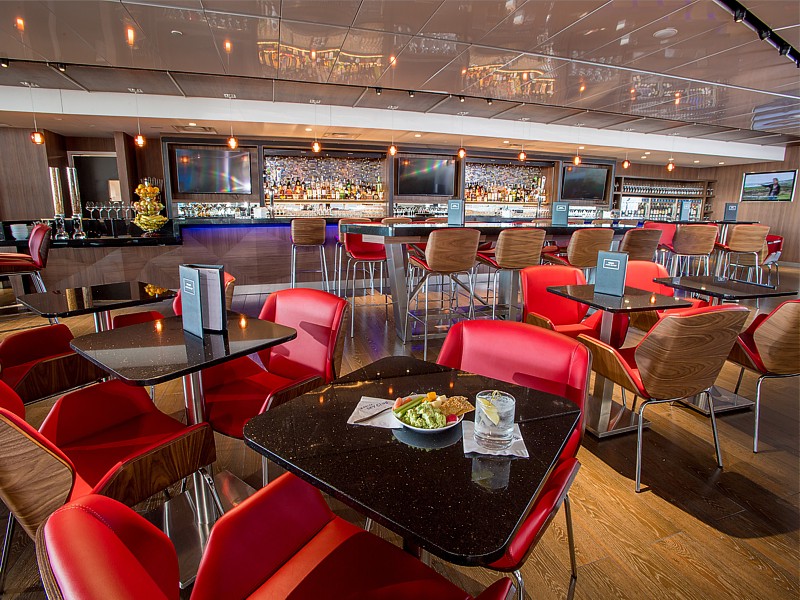 The Delta Atlanta Sky Club has an art gallery with a feature of art that greets guests along the walk into the Club, will showcase inspiring work from emerging artists and local galleries. Inside the Club are a number of local inspired pieces, including a texture-patterned Wright Brothers mural by Atlanta-based artist Alexi Torres.
Guests have power outlets near every seat and Wi-Fi throughout the space, as well as TVs, magazines, and quiet work areas.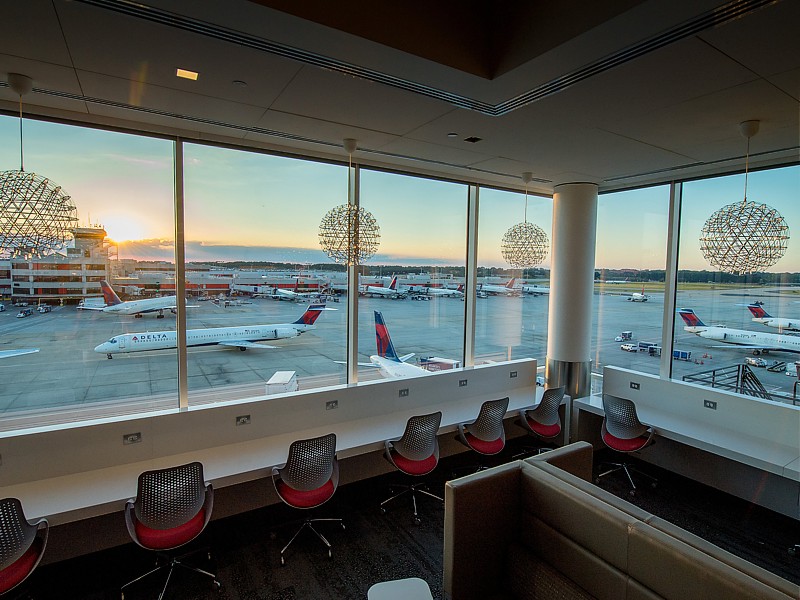 The Delta Atlanta Sky Club offers almost 25,000 square feet of open-floored space, second in size only to New York - JFK's T4 facility. Located on Concourse B near Gate B18, the space has a seating capacity of more than 500 and is expected to be the busiest Club in the entire Delta system.