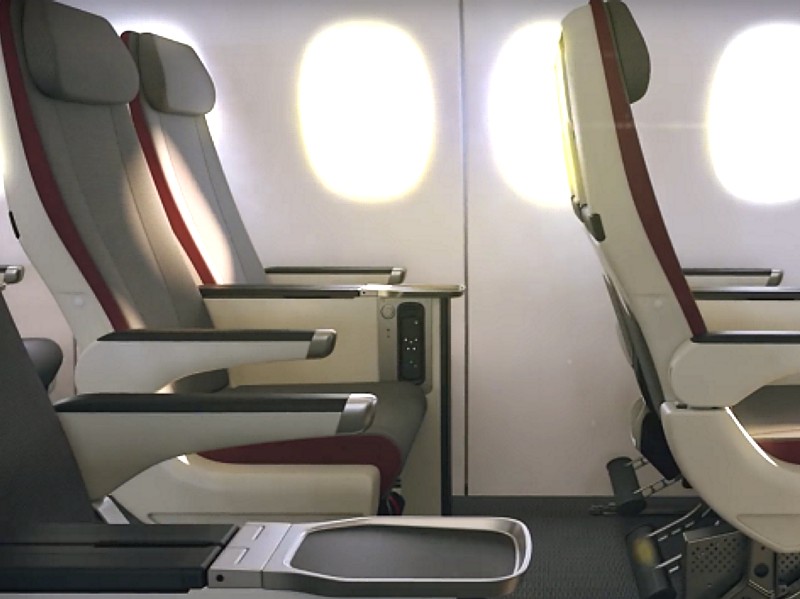 The Spanish Airline Iberia has started to retrofit it's Airbus A330-300 and A340-600 aircraft with Premium Economy. The seat will be wider than the current economy seat at 19 inches, and seat pitch will be 37 inches
The new Iberia Premium Economy cabin will available on most of it's routes, and some aircraft are already being taken out of service to fit the new seats.
The new Iberia Premium Economy Seats are 19 inches wide (48cm) as compared to 18 inches (46cm) in economy class, and distance between rows (the seat pitch) is 37 inches (94cm) compared to the 31 inches (80cm) currently found in Economy Class.
Passengers flying in Premium Economy class will also enjoy the adjustable head and foot rests, noise-cancelling earphones, and an exclusive amenities kit.
Premium Economy seatback TV screens will be 12 inches compared to 9 inches in Economy Class. The seat recline is set to be increased by 40% over Economy Class, at 7 inches (18cm) compared to 5 inches (13cm).
Other features on the new Iberia Premium Economy include adjustable head and foot rests, noise-cancelling headphones, and what the airline is calling an 'exclusive' amenities kit. Premium economy passengers will also benefit from priority boarding, more baggage, and upgraded dining options. However there will be no lounge access.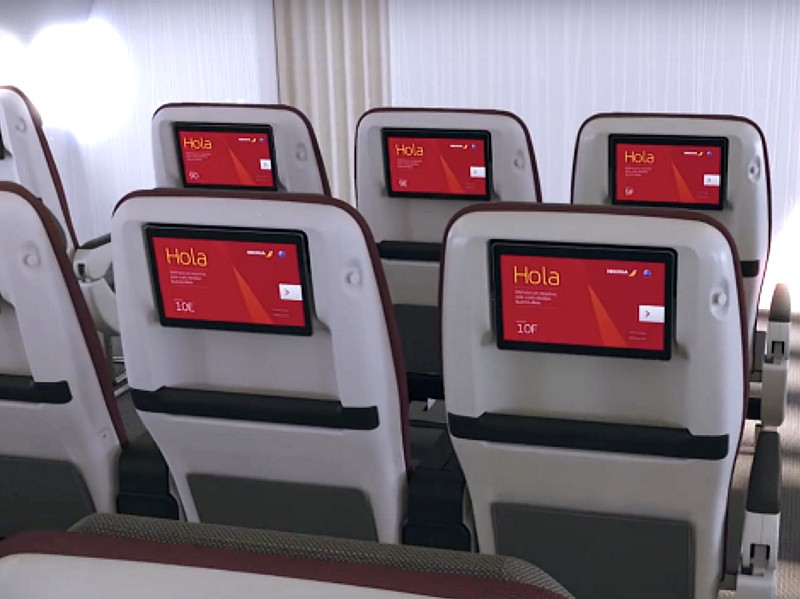 The new Iberia Premium Economy seat will be flying in some aircraft from early next year, but sales will be restricted until there enough aircraft to guarantee the new class on routes where it is sold. That means, some passengers with Elite Frequent Flyer status will be able to book the new seats at no extra cost.
Eight Airbus A330-300s and 13 A340-600s due to be refitted. Iberia's 16 new A350-900s will also be factory-fitted with Premium Economy when they are delivered from 2018.
The first aircraft to be equipped with the new section will be used next summer on routes between Madrid and Buenos Aires, Bogota, Lima, and Chicago.