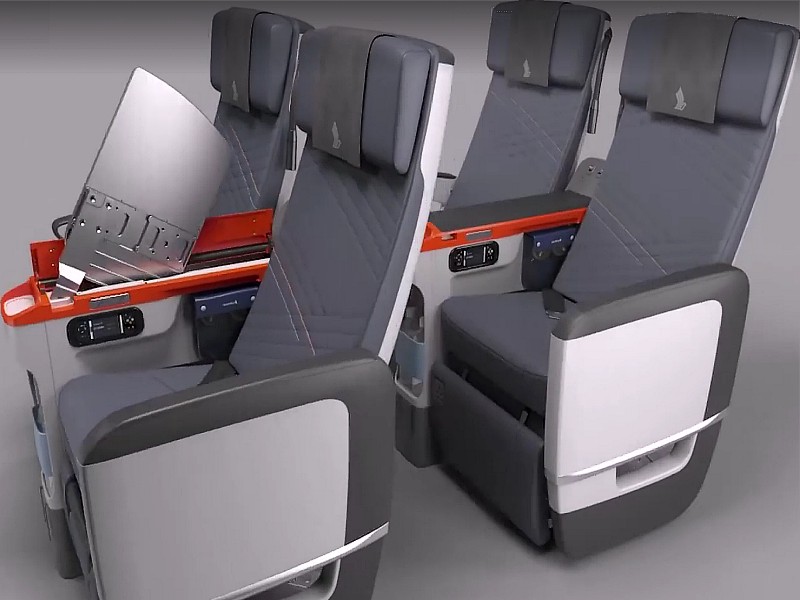 Singapore Airlines Premium Economy bookings using Krisflyer points are now available. However Singapore Airlines has changed the redemption rates for Business Class and upgrades.
The brand new Singapore Airlines Krisflyer Upgrade chart has been published - and it contains some surprises for those who use points to upgrade from the back of the bus to the front.
Singapore Airlines Krisflyer frequent flyer program used to allow you to use Krisflyer points to upgrade to business - not any longer.
From June 1st 2016 passengers booked on Singapore Airlines aircraft fitted with a premium economy cabin will not be able to upgrade from economy to business class. Now, it will only be able to upgrade from economy to premium economy.
However, full reservations will now be possible as an outright booking. The Singapore Airlines premium economy points needed are about average in comparison to other airlines.
London to Singapore costs 62,500 Krisflyer miles in Premium Economy, compared to 35,000 for Economy, or 80,000 for Business. If you carry on to Australia, Heathrow to Sydney in Premium Economy comes in at 87,500 miles. But with Business Class coming in at 95,000 miles, you would probably be far better off booking that.
You do get a 15% booking discount if you book online.
However, upgrades are a much better deal.
For an upgrade from economy to premium economy, it will cost 32,500 miles from London to Singapore or 22,500 from Sydney to Singapore. At discounted Saver upgrade rates, with the 15 per cent discount, it's only 19,125 miles.
Furthermore, passengers travelling on a paid premium economy fare will also be eligible for business class upgrades using KrisFlyer miles. Singapore to Melbourne route costs 38,250 miles for an outright booking and London to Sydney 74,375 miles for the full journey, including the 15% online booking discount.
However, the impact of not being able to use Singapore Airlines Krisflyer points to upgrade from economy to business class will hurt. This affects all Singapore Airlines Airbus A350, A380 and Boeing 777-300ER services with premium economy between Singapore and London, Paris, Frankfurt, Zurich, Beijing, Shanghai, Johannesburg and Sydney.
From that date, you'll need to be a passenger ticketed on a paid premium economy fare to get a business class upgrade using Krisflyer miles.
KrisFlyer's confusing three levels of reward types (Saver, Standard and Full) will now be cut to just two options: Saver and Standard. This isn't all that surprising, as a Full-level reward commands up to five times as many miles as a Saver reward on the same flight.
Singapore Airlines Premium Economy reviews are pretty favourable. Read the full details from lux-traveller.
The new Upgrade Chart from Singapore Airlines is available online, as is the redemption chart.