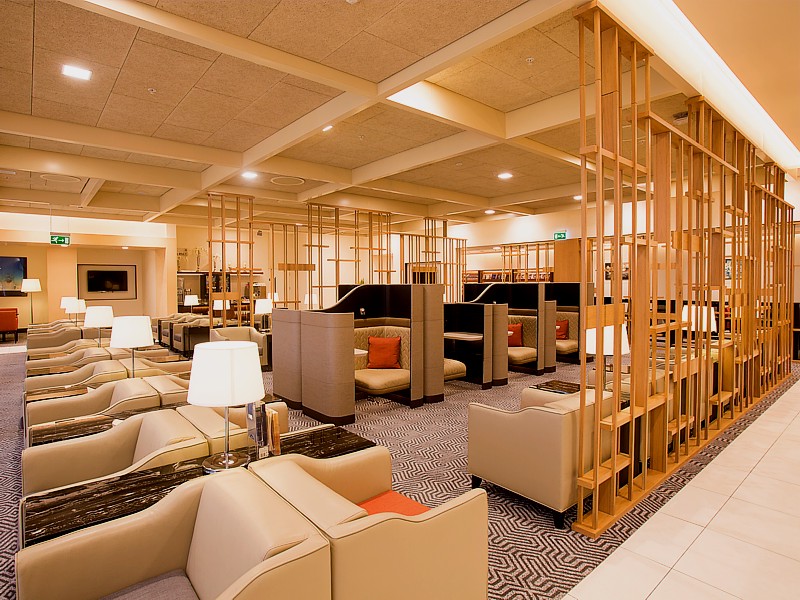 The lounge embraces a residential concept, with a much more homely feel to the SilverKris lounge.
Singapore Airlines has finally opened its new Silver Kris lounge at London Heathrow Terminal 2.
It is quite a special lounge, and a radical departure from the old Silver Kris lounge in Terminal 3. There are separate First and Business Class sections. There is space for over 200 passengers.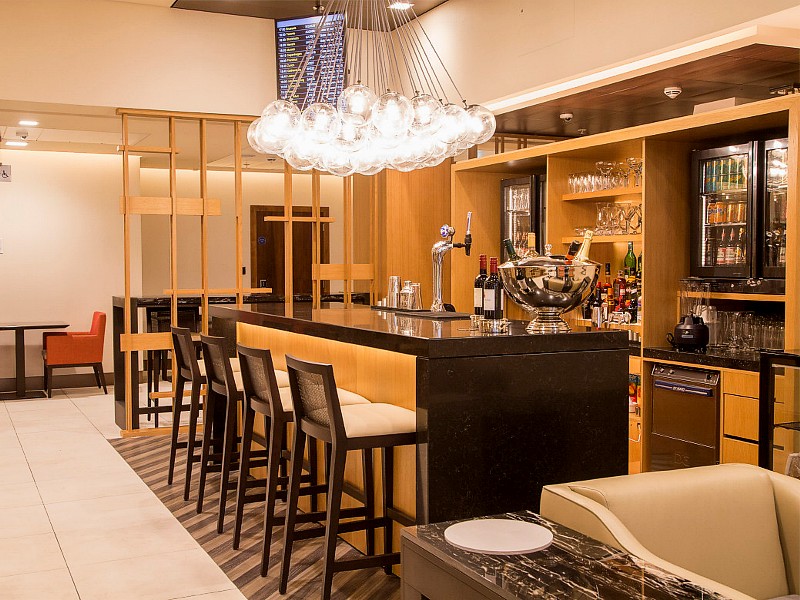 With its new lounges in Sydney, Hong Kong and now London Singapore Airlines has firmly embraced what it calls a "residential concept". This means a much more homely feel to the lounge, with sofas and small enclosed spaces, rather than the previous 'one room' lounge offering, typified by the SilverKris lounge at Singapore.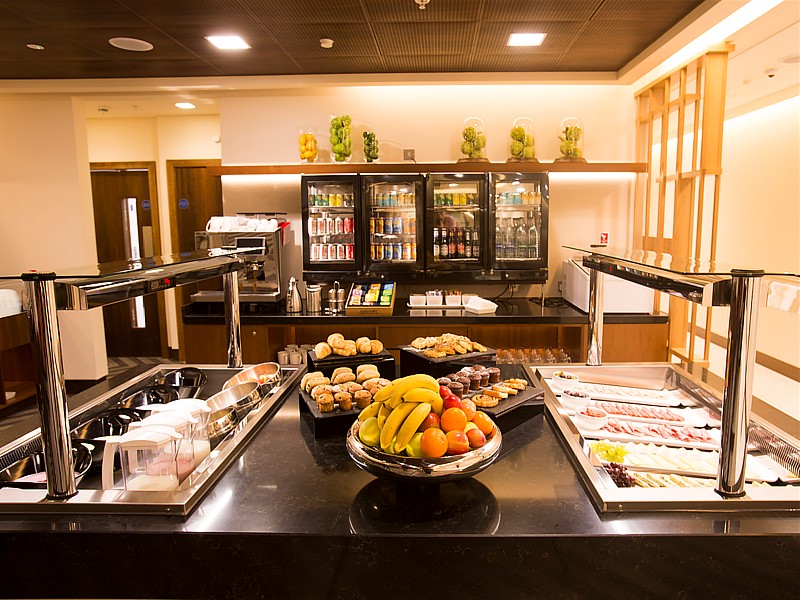 The airline moved into Heathrow's new Terminal 2 building six months ago, and up until now passengers have had to put up with the United Club offering.
Renowned architectural and interior design firm ONG&ONG designed the lounge, which is in the new terminal's satellite area, close to gate B36 which Singapore Airlines use for its A380 service to the Lion City.
The lounge however takes some finding from the main central airside part of the terminal. Go downstairs, to the left as if you are going airside to Terminal 1, then down the long steep escalator, along, and back up to the satellite terminal. Then turn right by Boots, along, and take the lift or stairs up one floor as if you were going to the United Club.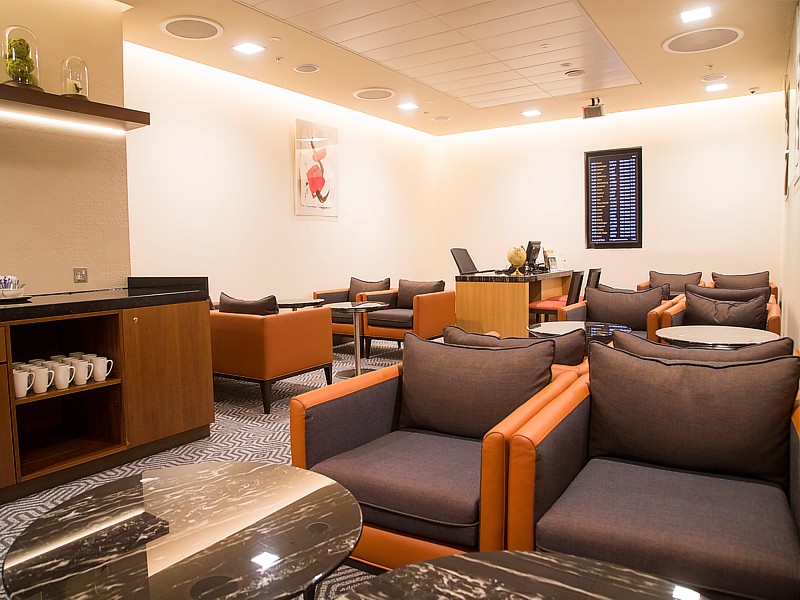 In the First Class section waitresses attend at your seat, and offer drinks and even a hot towel service, along with offering five different menus of hot and old food, which will be themed with a 'taste of Singapore' and incorporate authentic London culinary delights.
In Business Class there are Singapore Airlines' new signature armchairs, almost identical to the Cathay Solus Chairs but square. There are also what are called 'private cove' areas.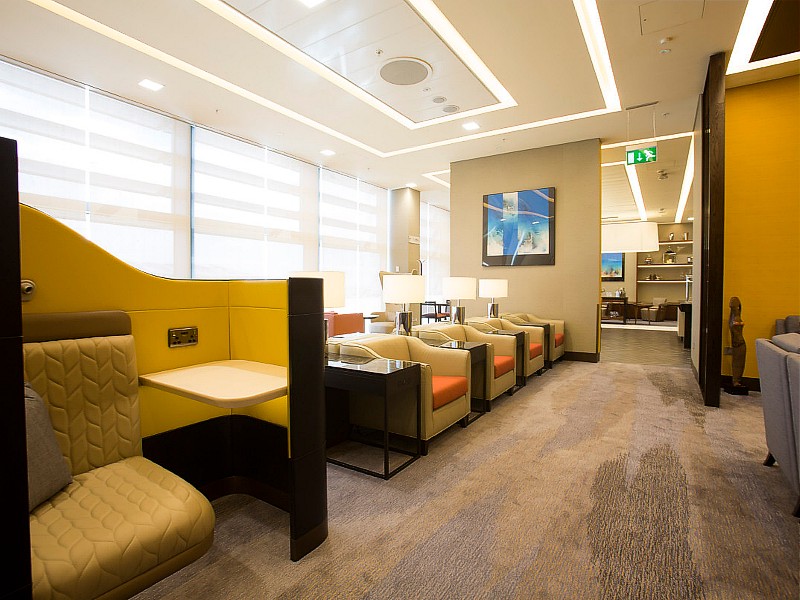 In Business food is provided with an island refectory table with a hot and cold trough, with a vast array of cold cuts, cheese and salad. There is also a small bar area, with a Tiger beer pump, plus Tiger and Bud in bottles. There is a wine bucket with two whites, and Champagne.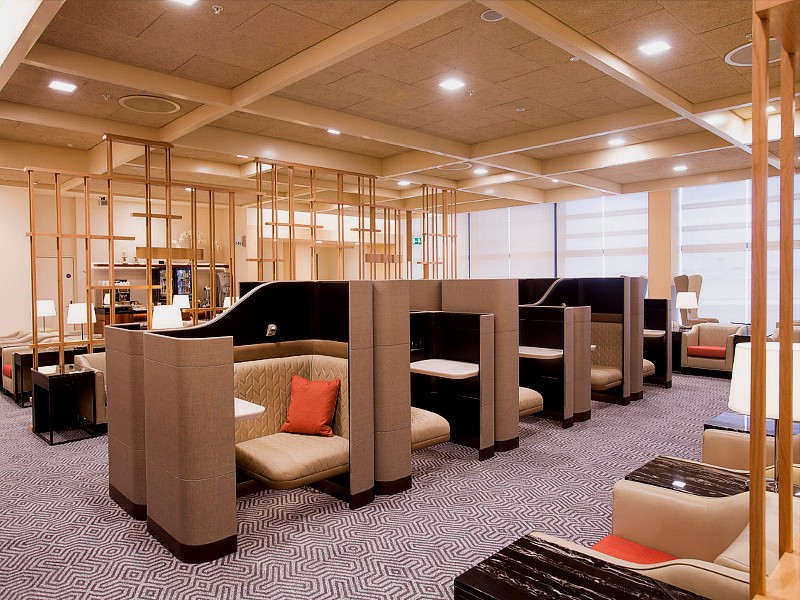 In the entrance hall there is a Gallery space with wall art very similar to that at Sydney. There are some curated art pieces, and the space will provide the focus for a range of cultural and calendar-linked events and showcases throughout the year - such as around Christmas or Lunar New Year.