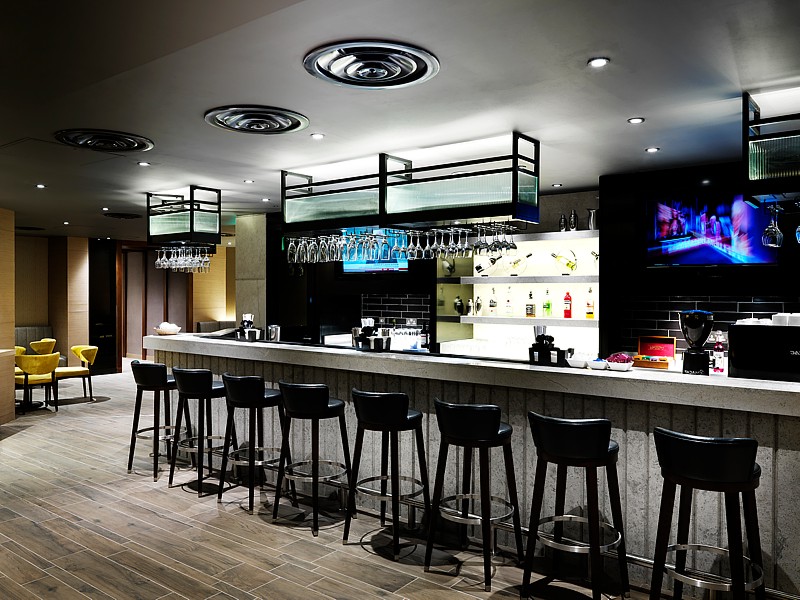 The brand new Plaza pay-in lounge will open at London Heathrow Terminal 4.
A brand new pay-in lounge will open at London Heathrow Terminal 4 (LHR T4).
The new lounge from Plaza Premium is flooded with natural light thanks to the floor-to-ceiling windows and central skylight.
Undoubtedly the centre of the lounge is the black and white tiled kitchen area with live cooking station, which follows the 'open cooking' trend with other lounge operators. It is also good to see that the tables in front of the kitchen feature a 240 volt power socket (UK/Hong Kong plugs only) and USB socket at each seat.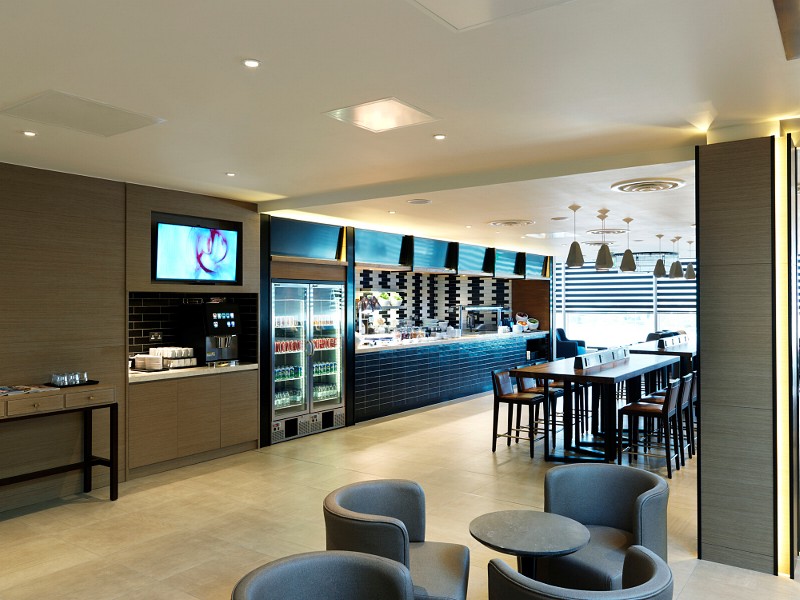 For the new LHR Terminal 4 lounge Plaza Premium promise a selection of Asian and Europe-inspired dishes, including Halal prepared dishes, and seeing the company's success with its new Plaza Premium Hong Kong lounge, it has an excellent pedigree in this area.
There is a great cocktail bar, designed with hues of yellow and grey. This area is great for a social hub with many late night long haul flights to the Middle East and Asia leaving out of Terminal 4.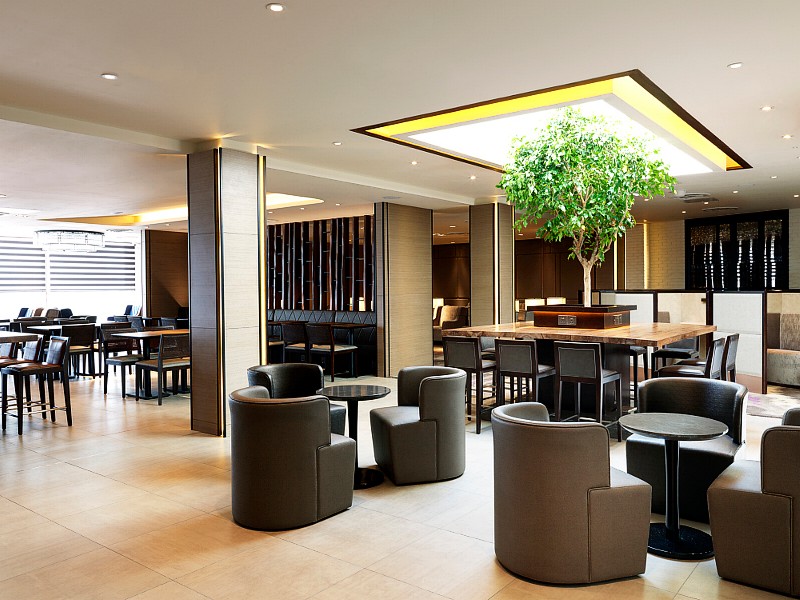 Around the corner of the bar area, there are small cocktail tables and corner sofas. However the fully serviced bar follows the trend in the United States by having a TV showing sports behind the bar, and bar stools in front: it will be interesting to see how this fares in the UK market, where this style of bar is less popular.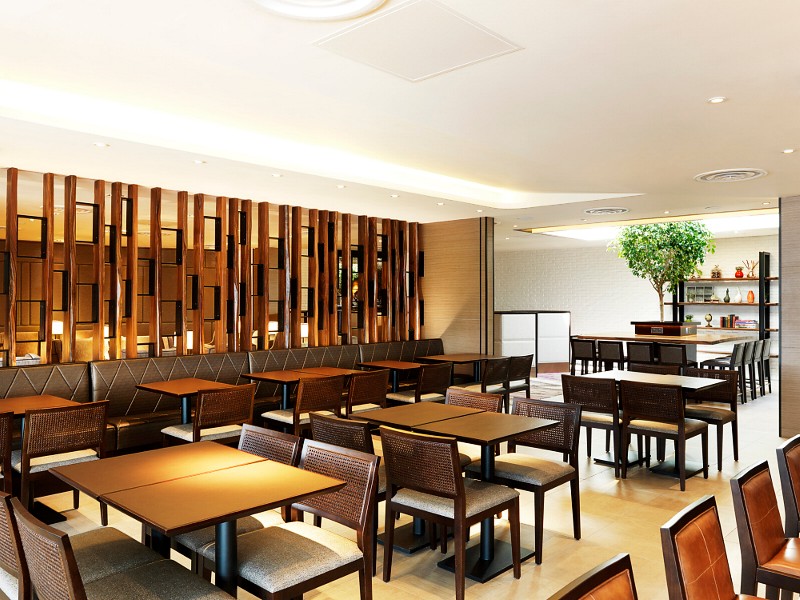 The new Plaza pay in lounge at Heathrow Terminal 4 is accessible for flights by Delta, KLM, Alitalia, Etihad, Qatar Airways, Malaysia Airlines, China Eastern, Korean Air, and China Southern.
Following the closure of the Deck4 lounge in LHR T4 (formerly the Holideck), it is great to see a new pay-in lounge opening in Terminal 4.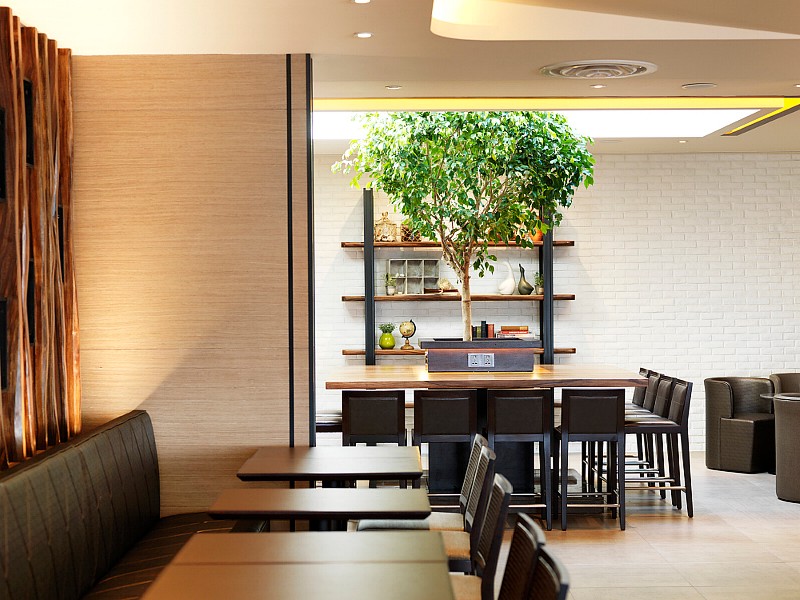 Passengers in economy without status can all access this lounge: packages start from £35 per person for 2 hours, to £70 for a virtually unlimited 10 hours of use including food, soft drinks, alcoholic beverages, complimentary wifi and a shower. Massage services are also available at an extra charge. Bookings can be made through plaza-network.com, but beware that this will charge you in US dollars and you must pay a currency conversion charge with a UK card; you have to pay at the desk to pay if you want to use your sterling.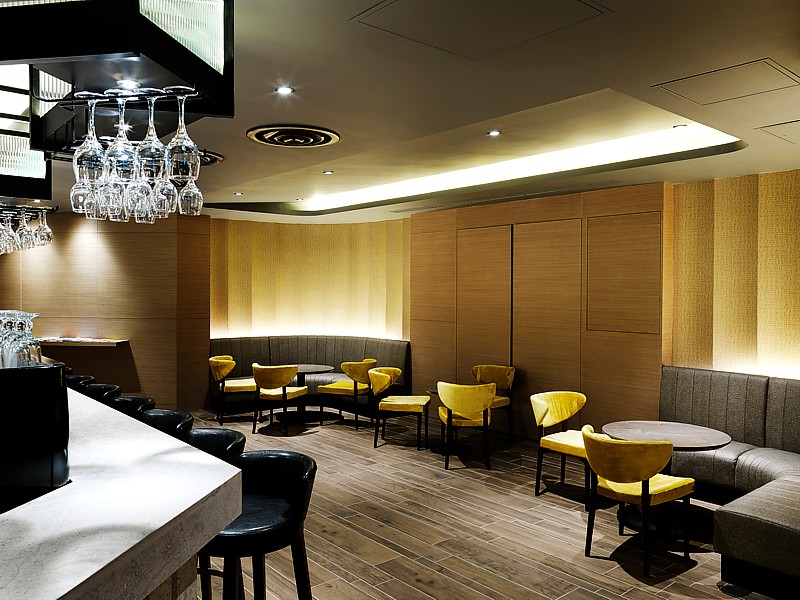 The London Heathrow Terminal 4 Plaza pay in Lounge is also the LHR T4 Priority Pass lounge, and Priority Pass also have access to the Skyteam Lounge in T4.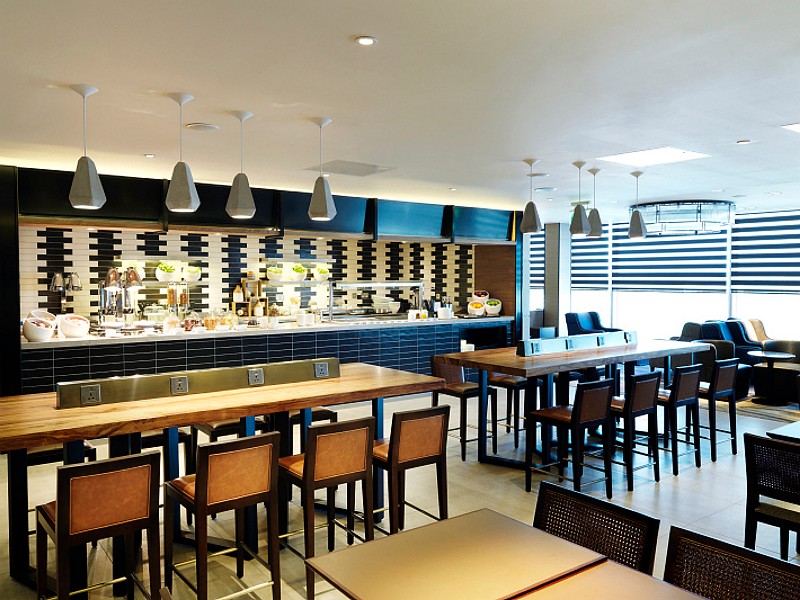 Mr Song Hoi-see, the Chief Executive of Plaza Premium Lounge, says "travellers are not only travelling more, but also travelling smarter, seeking out facilities like ours to make the most out of their travel experience. Our presence at London Heathrow is key to our international growth strategy and our plans to expand into Europe. At Plaza Premium Lounge, we respond to and deliver the increasing demand from all travellers for improved services at airports."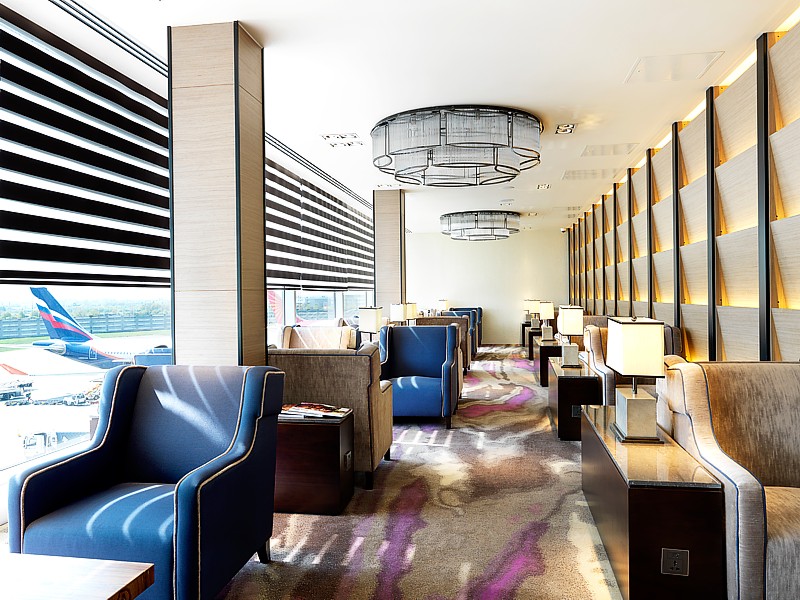 The new Plaza Premium Heathrow Terminal 2 lounge opened a few months ago, in the terminal mainly used by Star Alliance.
Plaza Premium are to open lounges later this year at Singapore, Shanghai Salalah, Siem Reap Phnom Penh, Brisbane and Winnipeg.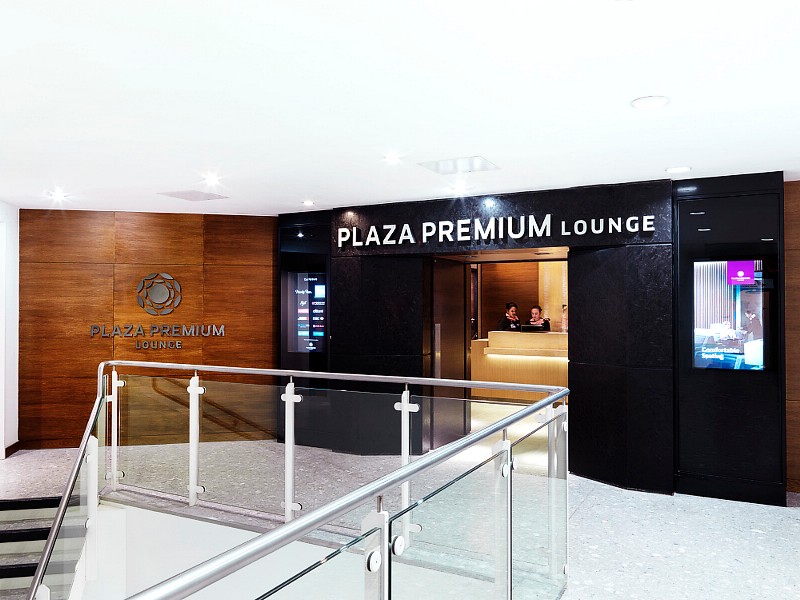 The Plaza Premium LHR T4 lounge will be officially opened on 5th of June 2015.
It will be open from 0500 to 2230.