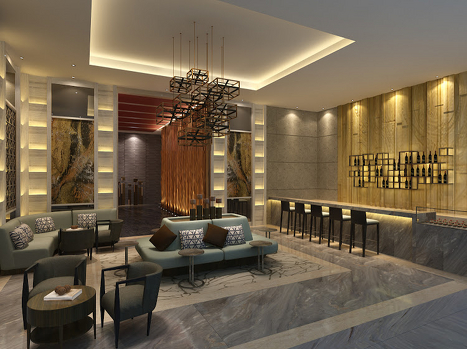 Plaza Premium has opened its latest lounge at London Heathrow's new Terminal 2
London Heathrow ' s new Terminal 2 has gained a new pay-in lounge.
The Asian lounge chain Plaza Premium has opened its latest lounge at LHR T2A, which is a hub for Star Alliance airlines.
It has a sleek and contemporary design, and is Plaza Premium's first lounge in European .
There is a champagne bar with the usual beers wines and spirts from 11am. Food is a variant of tapas with a buffet spread, and there is also a live cooking station, where you can request special made-to-order dishes. There are also Plaza's trademark bowls of fish ball noodle soup.
There are also showers if you got a little 'warm' on the tube journey to the terminal from central London. Plaza has partnered with ila, a leading British skin care and spa brand synonymous with luxury, for amenities in the showers.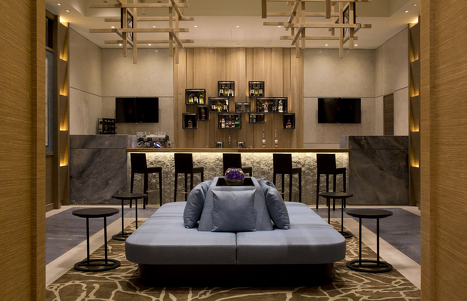 Not everything is free after your initial entry. Costing more is a dedicated resting area, with private resting suites available at an additional premium. Quite a large one - an extra fifty quid for your own room for three hours.
There are 15- and 30-minute massages at an in-lounge Wellness Spa. This using products from British organic spa brand Ila again.
There is of course complimentary wi-fi, a selection of newspapers and magazines (mostly from the UK), and a couple of TVs.
There are computer workstations with a small attached printer, and a charging station for portable electronics.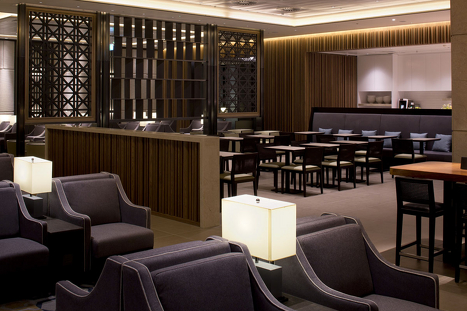 The lounge is open from 5 in the morning, until 11pm at night.
It offers regular travellers the chance to pay for entry into an airline lounge, which can make a big difference to the start of a journey, even if you're flying in economy.
Plaza Premium Lounge London Heathrow Costs
Lounge use: 2 hours – £38,5 hours – £55, 10 hours – £68

Massage: 15 minutes – £25, 30 minutes – £45, Additional 15 minutes – £20

Resting area: 3 hours – £49, 6 hours – £69, Additional hour – £15

Private resting suite: 3 hours – £59, 6 hours – £99, additional hour – £20
The official name for the terminal is The Queen's Terminal - after the old building from the 1950s which stood here, and which latterly contained the BBC's Heathrow remote studio.
London Heathrow ' s new Terminal 2A also has a dedicated Star Alliance lounge, and a UnitedClub.