Singapore Airlines new Premium Economy has a pitch of 38 inches, and a width of 19 inches.
Singapore Airlines have now started taking bookings for their new Premium Economy product.
The seat will be available from the 9th of August 2015 from Singapore to Sydney, and will then be gradually rolled out to other key routes including London Heathrow and Hong Kong.
The Singapore Airlines Premium Economy seat is leather, with a pitch of 38 inches, and a width of 18.5 inches on the Boeing 777-300ER jets and Airbus A380, or 19.5 inches on the Airbus A350-900.
Seats are in a 2-4-2 layout.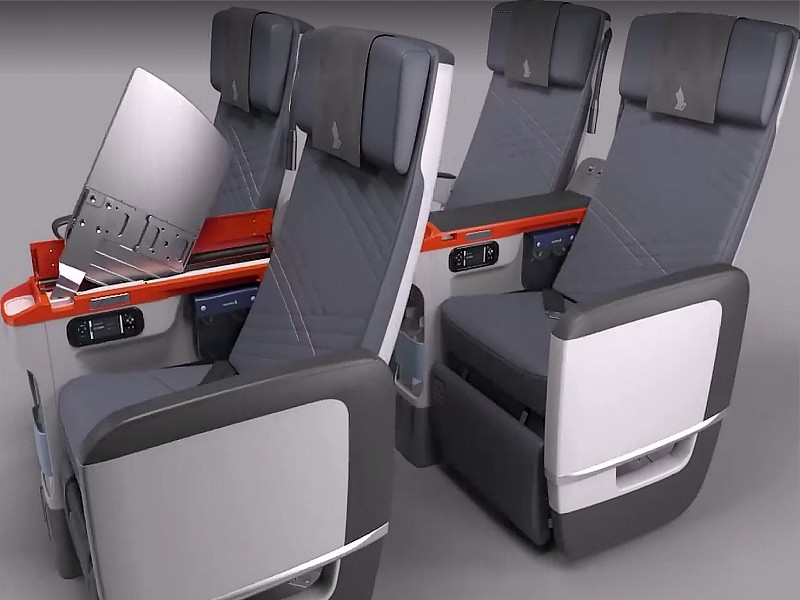 The seat reclines 8 inches, and comes with a 13 inch full High Definition TV monitor with AVOD (AV on demand) Wiseman programming, a laptop power and USB power socket. The mains power is a universal design, which will take Singapore, Hong Kong and UK plus, unlike on many aircraft.
The class itself is a notable leg up from the current economy class, with active noise-cancelling headphones, special amenity kit, and a checked in luggage allowance of 35kg. Bags also get a priority tag.
You can earn Krisflyer miles at 110% of the normal rate, but there is no lounge access with Singapore Airlines Premium Economy.
There is a 'Book the Cook' service to order your in-flight meal in advance. Other than that Singapore Airlines Premium Economy food is pretty much the same as in economy, but you get first choice of the options, plus there is an increased bar service, which includes French sparkling wine.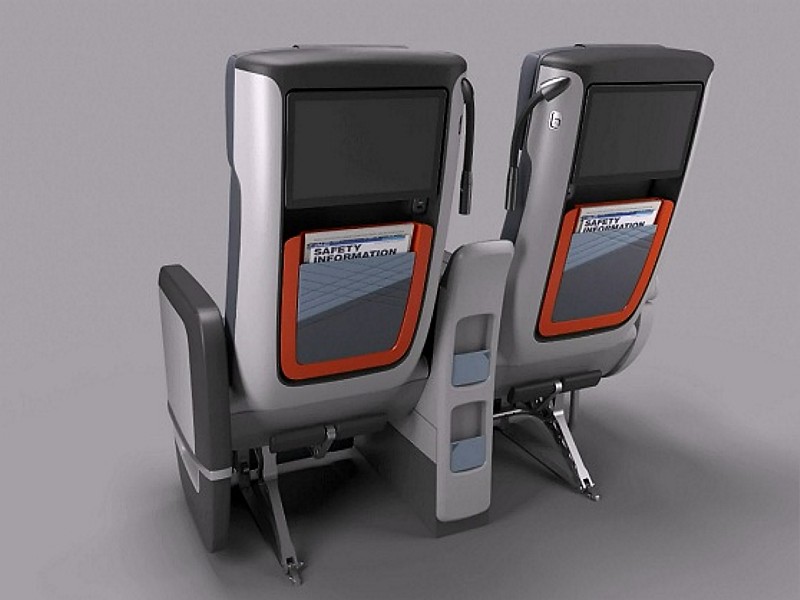 The first seats are already being fitted to SQ's A380s, and will be initially offered to top tier members of the KrisFlyer club before the official launch.
Singapore Airlines A380 Premium Economy comes with 36 of the larger wider seats, which are located on the lower deck, providing a good buffer between the First Class suites and economy class.
Singapore Airlines Boeing 777-300ER Premium Economy comes with only four rows, of 28 seats. The First Class cabin of these aircraft is also being reduced to only four seats.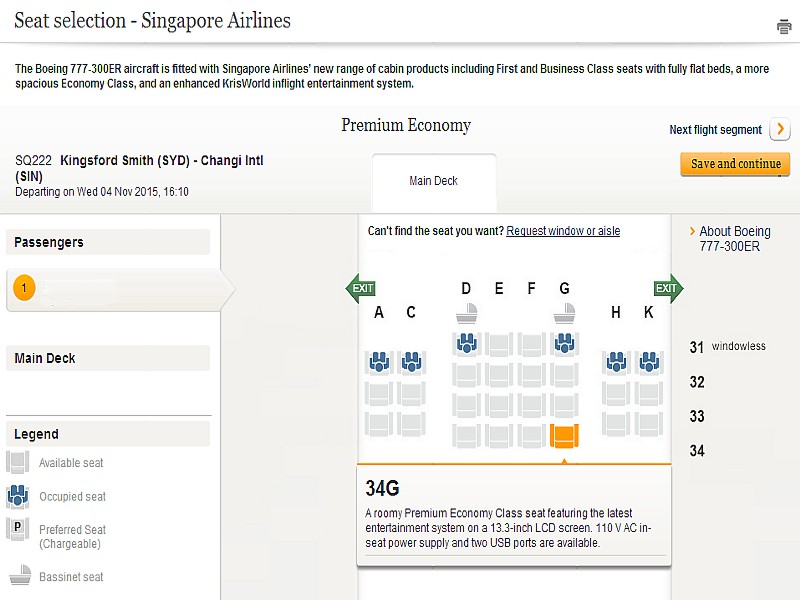 However the record of Singapore Airlines Premium Economy is not good. Lux-Traveller reported in 2004 on the initial launch of Premium Economy between Singapore, New York and Los Angeles. These 18 hour flights with the A340-500 had 64 Business Class and 117 Premium Economy Class seats. In 2008 SQ abandoned it's initial experiment with Premium Economy, declaring there was no demand.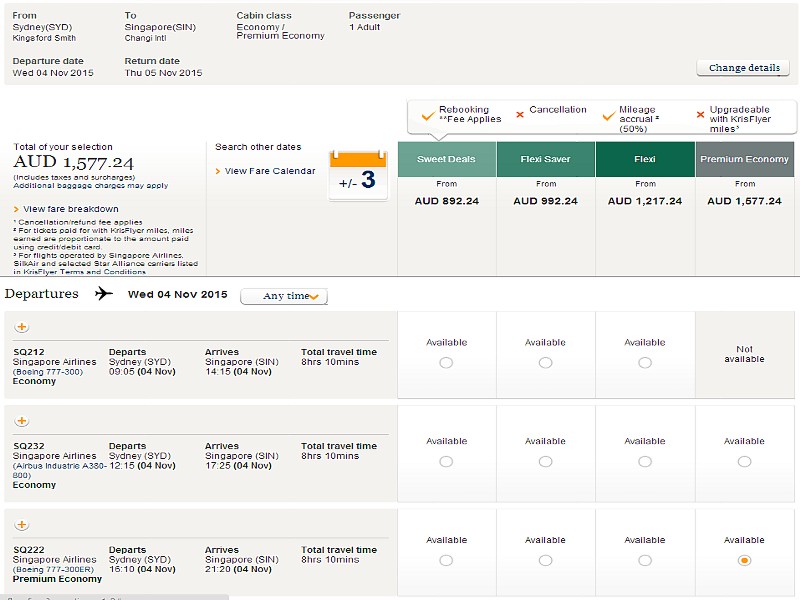 Reservations are now being taken for:
09AUG15 Singapore - Sydney SQ221/232 - A380

12AUG15 Singapore - Sydney SQ231/222 - B777

28AUG15 Singapore - Hong Kong SQ856/861 - A380

31AUG15 Singapore - Hong Kong SQ866/865 - B777

28AUG15 Singapore - London Heathrow SQ322/317 (SQ308/321 from 17DEC15) - A380

02SEP15 Singapore - London Heathrow SQ306/305 - B777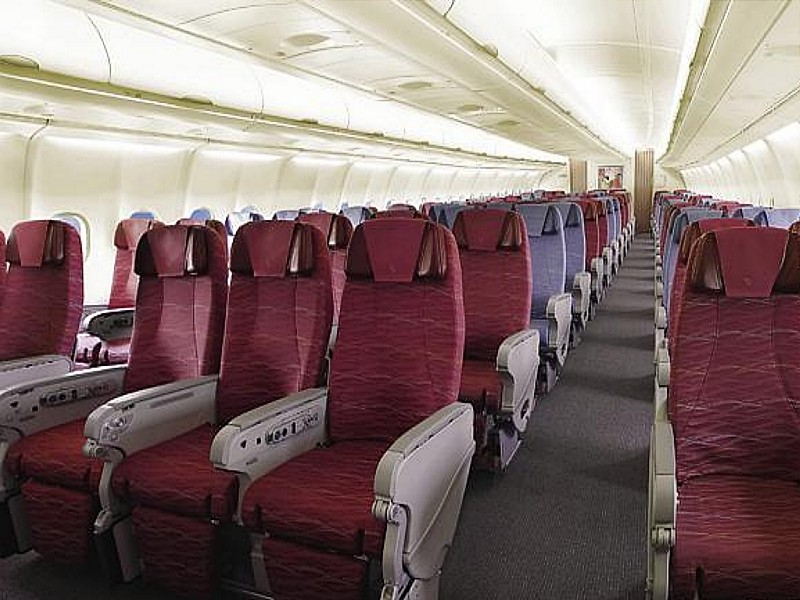 Seats are already available for booking on Singapore Airlines' website, and cost about double the price of the cheapest economy seats; around $3000 for a round trip Sydney-Singapore.