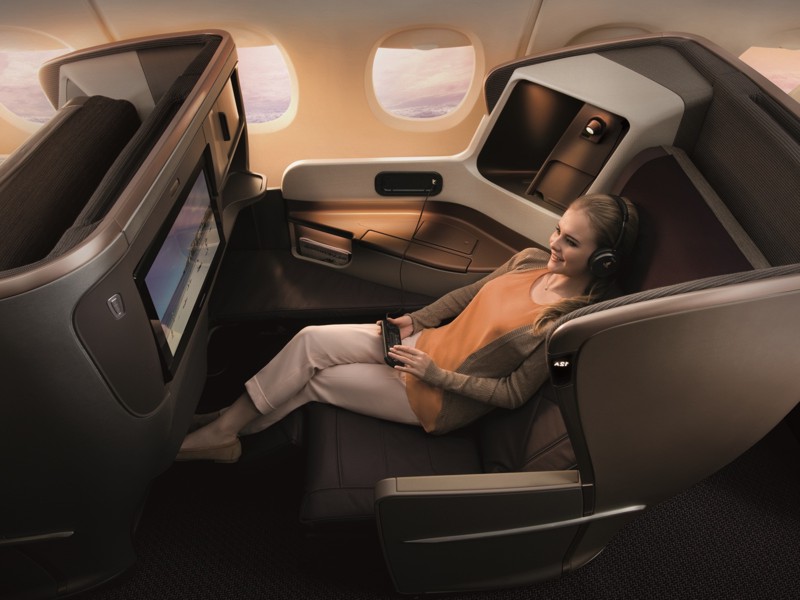 Singapore Airlines has launched a new business class seats, which will be installed on SQ's Boeing 777-300ER service between Singapore and London.
The new Singapore Airlines Business Class seat gives a fully flat bed, and unlike the earlier version doesn't waste a lot of space beside the seat. Instead this is taken up by a large cocktail tray in a similar fashion to the new Cathay Pacific seat.
Laid out in the Boeing 777 cabin in a 1-2-1 layout, the seat emphasises privacy & flexibility, with all seats having direct aisle access.
The new Business Class seat also offers two seating positions, called "Lazy Z" and "Sundeck", allowing more options to either work or relax.
The 28 inch wide seat converts to a 78 inch long flat bed. When fully reclined, it transforms into the industry's widest full-flat bed.
However the seat doesn't - unlike most airline seats - recline electrically to flat. Instead it uses the same flip-over design as Singapore have for their current business class product, with an increased recline from 128 degrees to 132 degrees, and a greatly improved ergonomic seat cushion.
The new cocktail shelf beside the seat has a new amenity storage area and a separate laptop stowage area.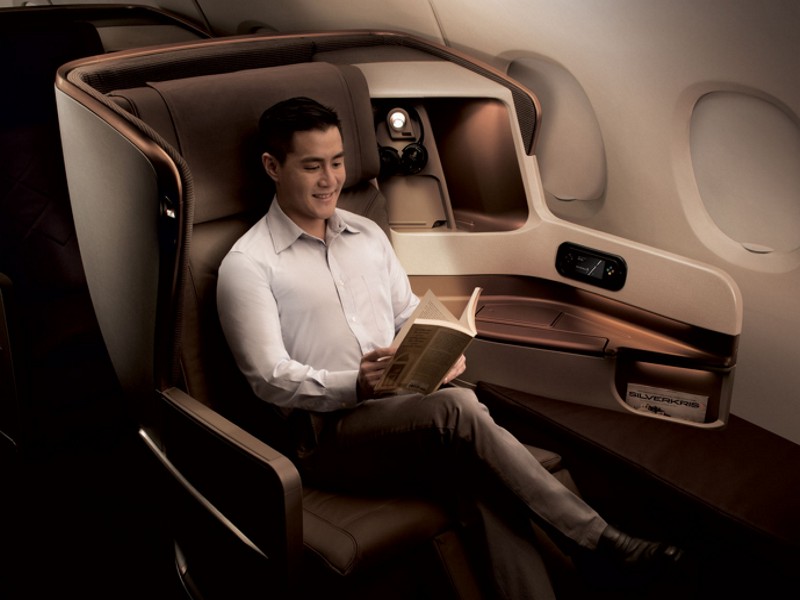 There is a panel beside the seat with a laptop power supply, USB port plus eXport and HDMI input ports for those rare people who play videos from their portable device. A small cabinet pops out with a mirror.
There is a full rack of lighting options, with a floodlight reading lamp.
For meals, a table 20 inches by 15 inches pulls up and out from the side console.
The TV screen is an 18 inch LCD monitor, a slight increase from the current 15.4 inches.
The new cabin is being launched on flights on the airline's Singapore to London routes. And will then be rolled out to other routes as additional new aircraft enter service. It will also be fitted to the new Singapore Airlines Airbus A350s. However, it will not be fitted to the older A380s.