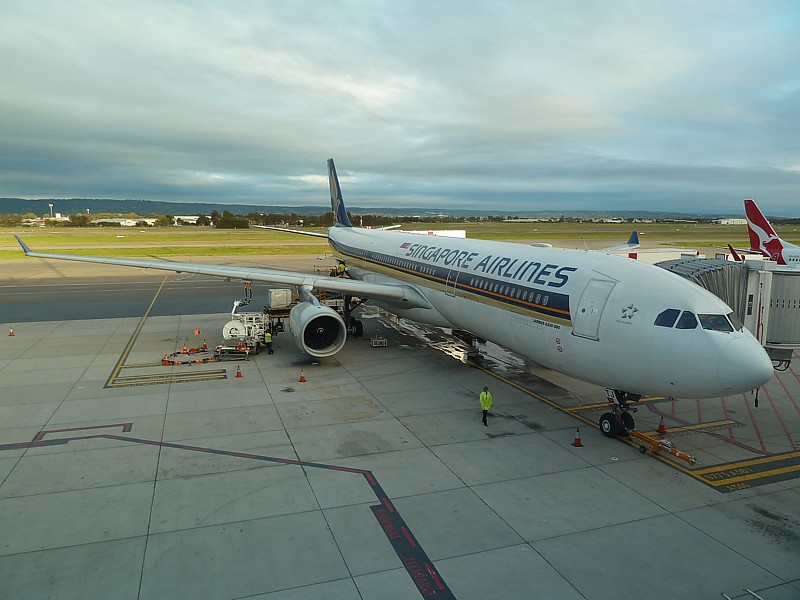 Singapore Airlines continues to reduce flights across its worldwide network in order to cope with declining demand.
Singapore Airlines continues to reduce flights across its worldwide network in order to cope with declining demand.
One side effect of this is bring the end of first and business class redemptions on UK flights.
The carrier has decided to ground 17 aircraft in the coming months, or about a tenth of the airline's capacity.
In the case of routes between the UK and Singapore, it means that Manchester has it's flights cut from five to three B777-200-operated services a week, starting on May the 5th. That's an even more considerable cutback compared with previous years when Singapore operated a daily B777-200 service out of the UK's second city.
Although London Heathrow will continue to see three daily flights to Singapore during the summer, one of these services will now be operated by a B777-300ER instead of a B747-400, which will equate to a cut of 97 seats. The consolation for London passengers is that this plane is fitted with SIA's new premium products, which include fully-flat seats in business class, along with a spacious four across (1-2-1) layout. The B777-300ER will enter the route from the end of March.
The bad news for frequent fliers is that this means that all flights out of London will now have the "new" seats, on which miles cannot be spent for redemptions. That's quite a come down from last year when every flight had First and Business seats available for redemption. Described by some passengers as "Really the Apocalypse" and "really a dreadful blow for the UK", this move does make Singapore look much more elitest than most other airlines in the Alliance.
In terms of Manchester, passengers can make connections via Heathrow on days when the carrier does not fly non-stop to Singapore, but only on bmi without business class, at the expense of an extra few hours, and the risk is that the inconvenience may prompt some business people to look at using alternative carriers out of Manchester.
The cutback comes as passenger numbers on Singapore Airlines slump, with a drop in total passengers of 10% compared to a year ago to 1.4 million. Premium traffic has dropped off much more sharply than that, with reports suggesting that on some routes it has fallen by up to 50 percent, because of fare surcharges on the new A380 and the 777 with new seats.
Other areas affected by Singapore Airlines' round of cutbacks include services to America, Japan, Australia, India, South East Asia, and mainland China.
On the Australia routes, the frequency of service to Sydney will reduce to three times daily till July, and to Brisbane and Perth to just twice a day. Services to Seoul will be reduced to twice-daily, from its already-reduced schedule of 17 times a week. One flight will continue on to San Francisco. To Japan, the Singapore-Bangkok-Tokyo service will reduce from six to five flights per week.
Services to China will also change. Flights to Beijing will decrease from 21 to 17 weekly. Guangzhou and Nanjing services will reduce to five and two per week respectively. In West Asia, Colombo and Male will each be served by five flights per week, down from seven.
The biggest cut is on services to Vancouver, which will be permanently axed with just a couple of months notice. The last flight will be on 25 April 2009.