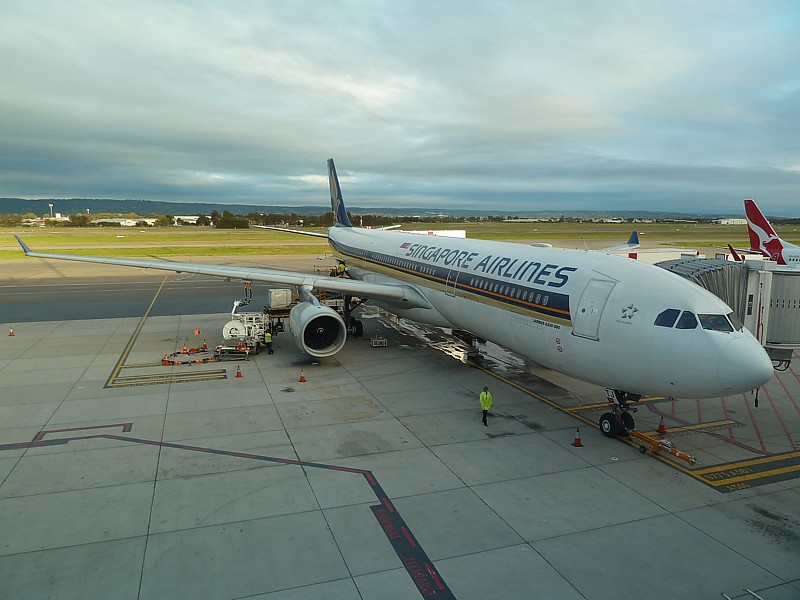 The capital of Australia has finally achieved its long held goal of having direct international flights.
Singapore Airlines will start direct flights between Canberra, Singapore and Wellington from 20th September 2016, with an initial schedule of four flights per week.
The service, called by Singapore Airlines the Capital Express route, will fly a retro-fitted Boeing 777-200, which offers more business class seats and fewer economy fares. The aircraft is a surprise, as the airline was only expected to roster an Airbus A330 on the route.
A key selling point for Canberra Airport is the absence of a night time flight curfew, unlike nearby Sydney airport. This allows the airline to fly red-eye flights in both directions chosen to make them convenient for government or business travellers at the end of a working day.
"We do bring in very competitive pricing and we do want to encourage traffic and to develop the market so pricing will reflect that we want to make it a success," said Goh Choon Phong, chief executive of Singapore Airlines.
"What we do whenever we introduce a new route is we recognise the need to develop it. We are here for the long term, we're not ones to do ad-hoc and then get out of the market. The ultimate aim is to grow our traffic and make it a success here," he added.
The Virgin Australia lounge will become the Singapore Airlines Canberra Lounge, with the lounge and aerobridge switching between 'domestic' and 'international'.
Singapore Airlines will fly a one-stop route to Wellington, via Canberra, and it is this which appears to make the route viable. Singapore airlines already fly to Auckland and Christchurch, however the capital of New Zealand, Wellington, was not seen as offering enough traffic to make it a viable route, which was also the case with Canberra. However the combination of the two, when a directly flight to New Zealand would already overfly the airport, appears to make the route justifiable for a larger aircraft like a Boeing 777.
The new Singapore Airlines SQ291 service leaves Singapore on Tuesday, Thursday, Saturday and Sunday at 2300, reaching Canberra at 0835, and after an hour long stopover, continues to Wellington to arrive at 1500.
The return SQ292 flight then turns around, departing Wellington at 2000 on what is now Monday, Wednesday, Friday and Sunday, to arrive in Canberra at 2200, leaving at 2330 before an 0500 arrival into Singapore the following day.
Government workers in Canberra therefore benefit from an early morning service to Wellington, the capital of New Zealand, or a late evening departure to Singapore and onward to Europe arriving late afternoon.