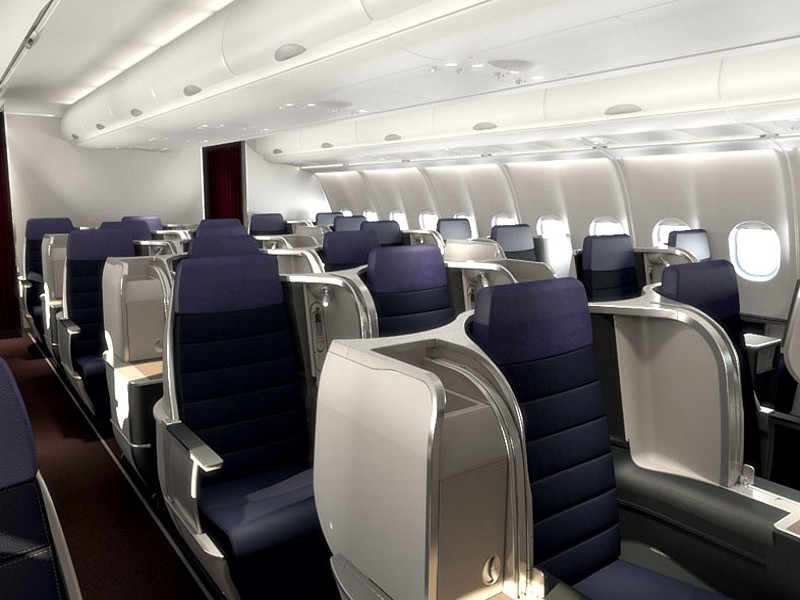 Malaysia Airline has announced a new Business Class seat, which will be fitted to all of its Airbus A330 jets.
Malaysia Airlines' all-new business class seat has been launched. It's good, with direct aisle access for almost all the seats.
The new seats are 20.6 inches (52cm) wide, and in flat bed mode are 76 inches (1.93 metres) long.
Made by Irish seatmaker Thompson Aero, the same Vantage seat is fitted to the Airbus A330s of Aer Lingus and Finnair.
The new seats will be fitted only to Malaysia Airlines' A330 jets, not the new A380 superjumbos, of which Malaysia Airlines is trying to sell two.
There is a relatively unusual cabin layout, with alternating rows of 1-2-1 seating and 1-2-2 rows.
So, of the 27 seats in the aircraft's pointy end, three will still be one passenger away from the aisle.
The airline aims to upgrade its entire 15-strong fleet of A330s by September 2016.
Malaysia Airlines is also revamping its first class and business class menus in collaboration with a "five star Malaysian hotel", along with an updated wine selection and 'dine on demand' option.