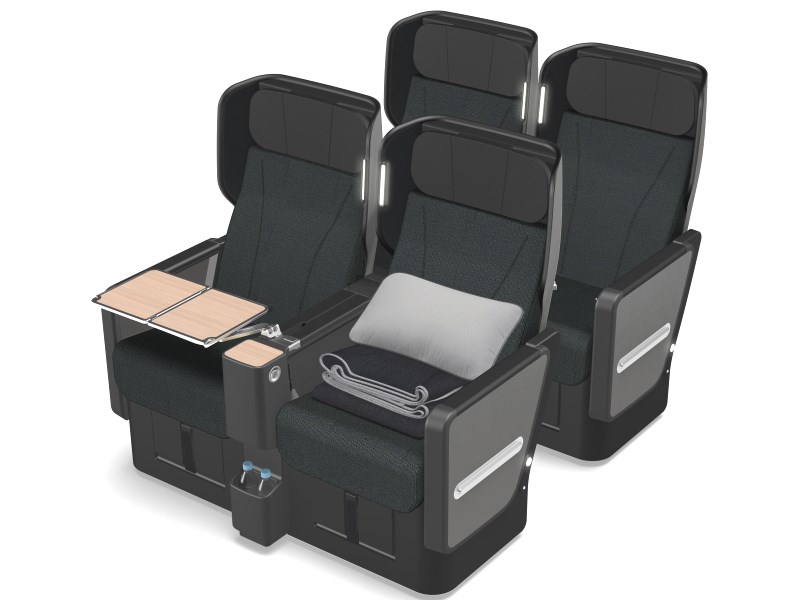 Qantas has revealed its next generation Premium Economy seat, which will debut on the airline's fleet of Boeing 787-9 Dreamliners.
The new Qantas Premium Economy has been launched, and it is a notable step up from the seat currently flying.
Alan Joyce, the Chief Executive of Qantas says it is a "revolutionary" seat, and while good, it isn't a complete step change.
With a separate cabin of 28 seats, and four rows in a 2-3-2 layout, it is sure to become a firm favourite on the new Qantas Boeing 787, particularly on the long non-stop route from Perth to London.
Pitch is the industry standard 38 inches, and a recline of 9.5 inches, but width is only 20 inches, wider by an extra inch over the current Premium Economy on the A380. However because the cabin is widest at hip level, Qantas are claiming a 23 inch width for some seats, and the middle seat of each premium economy row is even wider than that, at 23.5 inches.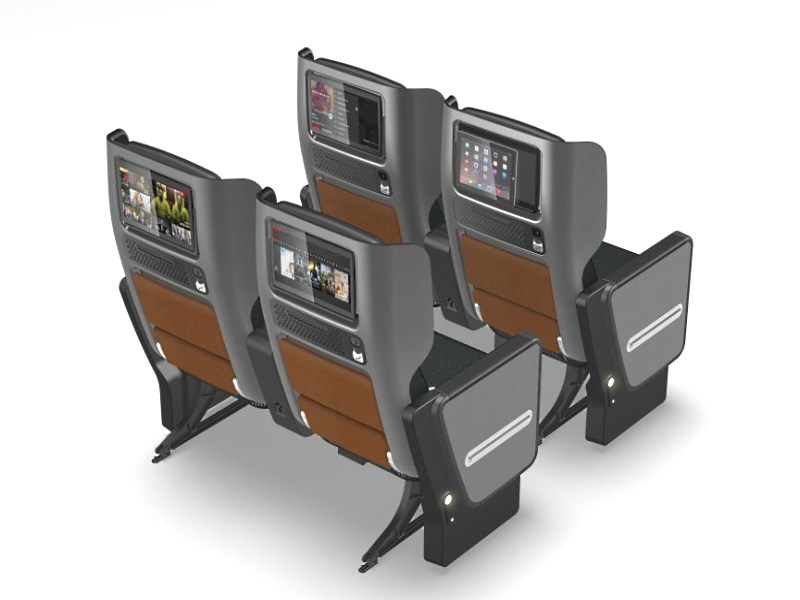 The seat is based on a prototype mechanism developed by Thompson Aero Seating, and adapted by Australian industrial designer David Caon, who has come up with some neat tricks, including tacking the large pillow onto the seat's winged headrest, so it doesn't take up seat room, and stays there when you want to sleep.
The seat also has a 'lazy Z' position which supports most parts of your body and has a netting basket for your feet.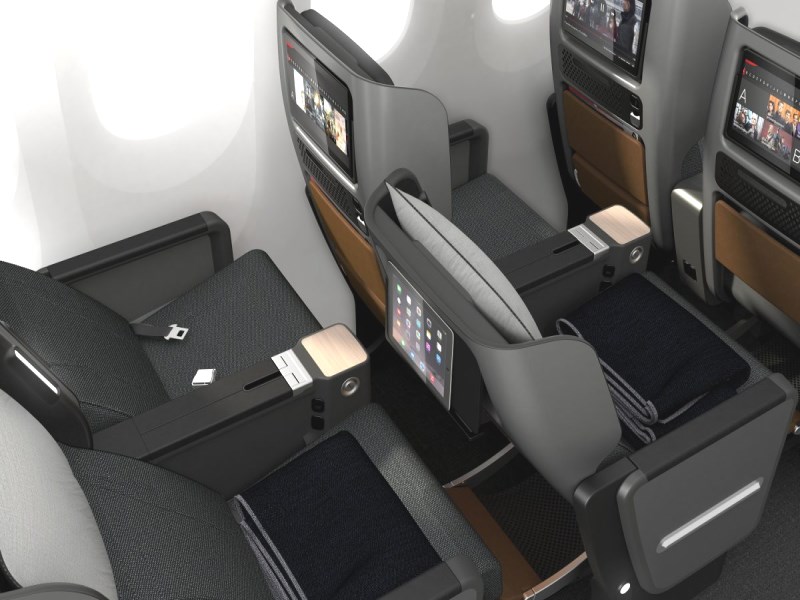 There are five individual storage compartments, including a water bottle holder in the bottom of the seat back, and two small slots beside each seat, a shared mains AC power socket and a personal LED light. There are two USB charging ports. A low powered one in the seat back, and a high-powered port (2A) in the armrest.
There is also a High-definition Panasonic inflight entertainment seatback screens which Qantas claims are 25 per cent larger than those on the A380, at 13.3 inches. There is also a slot in the seat back for you to place and ipad.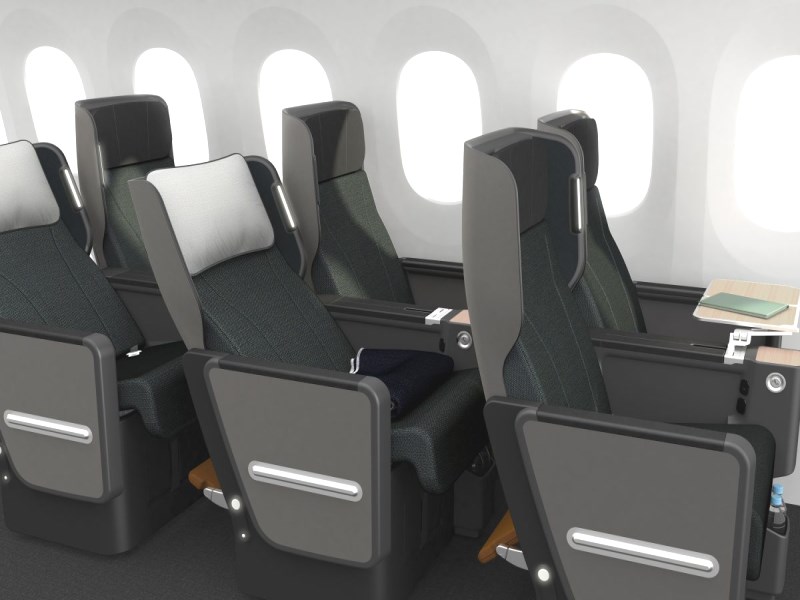 The Qantas Dreamliner will seat 236 passengers across Business, Premium Economy and Economy.
The first of eight Boeing 787s will be delivered in October this year with Qantas' first international 787 services will take flight in December between Melbourne and Los Angeles. Flights between Perth and London, which will directly link Australia and Europe for the first time, begin in March 2018.