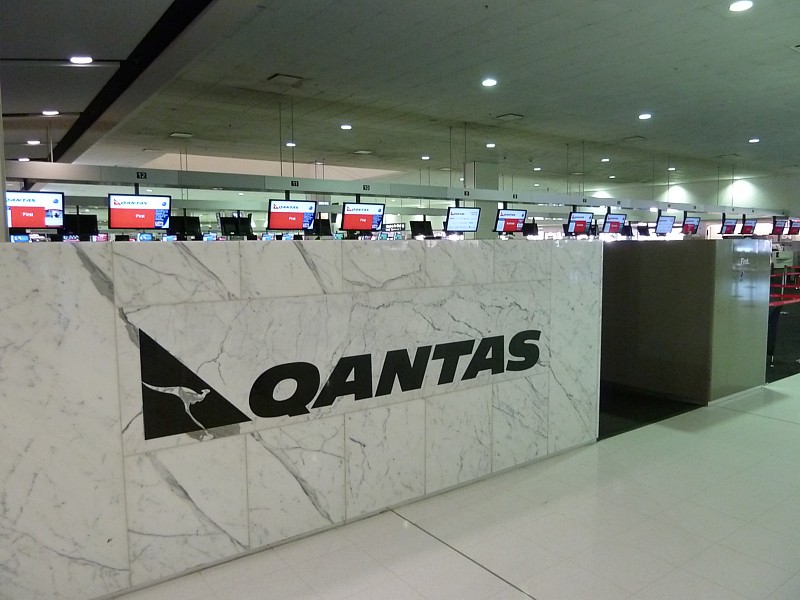 From 2018 it will be possible to get a flight directly from the UK to Australia, without stopping en-route.
Qantas plans to operate non-stop flights between Perth and London from March 2018 on its new 787-9 Dreamliner aircraft.
The nine thousand mile (14,498 kilometre) route will be the first regular passenger service to link Australia with Europe non-stop, and the first flights from Perth to London since British Airways axed a service via Jakarta in 2001.
The route is a logical one, as research indicates that when a route becomes non-stop it sees three times as many passengers, but has been held back for some time as aircraft could not operate so far with a reasonable payload.
The flight will take about 17 hours, and although timings have not been announced, it is likely flights will leave Perth late evening, to arrive at Heathrow in the early morning. This allows Perth to become a major stop off point for passengers on the east coast of Australia, from Sydney, Melbourne and Brisbane who will be able to depart around lunchtime.
Many passengers can do this already, with the journey to the UK taking just a day with Emirates early morning (6am) departure from Sydney transferring in Dubai, and arriving at Heathrow late afternoon. However, many passengers have previously been cautious about the Dubai transfer, and would rather just leave one country and arrive in another.
Domestic to International transfers in Perth have previously been difficult, involving a terminal switch and a half hour bus ride. As a result the new flight will operate through Qantas' existing domestic terminals at Perth Airport, which will be upgraded to accommodate international flights by next year.
Qantas will then move all its operations to an expanded Terminal 1 at Perth Airport by 2025, including its current international services from Perth (to Singapore and to Auckland).
"This is a game-changing route flown by a game-changing aircraft," Qantas CEO Alan Joyce said in a statement. "We'll be looking at the timing of our domestic flights through Perth to offer the best connections we can to our international flights, particularly given they will all be under the one roof."
The flight may also start on the east coast, from Melbourne or Brisbane, and carry on to Perth and then the UK on one flight number, with the same aircraft, allowing passengers to just briefly stop in Perth for immigration formalities and refuelling, much as BA1 stops at Shannon en-route from London City to New York.
However, there may be some reduction in capacity from other Australia airports, to avoid over saturating the route to the UK, with Brisbane high on the list of candidates to see it's service to Dubai replaced with a codeshare on Emirates.
Qantas previously flew from all major airports in Australia to the UK via Singapore, however it swapped to Dubai and cut services when it severed ties with British Airways and signed an agreement with Emirates.
Seats on the Perth-London flights will go on sale in April 2017 for the first services from 2018, with the Dreamliner carrying 236 passengers.