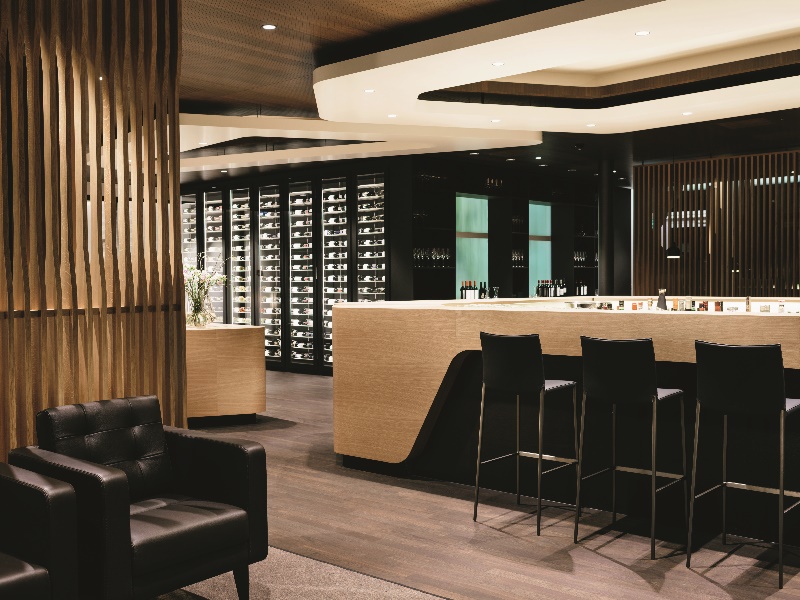 Three new lounges open at Zurich hub for Swiss Air Lines, with Business, First and Senator lounges.
The Airline Swiss has opened three new lounges at its Zurich Hub.
This is no mere refresh - the lounges are new, innovative, and very very Swiss.
Extending over more than 3,300 square metres and located close to the airline's long-haul departure gates, the new suite of lounges features a new zone concept, similar to that used by the airline's parent company Lufthansa.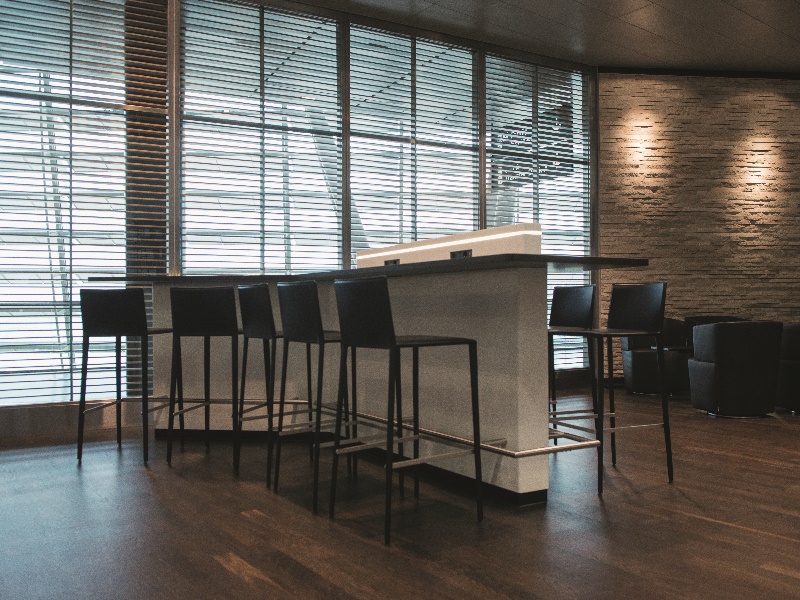 The airline formally known as Swiss International Air Lines (marketed as SWISS), the flag carrier airline of Switzerland, has opened First Class, Senator and Business Class Lounges in the airport's Terminal E.
There is a flowing colour palate of blonde wood, with the warmth, of beige fabrics and dark brown in the bar areas.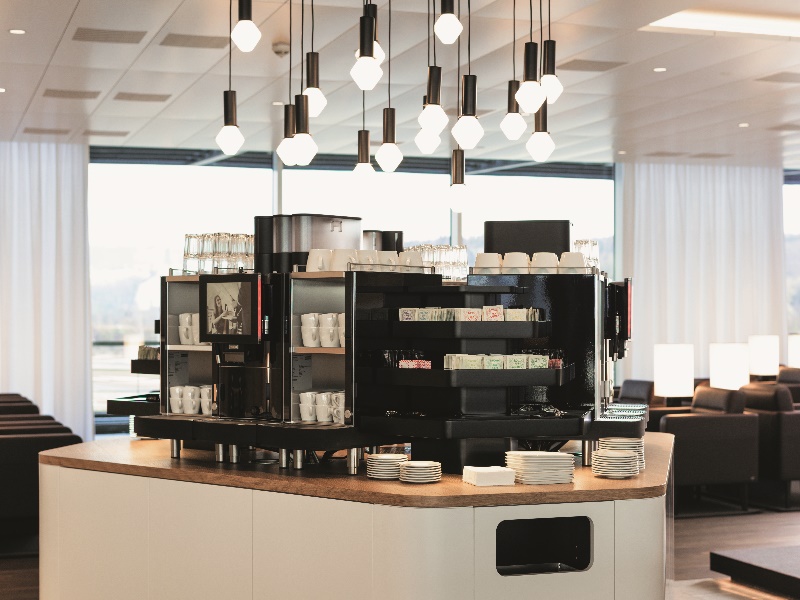 All of them feature 'zones', with open areas in which to sit and simply enjoy the stay, working areas with secluded workplaces and rest zones equipped with specially-developed seating offering genuine relaxation.
In line with Lufthansa's standard for lounges, the most basic lounges are offered to Business Class passengers and silver members in economy. Senator is a step above this, for Gold level members and Gold Star Alliance members, while the elite with a real First Class ticket can visit the Swiss Zurich First lounge.
Swiss Zurich Business Class Lounge
The Business Class Swiss Air Zurich Lounges in Terminal E are light and bright, with large floor to ceiling windows, and dark leather armchairs.
There is a small quiet zone, and a buffet with open cooking station.
It is used by Swiss, Lufthansa and other Star Alliance business class travellers plus Miles & More Frequent Traveller card-holders.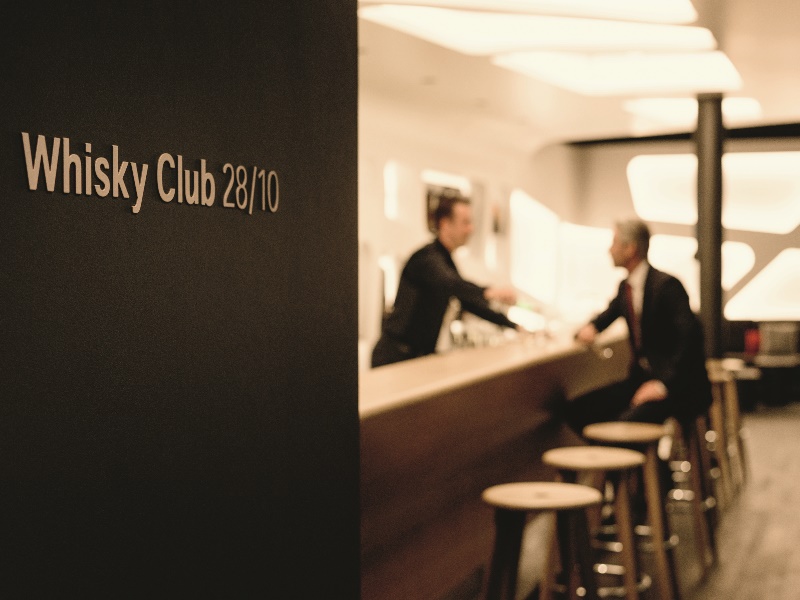 Swiss Zurich Senator Lounge
The smaller Senator lounge at Zurich has room for 170 passengers.
The highlight of this lounge is the whisky bar with over 120 types of whisky.
There is also a cooking station and buffet area, where you can order some meals directly with the chef, or pick up plates of salad and desert direct from the buffet.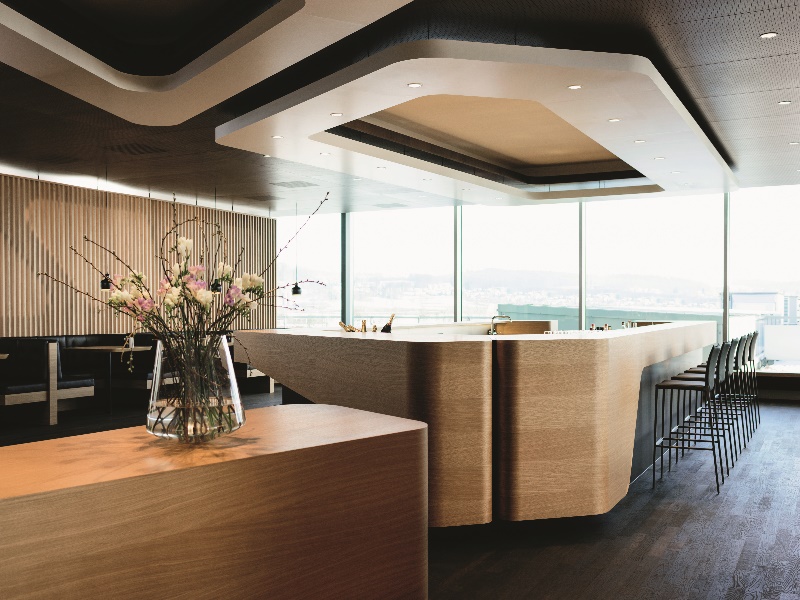 The Zurich Senator lounge also has small enclosed spaces with a desk where you can work, and quiet zones with comfortable recliner chairs.
A step up from the Business lounge, is that there is a pre-flight shower suite.
Economy class passengers with a Star Alliance Gold card are admitted to this lounge.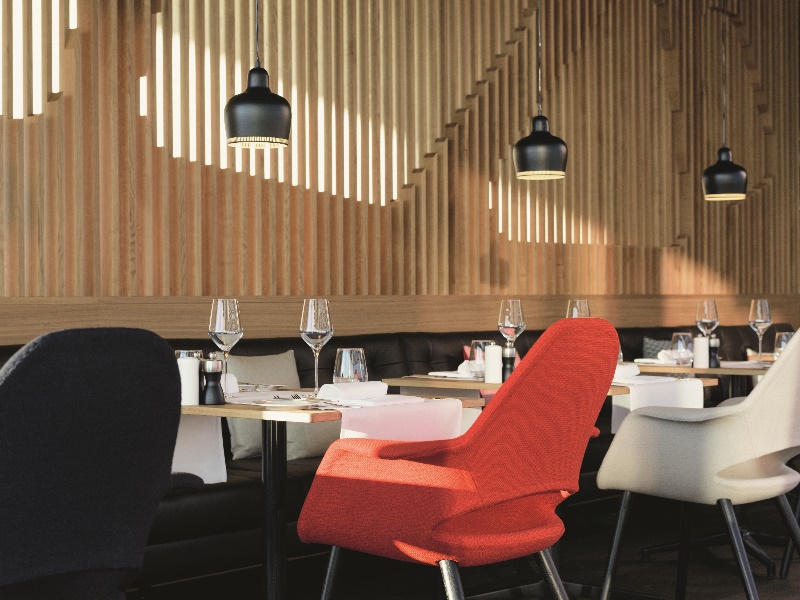 Swiss Zurich First Lounge
Definitely the top of the rank in terms of lounges, the Swiss First Zurich lounge has two large private 'hotel rooms'. Each room has a double bed and views over the airport.
There is an á la carte restaurant and an 'American diner', plus a champagne bar and with over 1,000 bottles on display.
There are also shower suites, private seating zones and a VIP room.
All three lounges have access to a terrace with great views of the airport and the Swiss Alps beyond.
During the winter months, first class guests on the terrace will be offered a raclette fondue (it's a type of cheese, and very popular in Switzerland).