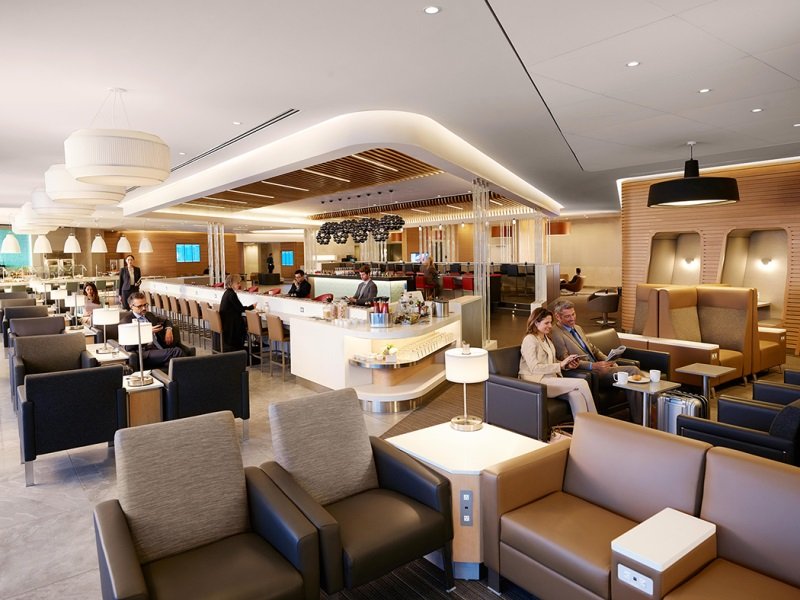 American Airlines has opened its completely renovated Flagship Lounge at New York JFK Airport. The new lounge shows off the new Flagship First Dining concept. Access for frequent flyers has also got easier.
American Airlines newly-renovated Flagship Lounge and brand new Flagship First Dining at New York John F. Kennedy International Airport is now open.
The lounge has a totally new design, with various different zones, giving different seating options and environments to suit passengers moods.
However it is the new bar and dining room which will get the most attention. It is the first restaurant-style dining option to be offered by an airline in the US, catching up on offerings at lounges operated by British Airways and Qantas.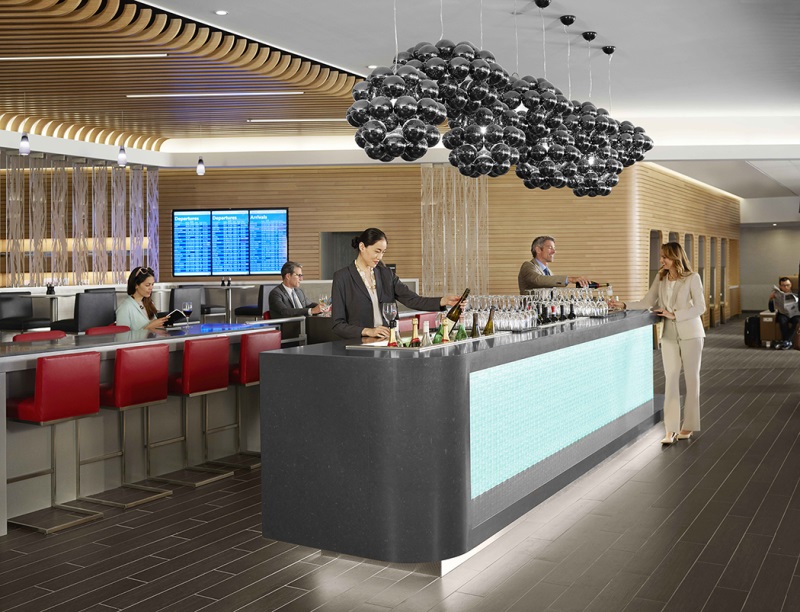 There is now restaurant service dining, in a sit-down restaurant with complimentary, full-service meals using locally-inspired menus. The JFK menu will feature ingredients from local retailers, including artisanal cheese supplied by Sprout Creek Farms in Poughkeepsie, and salmon filet from Scotland.
It is the Flagship Burger which shows the close ties to British Airways most. It is virtually identical to the BA Burger served at London Heathrow in the First lounge there. A sirloin patty with a spoonful of red onion and bacon marmalade, arugula, and a slice of beefsteak tomato.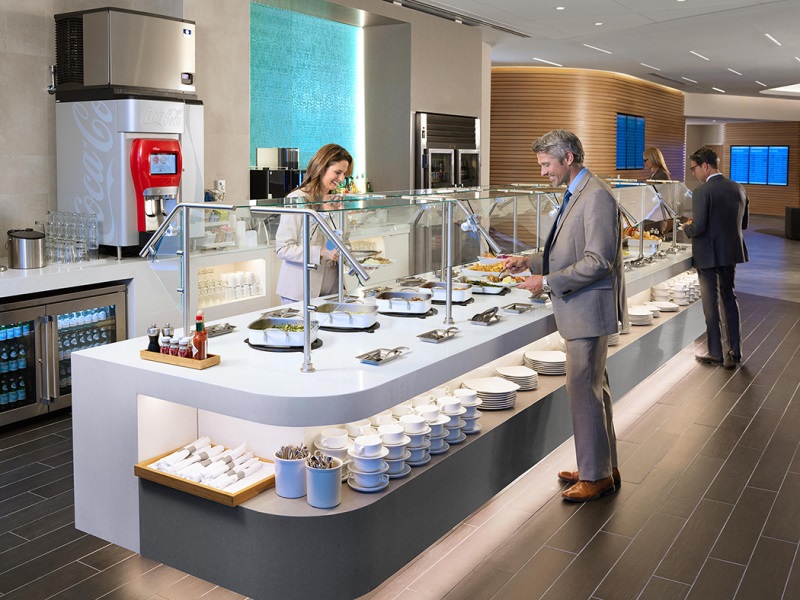 The restaurant in the American Airlines Flagship Lounge at JFK however is reserved for First Class passengers. Business Class, and other passenger using Frequent Flyer access have to make do with a large buffet. This has a 'chef's table' concept with seasonal menu of made-to-order starters available to all passengers.
The complimentary bar is equally a delight, with a do-it-yourself full self-service cocktail bar, as well as a wine and champagne bar.
The DIY version has instruction on how to make-your-own specialty cocktail, with Bloody Marys in the morning, and an Old Fashioned bar in the afternoon.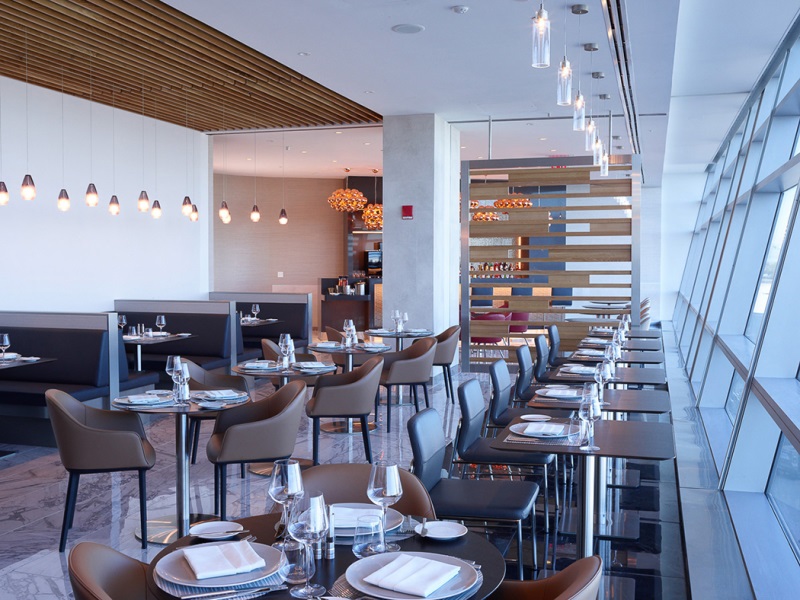 The American Airlines Flagship experience begins at Flagship First Check-In in a dedicated area followed by an American Airlines escort through security via TSA Pre-Check.
The lounge seats 310 in comfort, with vast floor to ceiling windows giving a good view of the airport.
The lounge also has small work booths, and new solo seats with access to power sockets (US style only) or large communal benches.
The American Airlines Flagship Lounge at New York JFK Airport has eight large shower rooms to help international travellers freshen up before a long haul flight.
The lounge is part of a wave of new lounges opening in Chicago, Dallas, Los Angeles, Heathrow, Miami and Philadelphia.
Along with the new design, it is now much easier to access as a frequent flyer.
There is of course access with a first or business class tick on American Airlines or a oneworld airline, either internationally or on non-stop transcontinental flights between JFK and Los Angeles or San Francisco.
Frequent Flyer get a boost, with access to Silver members on British Airways, or Qantas Gold cardholders, including Oneworld Emerald and Sapphire members. This is a real change - previously you needed to be a Sapphire member. However, Admirals Club members are left out in the cold, to go to the smaller club next door.