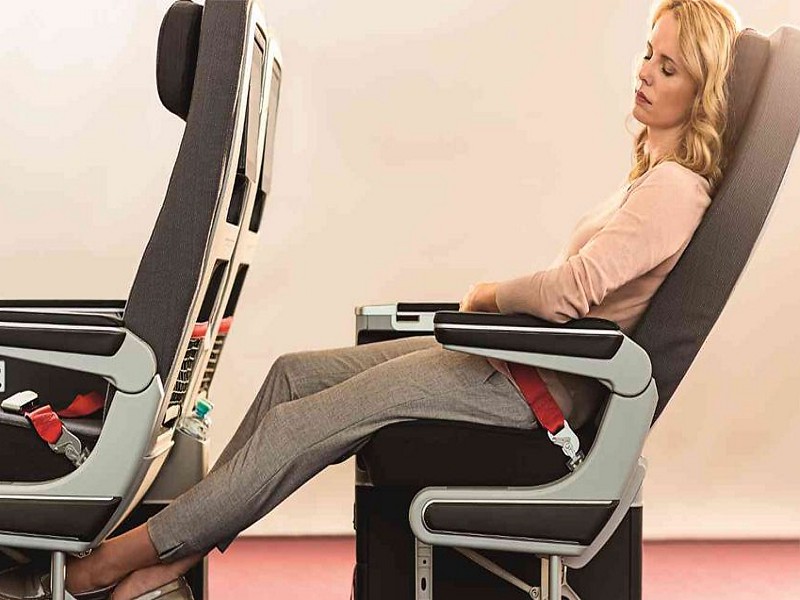 Austrian Airlines has joined the rest of the airline word, by launching its own Premium Economy. With 38 inches of legroom, a footrest in some seats, a 12-inch TV screen and power socket, it mirrors Premium Economy on parent company Lufthansa.
The new Austrian Airlines Premium Economy has a seat made by aircraft seat manufacturer ZIM, similar to that made for Lufthansa.
The new seat provides passengers with legroom of 97 cm or 38 inches, which is the industry standard. There is a central armrest with fold-out table between the seats and a personal, broad armrest for every passenger enables more privacy and more room on the side. In addition, every seat is equipped with its own 110 volt power socket and a powered USB port.
Austrian Airlines say the new Premium Economy Class offers more with an extra luggage allowance of two pieces of luggage at no charge, plus meals with menus - an advance over economy. Meals, although the same as in economy, are served on china plates. There is an extra amenity kit.
Fifteen million euro will be invested in introducing the Premium Economy seats, and the aircraft will be upgraded gradually to ensure the whole fleet is ready for summer 2018.
Premium Economy passengers will get a welcome drink, and in-flight entertainment is offered on 12-inch touchscreen monitors.
Austrian Airlines six Boeing 767-300ERs will be refitted to offer 18 seats, while Austrian Airlines six Boeing 777-200ERs will feature 24.