Qantas will once again fly Sydney & Melbourne to Singapore, and on to London. The A380 will gain new seats, and there is to be a new lounge in Melbourne.
Qantas has made a dramatic turn around in its routes, and will return to flying to London via Singapore, and axe the unpopular route via Dubai it started five years ago.
As part of the plans to revert back to the original 'Singapore stopover' route, Qantas will also refit its Airbus A380 with a new business class seat, and add a much larger lounge on the upper deck for business and first class passengers. Qantas will also completely revamp its business class and Qantas Club lounges at Melbourne Airport.
Qantas abandoned its long-held and popular Sydney-Singapore-London route in 2013, and ditched an alliance with British Airways, to team up with Emirates.
However, now the favoured QF1, using an A380, will depart Sydney at five in the evening, to reach Singapore around 10pm, and then continue to London for a seven am landing.
This means an A380 will fly to Singapore again, both from Sydney and also from Melbourne, with the Airbus A380 used on the QF35/QF36. This means first class and premium economy will be sold on the legs to and from Singapore, alongside premium economy - which is not featured on the smaller Airbus A330s which previously flew to Singapore.
It seems passengers never really seemed to take to stopping off in the middle of the night in Dubai. There are far more shops and restaurants at Singapore airport, and the huge Qantas Club at Singapore was rebuilt just before the switch especially for passengers to use it as a transit hub, as it will be once again.
Qantas chief executive Alan Joyce said the changes will help the carrier keep up with customer demands and new aircraft technologies.
"Our partnership has evolved to a point where Qantas no longer needs to fly its own aircraft through Dubai, and that means we can redirect some of our A380s flying into Singapore and meet the strong demand we're seeing in Asia," Mr Joyce said in a statement.
The airline said demand for flights between Australia and Dubai will still be well served by the 77 weekly services that Emirates operates from Adelaide, Brisbane, Melbourne, Perth and Sydney.
If passengers really want to fly via Dubai, and really want to collect their Qantas frequent flyer points, there will be a Qantas code on Emirates flights, and from there passengers can fly on with just one connection to other parts of Europe.
Qantas will however offer direct flights from Perth to London. It's not well known, but this direct flight actually starts in Melbourne, offering Perth as another one-stopover point to London. And London appears to be by far where most Aussies want to fly to, which is why Qantas is opening a new Qantas Club at Heathrow.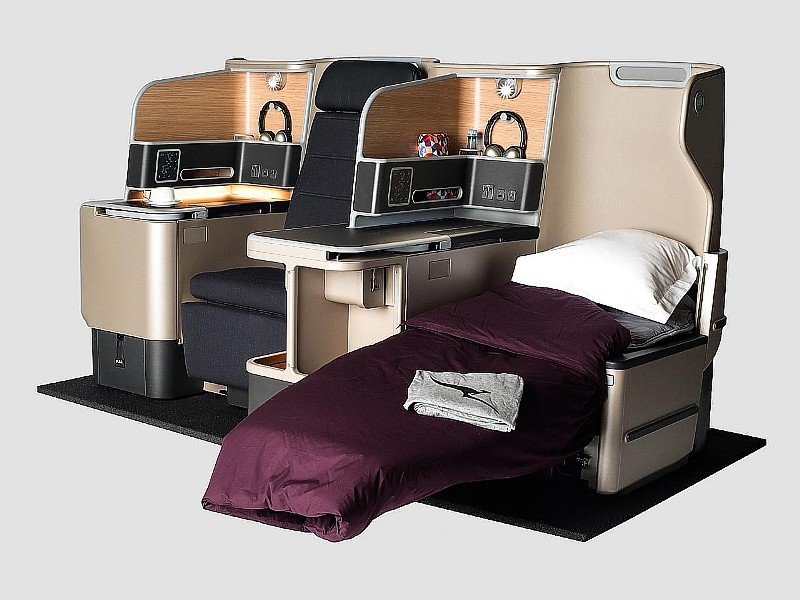 Qantas is also revamping the Airbus A380 seats to be used on the refreshed route, which puts an emphasis on the premium cabins and enhanced space.
On the Qantas A380 upper deck where 30 Economy seats will be removed and some partitions and a crew workstation rearranged to use space more effectively. This allows for an additional six Business Class and 25 Premium Economy seats, increasing the overall seat count on the aircraft by one and increasing premium seating by 27 per cent.
For the 70 Business Suites (increased by six) the Business Class Skybeds with the latest version of Qantas' Business Suites, dubbed 'mini First Class' by frequent flyers. Every seat gives direct aisle access and allows better use of cabin space compared with the Skybed.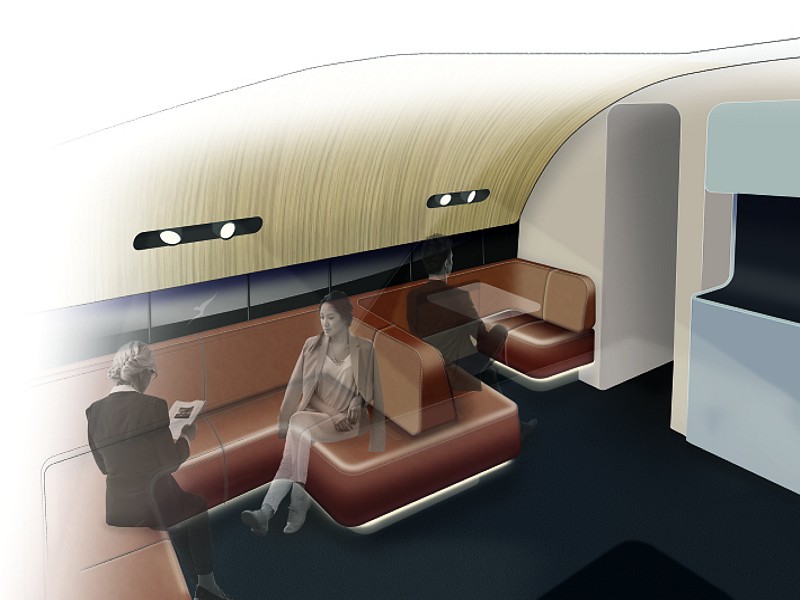 There is also going to be a change to the front of the A380's upper deck to redesign the (very small) passenger lounge to provide more room for First and Business Class customers to dine and relax. However, there will not be a bar, unlike the Emirates A380.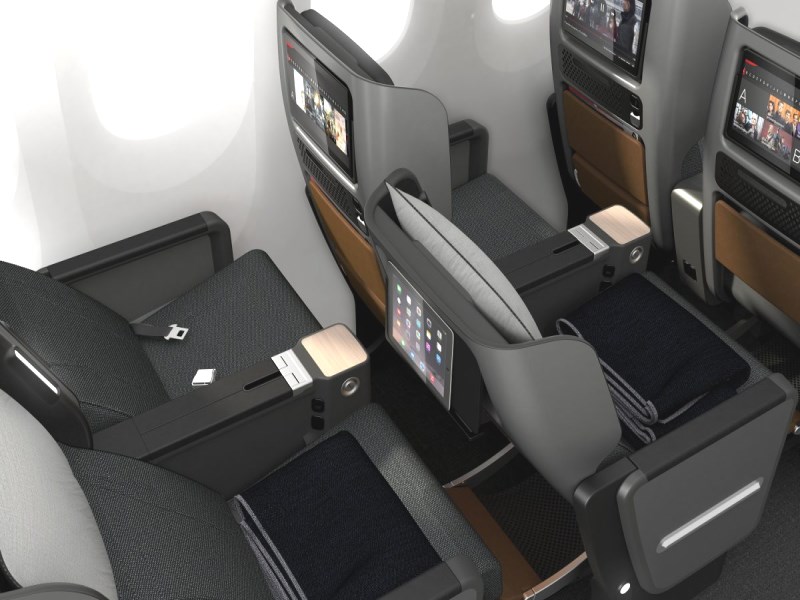 Premium economy on the Qantas A380 also gains new seats.
Qantas is also to upgrade its domestic Qantas Club and business class lounges at Melbourne Airport. Work starts in November, and as with Brisbane, may take up to 12 months.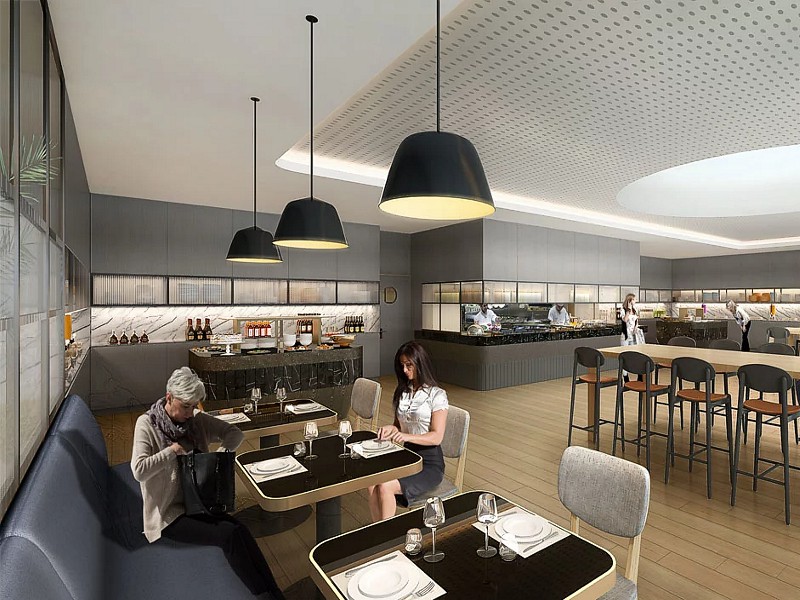 There will be a vast increase (of 40 per cent) in space for Business class travellers (along with Platinum frequent flyers and Oneworld Emerald cardholders) with seating increased to 350 passengers.
Designed by Woods Bagot, there will also be a unique dining option that reflects the local culture.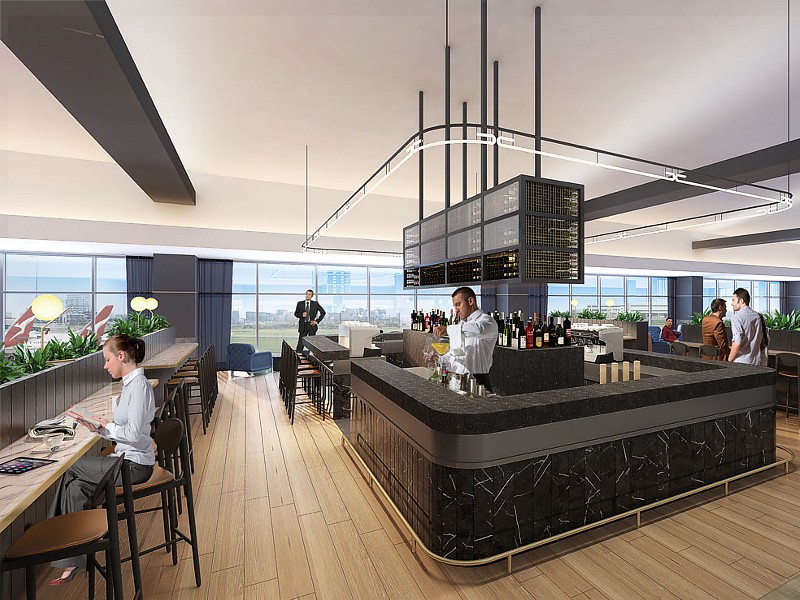 The layout of the lounges will change, and from a common reception desk there will be separate entrances to the Business Lounge and Qantas Club.
The redesigned Qantas Club will bring a 'Quench' hydration station, and an enlarged buffet.