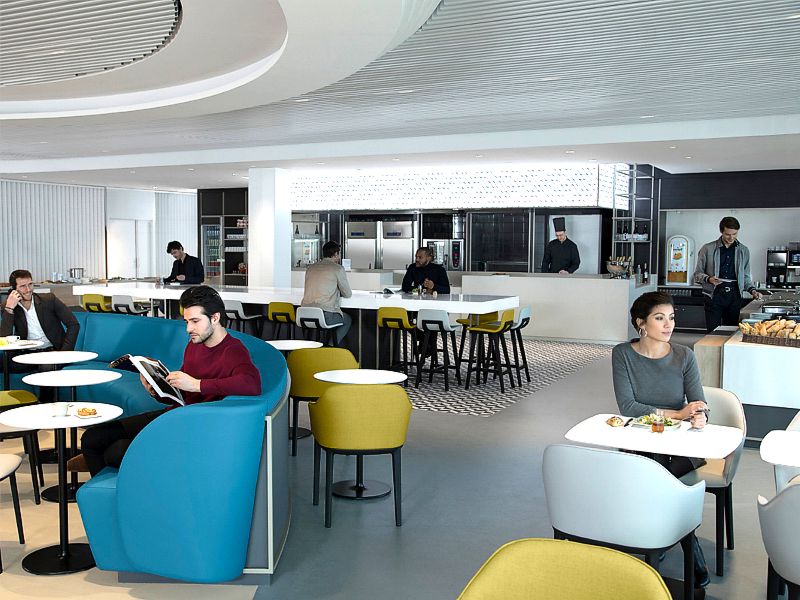 Air France has reopened the airlines latest business class lounge at Paris Charles de Gaulle Airport. It has a vibrant upmarket design with a spa and wellness zone, private saunas, sleep suites and even a detox bar.
The newly revamped Air France lounge at Paris CDG is in Hall L at Terminal 2, the airlines main hub for long haul flights.
The "Espace" lounge was designed by Brandimage who have worked with Air France to show off a much more residential lounge complex than the previous incarnation, which was criticised for being too clinical. Gone is the white marble, and in it's place are soft furnishings and comfortable benches for lounging.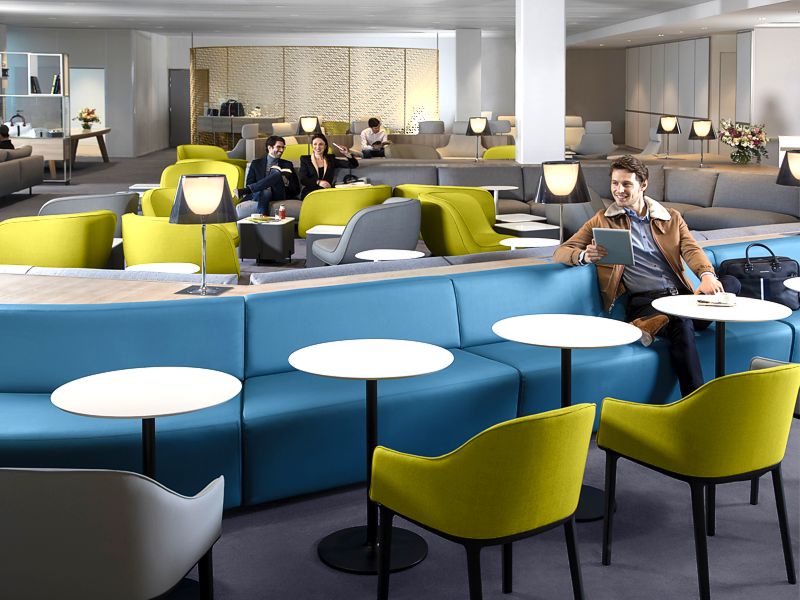 The lounge highlights French dining, with a snack bar, plus
A "La Table Gourmet" dining area, designed in the spirit of a Parisian brasserie, with an open kitchen where a Chef prepares tasty hot dishes by putting the final touch on the dish in front of customers;

A self-service offer which invites customers to discover seasonal flavours for all tastes, with simmered casseroles, salads and pastries;

A selection of wines and Champagnes chosen by Paolo Basso, world's best sommelier in 2013.
The 3000 square yard lounge won't be fully open until July 2018, however most of the Air France lounge is already open for customers, with a large area at the heart of the lounge dedicated to "well-being", which includes two private saunas, showers, and a Clarins spa with free 20-minute facial treatments.
Further into the lounge there is an art installation which changes shape, intensity and colour throughout the day and a ceiling with soothing lighting, in a light therapy style, for relaxation under the LED lights.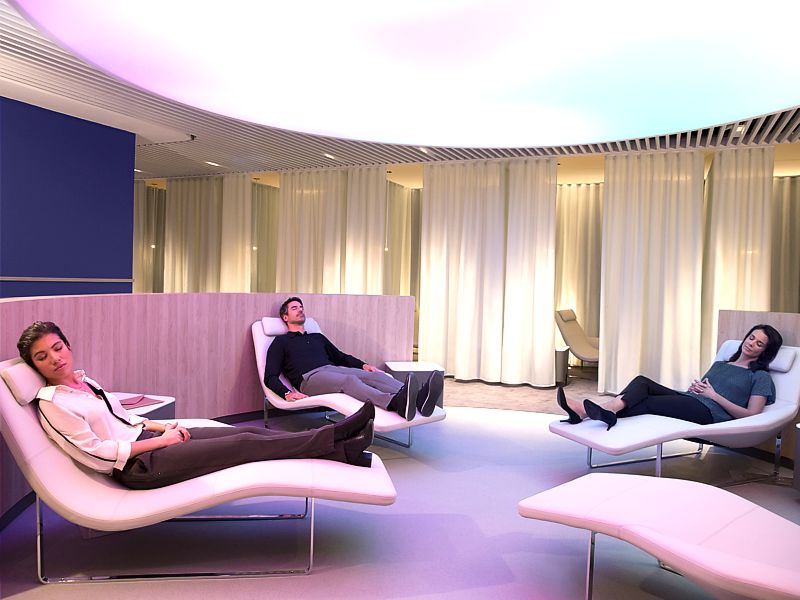 Nearby a detox bar has fruit juice and snacks.
By the reception desk there are a series of screens with what Air France call "airy lighting effects".
There are other zones within the lounge, including the quiet zone "Le Petit Salon" where all mobile phones are banned, and "Le Club", a private area for VIPs.
Next to the service desk is the Air France Shop, with model planes and logoed souvenirs for sale.
"This lounge is perfectly in line with Air France's strategy to move upmarket, to surprise our customers with innovative services on the theme of well-being and gastronomy", says Anne Rigail from Air France.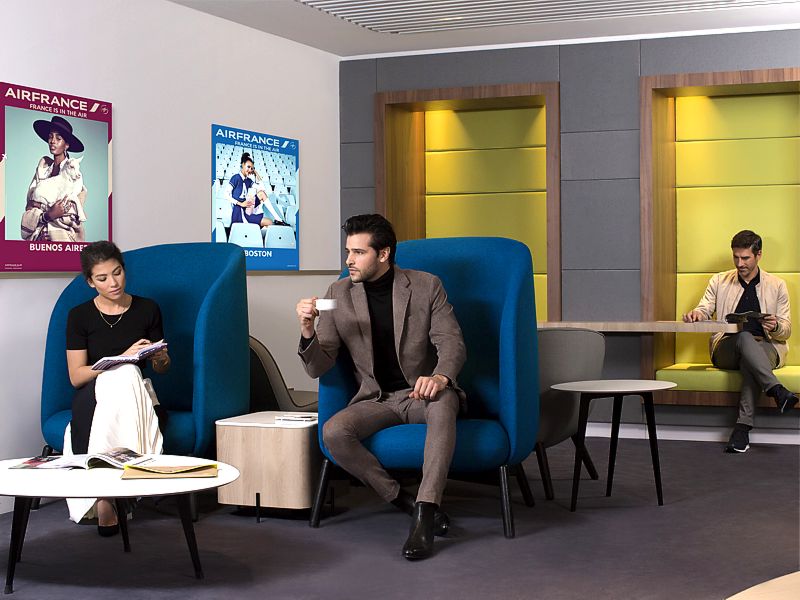 The 15 million euro rebuild of the lounge will see a cocktail bar by French designer Mathieu Lehanneur open, along with a dedicated kids' zone.
Access if given to Air France business class travellers and Flying Blue Elite Plus cardholders and plus SkyTeam equivalents. Economy passengers can pay 45EUR (35GBP) for a daypass.