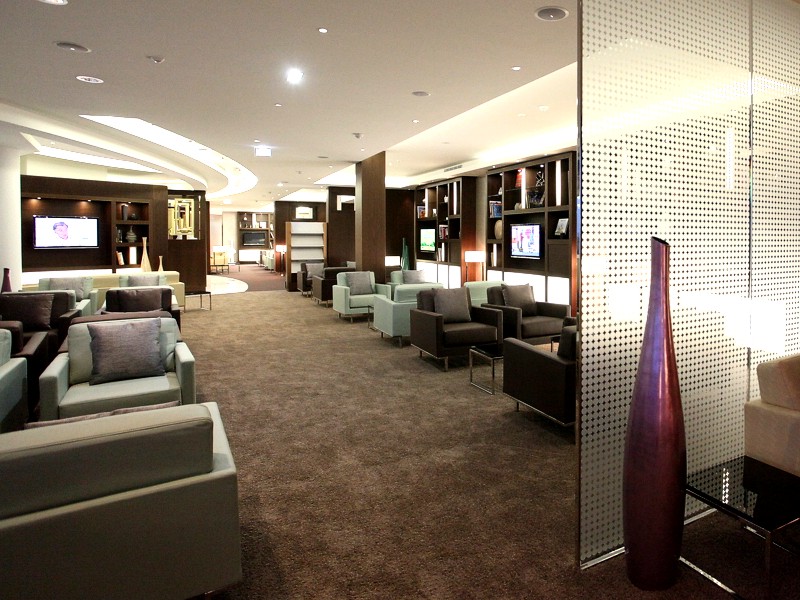 The largest feature of the lounge is the a la carte dining, plus an enclosed family room for children, showers and computers.
Etihad have continued their worldwide rollout of lounges, with a new combined First and Business Class lounge opening at Paris Charles de Gaulle Terminal 2A.
The lounge is small, at only just over 600 square meters, but it's pretty swish, with the design similar to Etihad's brand new business and first class lounges in Abu Dhabi.
The largest feature of the lounge is the á la carte dining in what Etihad claims is a five-star restaurant. There is also a buffet if you prefer not to eat in the sit down restaurant part of the lounge.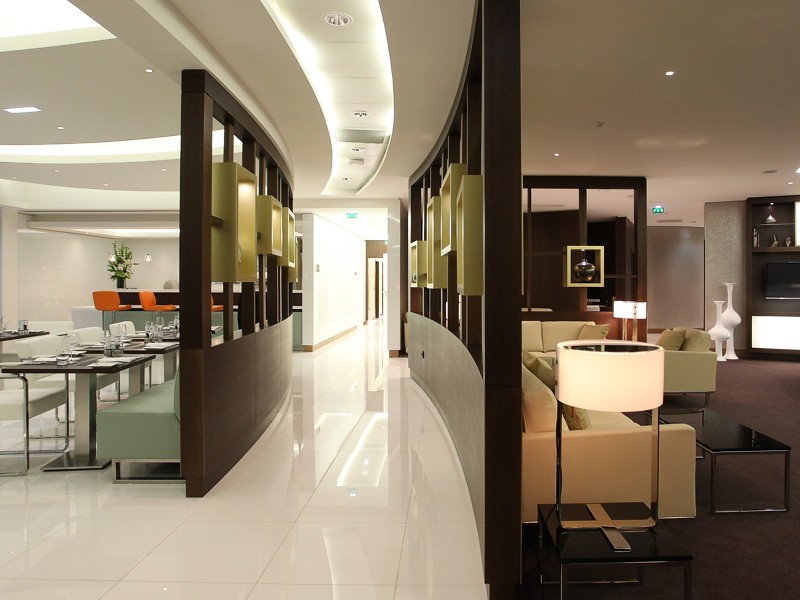 The lounge has a strong Parisian theme, with what Aubrey Tiedt, Etihad Vice-President of Guest Services says is "a prestigious collection of original artworks including exquisite glass vases, bottles and fish sculptures by world famous French glass blower Jean-Claude Novaro, three-dimensional lexigraphs of butterflies and skylines by well-established French artist Jean-Francois Larrieu, and original Arabic artworks by Iraqi calligrapher Hassan Massoudy."
There is a strong French connection in the wine being served, with the lounge manager, Marie-Pierre Zanusso, also being a qualified sommelier.
There is however no dedicated bar, just a small refreshment area. This may not be a problem if you are on the early 11am flight, but might be missed if you are on the other daily flight to Abu Dhabi at 10pm. Instead of a bar, there is an enclosed family room for children.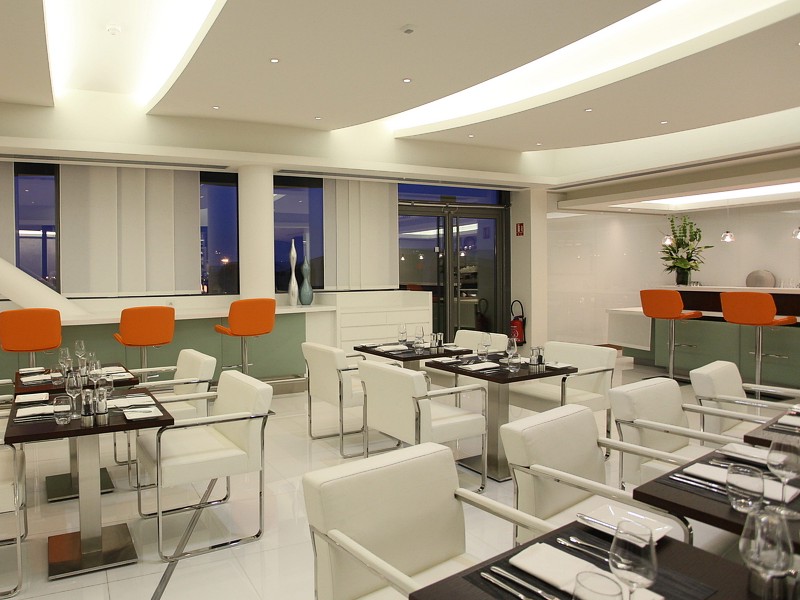 There is a small business centre, with two iMacs, and free fast wifi throughout the lounge. The Etihad CDG lounge also has two complimentary showers, with amenity packs available from reception.
Happily, there's also a separate family room for children, so the sprogs shouldn't be underfoot. And you'll also be able to make use of the wifi and business centre within the lounge, which includes large-screen iMacs.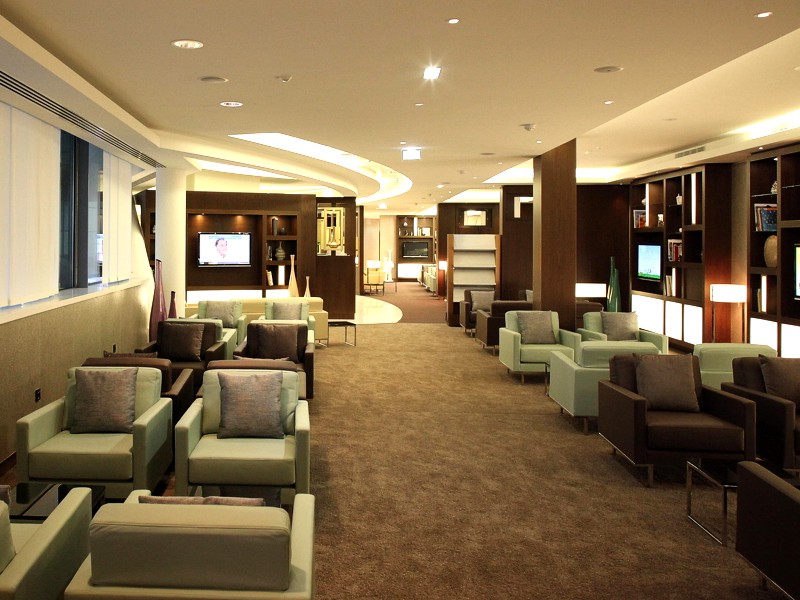 There is access to the Etihad Paris lounge for Etihad's Silver and Gold Etihad Guess members, and Virgin Australia Velocity Gold and Platinum cardholders.