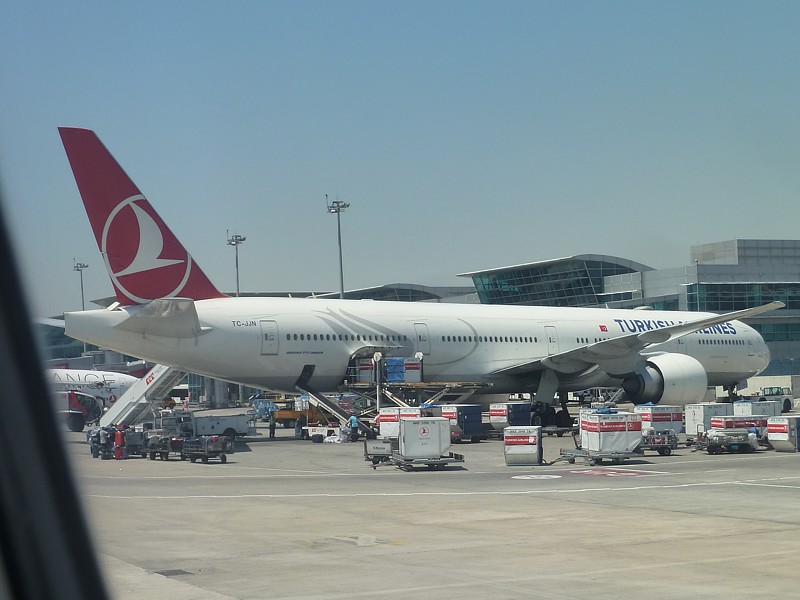 Turkish Airlines is the first airline to put on a three class aircraft for the relatively short hop from London Heathrow to Istanbul. It's not entirely a planned move, however the airline has managed to pick up a lease on three Boeing 777-300ER aircraft that had just been delivered to Jet Airways of India. With that airline now facing difficulties, they were offered to Turkish for what the airline says was "a song".
The aircraft are planned for services to Singapore, Hong Kong, New York, and Tokyo. However while the crew are being trained, they are also being placed on the shorter runs to London, which gives the chance to enjoy First Class cabins on the shorter four hour flights to Istanbul.
The Boeing 777-300ER aircraft are configured with 8 First, 30 Business, and 274 Economy seats, giving a total seat capacity of 312.
The first class cabin offers completely private suites with seats that recline into a bed 2.1m in length reclining a full 180 degrees. There is also a private First bar, along with a separate larger Business Class bar towards the rear of the aircraft.
First Class tickets are not actually being sold to London, however those with a flexible Business Class ticket are being seated in First Class. Alas, this means that Frequent Flier redemption seats are not available.