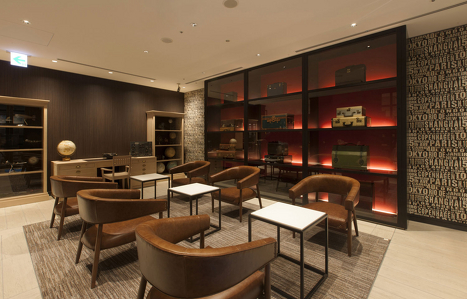 Japan Airlines new first class lounge at Tokyos Haneda Airport is now open. It has a library & memorabilia area.
The brand new Japan Airlines' Tokyos Haneda First Class Lounge is now open.
Japan Airlines new first class lounge at its key hub has had a total refresh, with modern hints on top of a traditional Japanese design, and it really looks superb.
The lounge has all the usual perks, plus a library, relaxation zone and play room plus a bar and dining area. It is these which may attract the most attention, as they come complete with Teppanyaki cooking stations.
There is also a memorabilia gallery of JAL in times gone by, with historical flight crew bags from the 1950s and old cockpit instruments.
Interior designer Ryu Kosaka has added what is called a "secret hideaway" from the rest of the lounge, the Red Suite.
There is a small shower suite, and a shoeshine service, so you can drop your shoes off before you shower, and they will be ready for you before your flight.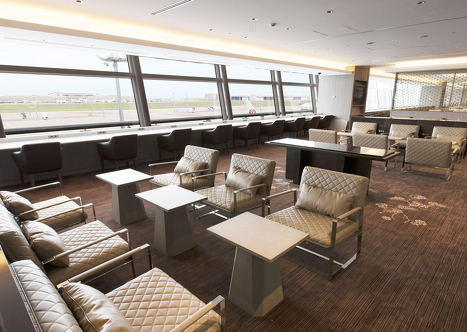 There are books, of course, mostly focussed on worldwide travel and culture in both Japanese and English.
There is an American style rumpus room - called the play room - which has a table football game and flight route maps on the walls.
Food is good, with early morning pancakes in the mornings. For pre-flight dining in the evening there is Black Berkshire pork from the UK and Japanese black beef hamburgers with 'JAL Original Sauce'. If you don't want to sit down for a formal meal, there is a buffet throughout the day.
There is also a great bar, with three seasonal sakes by Hasegawa Saketen, which are rotated throughout the year.