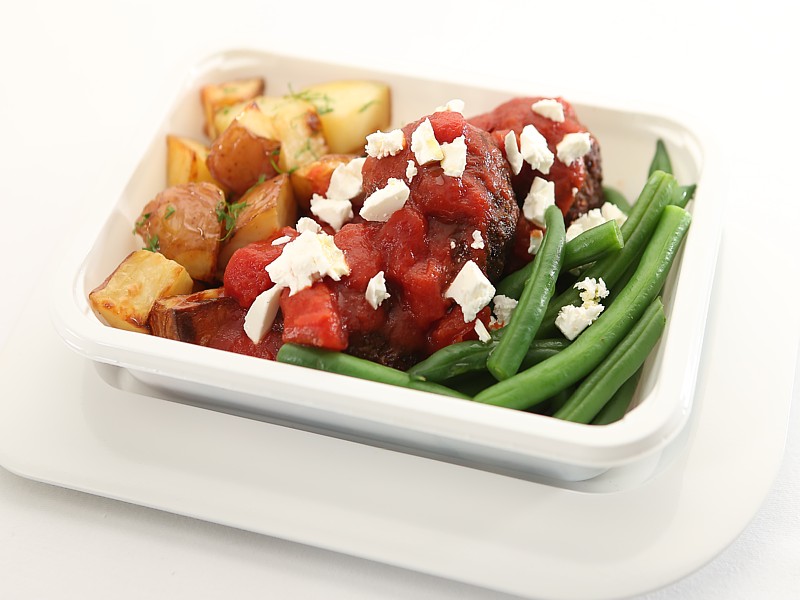 Qantas is revamping its inflight service to attract more flyers
Qantas is to increase the size of its inflight meals in economy, as it announced that by serving bigger meals that should in turn create bigger profits.
Its latest effort to turn the flagging business around centre on a more customer orientated approach, and Qantas says what its customers want are larger meals.
The Australian national carrier has unveiled a new dining service for international economy passengers.
The new meal service includes 50% bigger meals, faster service and fancier options, such as waygu beef.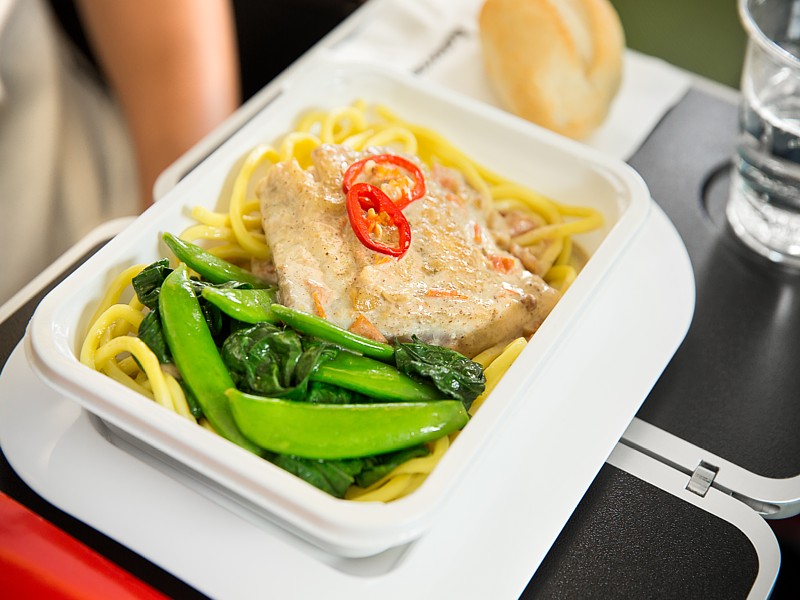 The airline is focused on improving its customer service as part of its overall transformation, according to Chief Executive Alan Joyce. It aims to offer what it believes will be the best economy dining experience of any international carrier. However, it will be up against tough competition with Emirates, Qatar, and Eithad all aiming to serve large inflight meals too.
This move is centred around research which shows that around a couple of hours into a ultra long-haul flight, customers become bored and restless. By serving a large meal at this time, it increases the 'comfort factor' for passengers.
However the new meals themselves will cost 40% more to cook than the current offering by Qantas. However the airline says the new dining service will cost no more overall because of other cost saving excersies, such as cutting out the other extras on the airline tray, such as the little packets of butter on flights, and instead the cheaper option of butter-infused bread will be offered. There are other waste elimination efforts as Qantas seeks to cut costs.
Passengers will be able to choose from three main meals on board and those who pre-order their meal online will be able to choose a fourth option, which is complementary.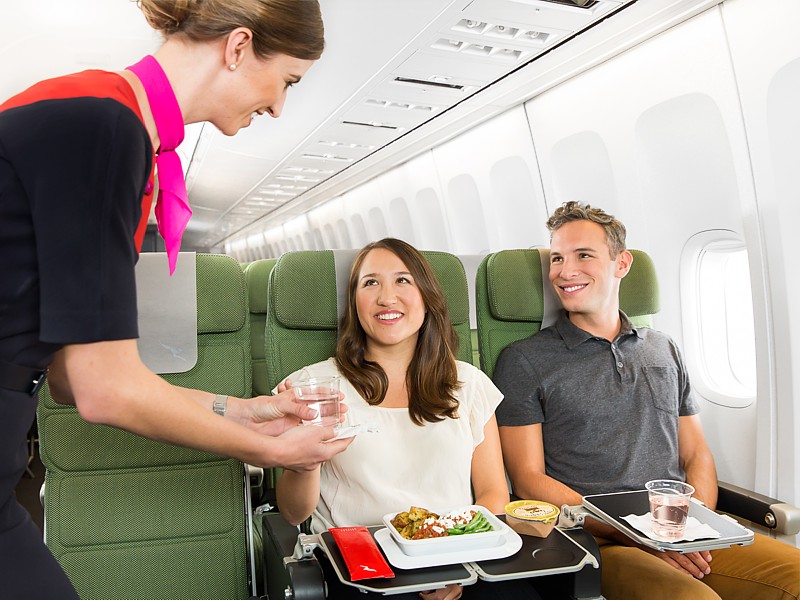 The new meal services will begin on the Trans-Tasman and London routes from the last week of November. US flights change in the second week of December, while Singapore and Hong Kong have to wait until 2015. Santiago, Johannesburg, Honolulu, Bangkok, Shanghai, Narita, Manila, Jakarta and Noumea all change in the Autumn of 2015.
Some of the new dishes on the menu include smoky barbecue beef with roasted sweet potato, broccoli and corn; honey roasted chicken farro salad and seasonal vegetables with pumpkin and sesame seeds; scrambled eggs with chicken sausage, tomato, hash brown and baked beans; and Ruby & Roy's traditional Greek yoghurt with granola.
Pulled beef sliders with capsicum and tomato relish, Weis ice-cream bars, Maltesers and fresh fruit are among the self-serve grazing options. Shortly after take-off passengers will be served a welcome drink from Bickford's signature range, featuring flavors exclusive to Qantas such as lemon and elderflower, and pink grapefruit.
The airline has also revamped its seatback TV system, with more inflight entertainment showing additional Hollywood films and more television shows.
"People want to binge on TV on aircraft these days," according to Chief executive Alan Joyce. "I know I watched the entire season of House of Cards II when I last travelled. It's a great way of catching up on all the politics you've missed out on."
Qantas suffered a record $2.8bn loss last year, mainly due to it writing down large one off costs within its international division. High value aircraft were written down in the books to virtually nil on-sale value.
These accounting measures meant it technically bounced back into the black, reporting an underlying profit for the three months to September 2014.
Qantas now says it is making really good progress in getting the company back to profit.