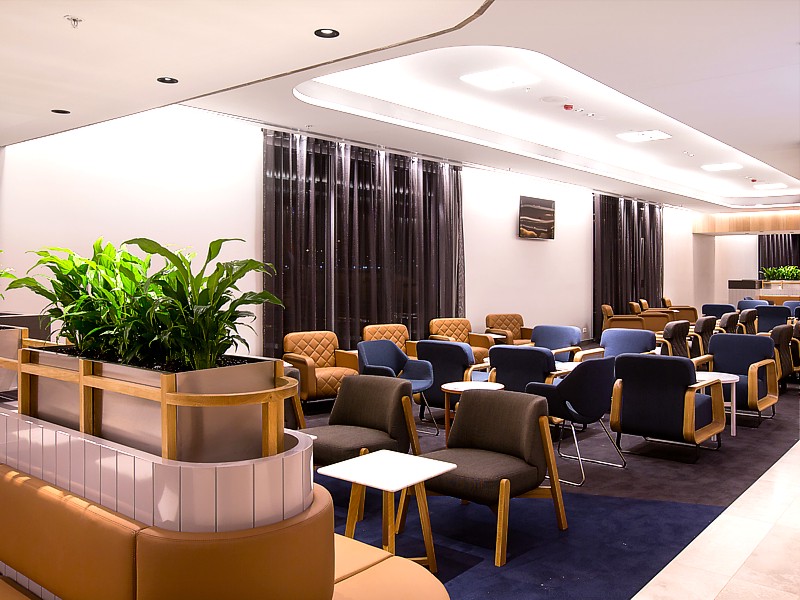 Qantas has opened a new Business Class lounge at Perth, to complement its existing Qantasclub lounge in the domestic terminal.
The Western Australian city of Perth has a new Business Class lounge, with Qantas opening its second lounge in the domestic terminal.
The new lounge pretty much doubles the lounge space at the Qantas domestic terminal with the new area having seating for more than 350 people.
The Perth Qantas Business Lounge is on the lower level of the terminal, just beside the escalator to the Qantas Club, and it has several distinct zones offering the choice of areas to dine, work and relax.
The lounge itself has two welcoming podia - instead of the usual desk - and a large open space that has a colour palate that is tailored for the huge Western Australian landscape, in various shades of beige and brown.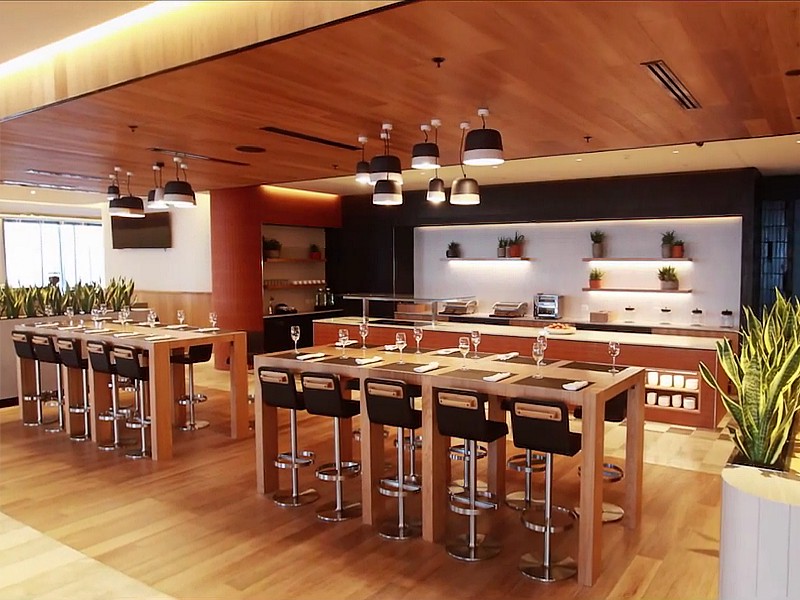 There are two new business lounge dining concepts - a Italian pizza bar with a pizza chef, and a wine bar where customers can enjoy barista coffee and freshly made croissants in the morning and a glass of wine and canapés in the evening.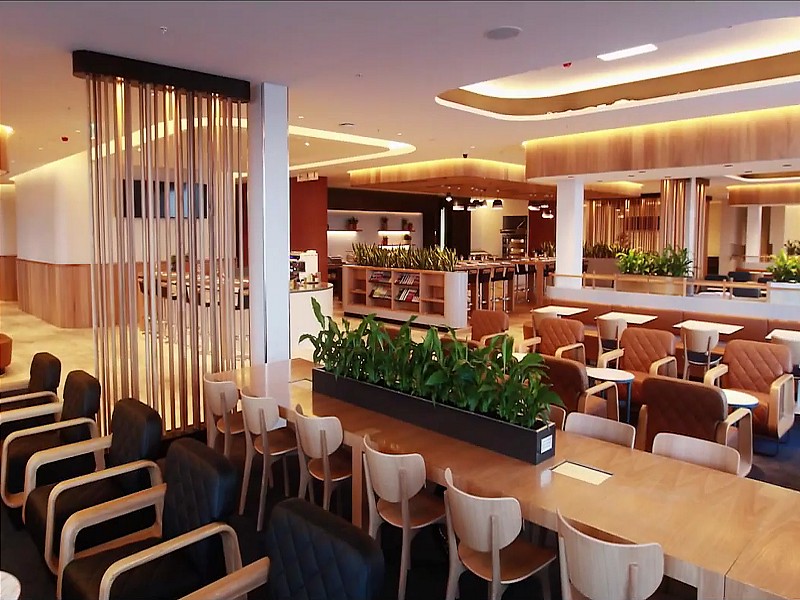 The lounge also features a la carte dining menus designed by Neil Perry, a "make your own" juice station in the morning and cocktail hour from 5-6pm on weekdays with cocktails designed by the Rockpool Mixology team.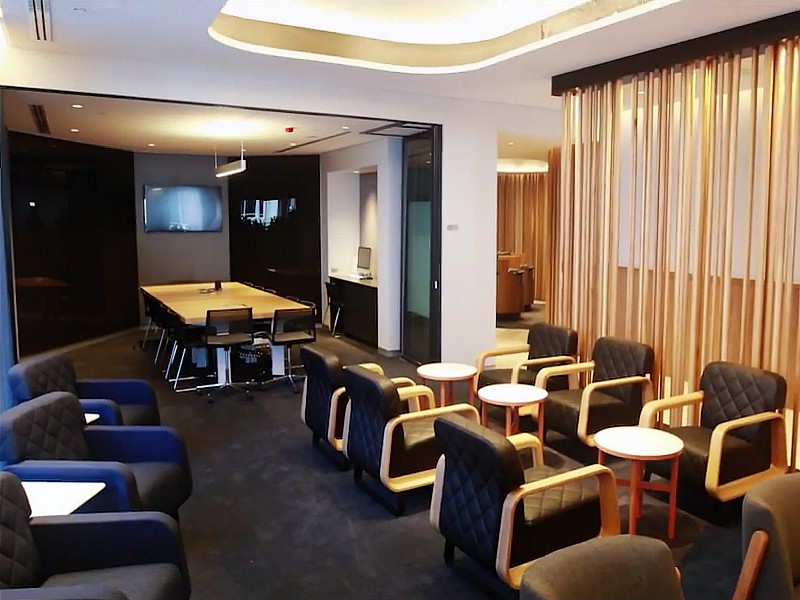 "This lounge sets the new benchmark in business travel and represents the future of the Qantas Business Lounge in Australia," said Qantas Domestic CEO Andrew David.
"It accommodates the mix of corporate, leisure and fly-in fly-out workers with business facilities, a sports lounge to relax and socialise, and dining areas with single and communal seating," he added.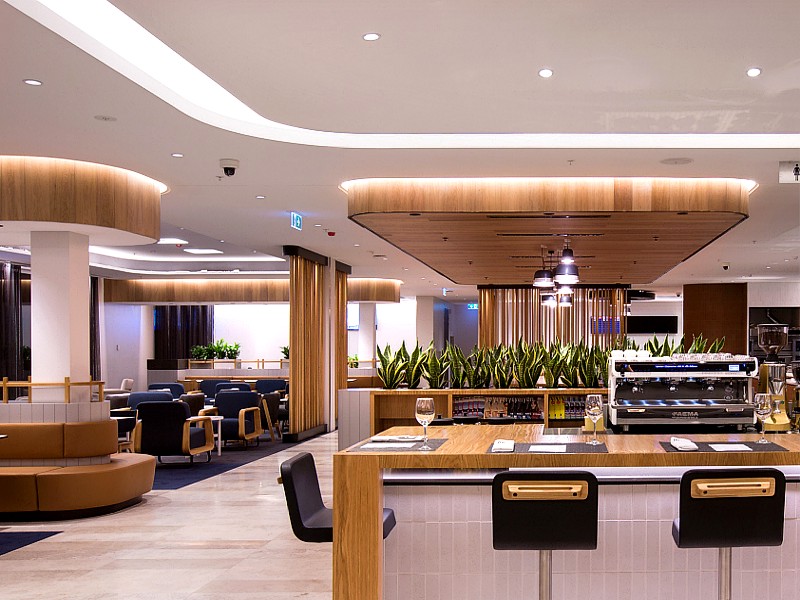 The lounge was designed by architects Woods Bagot, which is behind the new Los Angeles Business Lounge. Following on from previous design cues, passengers can also feast on a plate of the day from the central island dining tables on weekdays.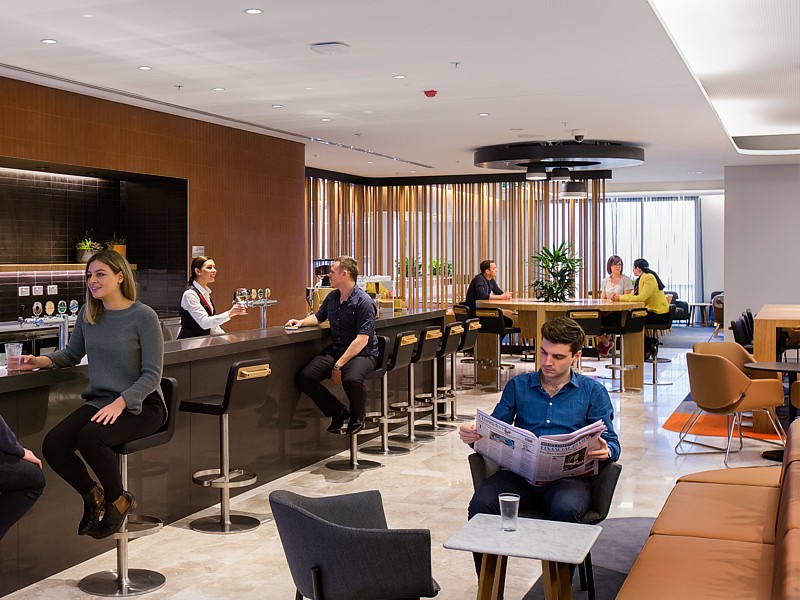 The Perth Domestic Business Lounge is open to Qantas customers travelling in Business and Platinum and Platinum One Frequent Flyers, plus Oneworld Emerald card holders, such as British Airways Gold.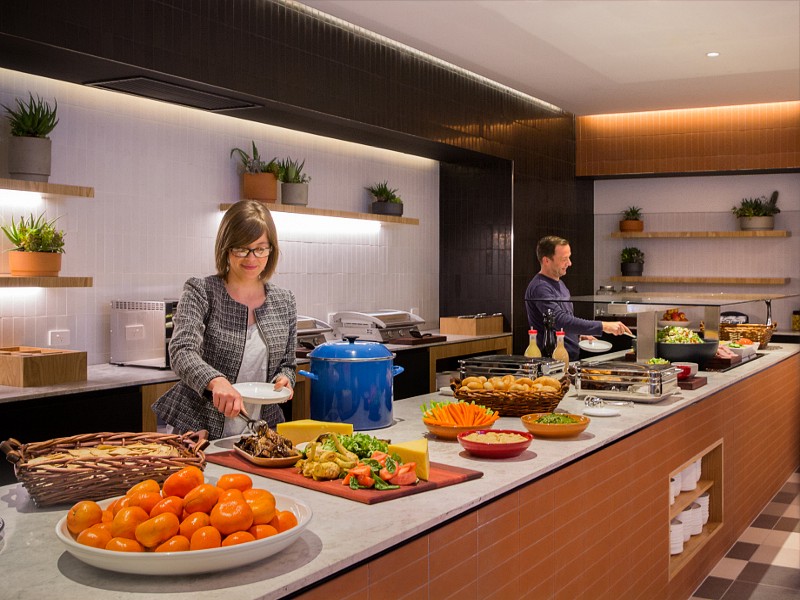 The Qantas Business Lounge completes Qantas' suite of domestic lounges with the Chairman's Lounge and Qantas Club already in operation.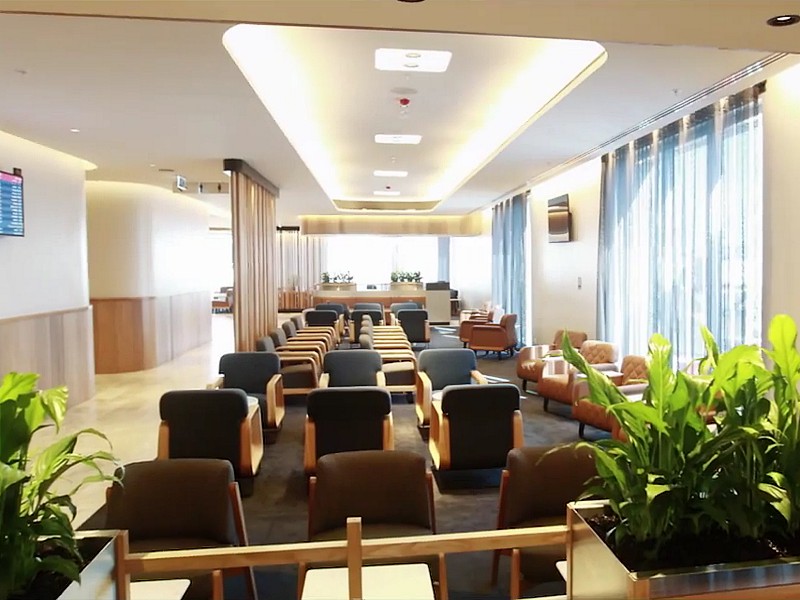 Virgin Australia is also planning to open a new lounge at Perth Airport before the end of this year at the Virgin Australia Pier close to the international Terminal 1.