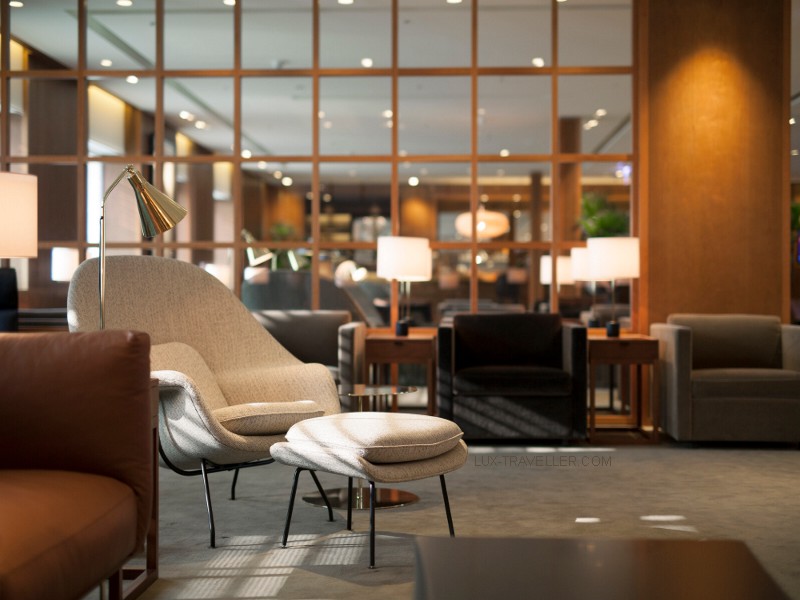 Cathay Pacific has opened a new Taipei airport lounge. It features the new Solo chair, and offers 100 more seats than the previous Taoyuan lounge.
Cathay Pacific has opened a new lounge at Taiwan Taoyuan International Airport.
A single class lounge - without a separate First Class area - the new lounge can seat 245 people. This is a big leap, as the airline's previous Taipei lounge seated 100 less, and was sometimes crowded.
Measuring 1,350 square yards, there is a new-style dining area managed by Plaza Premium. This has the airline's signature Noodle Bar, which offers a selection of noodle soup including Dan Dan Noodles, Wonton Noodle soup, and authentic Taiwanese Beef Noodle soup for a taste of Taiwan.
The airline says the new facility features a comfortable environment, with an emphasis on understated luxury.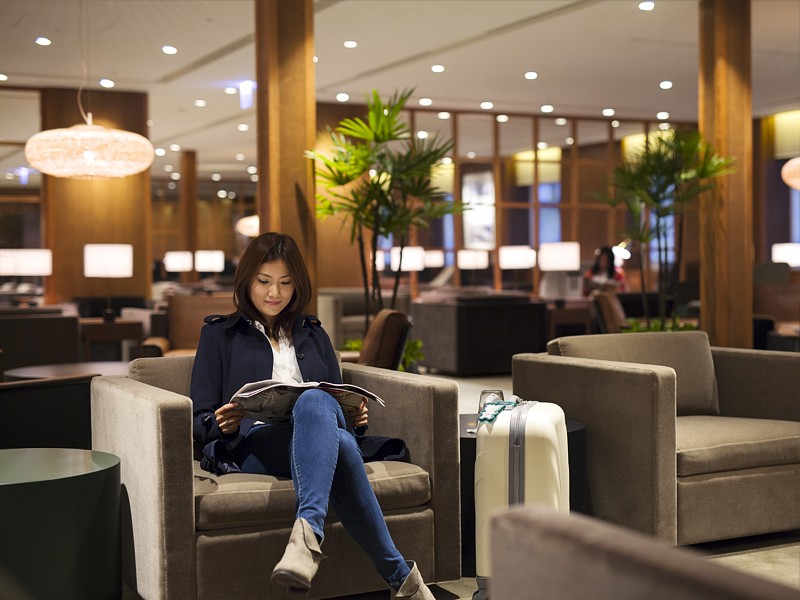 There is a big change for Cathay's signature Solus chairs, which was introduced just a few years ago. Now the three quarter circular enclaves have been removed, and there is now the new Solo Chair mark II.
A more conventional seat, it has high partitions on each side to give passengers extra privacy, and it is equipped with a side table, reading lamp and a coat hook.
Designed by Studioilse, the London-based design studio, the new Cathay Taiwan lounge incorporates natural materials like wood and stone, and adopts what the company calls a "considered approach to lighting", plus offering strong visual statements such as the bronze bars and ceramic green fired tiles around the walls of the noodle bar.
Passengers visiting the Cathay Pacific Taipei lounge can also enjoy Taiwanese favourites such as Minced Pork Rice and Bubble Milk Tea.
There is a separate Food Hall, with a buffet bar, which has lighter items such as cold cuts, cheeses, salads, fruits, desserts and tapas.
There is also a version of the Hong Kong favourite the Long Bar. The Short Bar has freshly blended cocktails and non-alcoholic beverages.
Other amenities include five iMac workstations with printers, free Wi-Fi, and a newpaper rack, in a Business area called 'The Bureau'.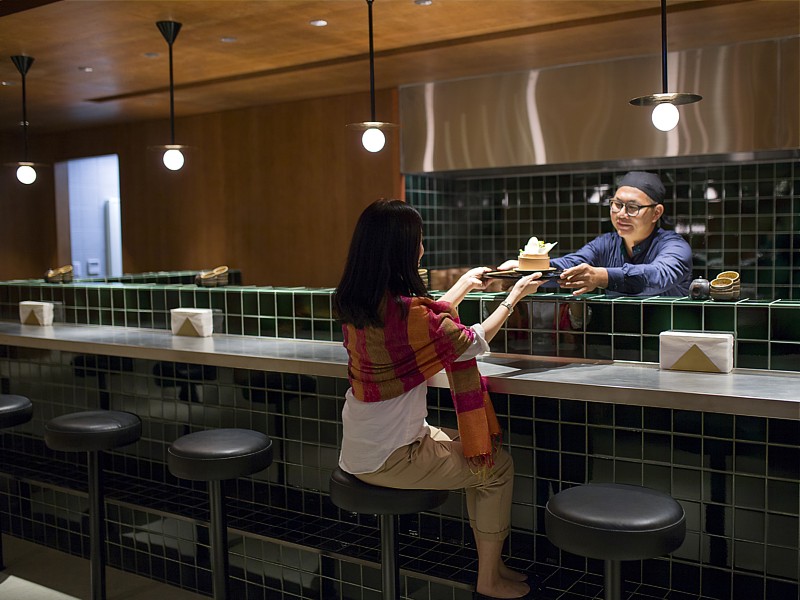 Located in the Departure Hall of Terminal 1, the Taipei facility follows the airline's new lounge concept which has already been rolled out in Tokyo, Manila and Bangkok.
The Taipei lounge is open to Cathay's first and business class passengers and top tier members of the airline's frequent flyer programme, plus oneworld Emerald and Sapphire members.