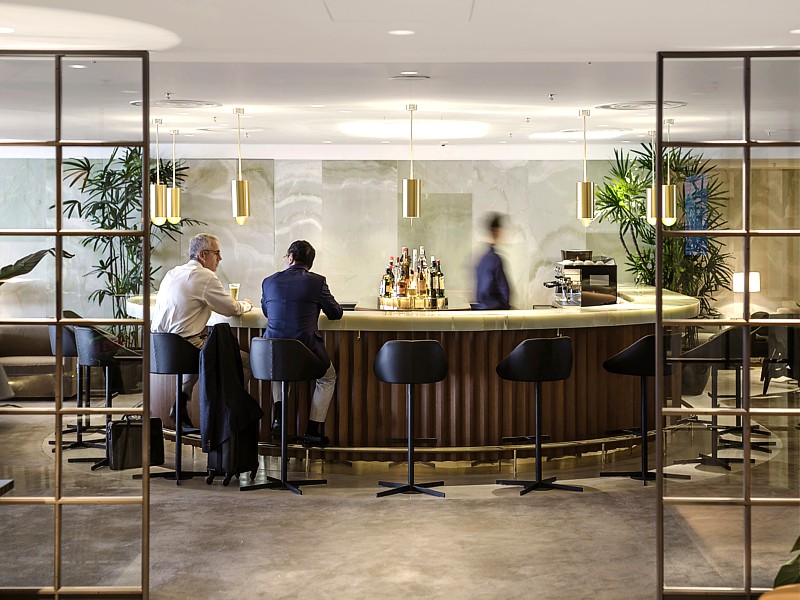 Cathay Pacific has re-opened the newly revamped The Pier First Class lounge at the airline's Hong Kong hub.
The new Cathay Pacific Pier First Class lounge is a very impressive lounge, and moves up the whole lounge concept a definite notch. Rather than a typical airline lounge, the design is based on a contemporary apartment, or perhaps luxury penthouse.
The key to the lounge is the Cathay Pacific tended bar, stocked with upmarket wine, French champagne and spirits.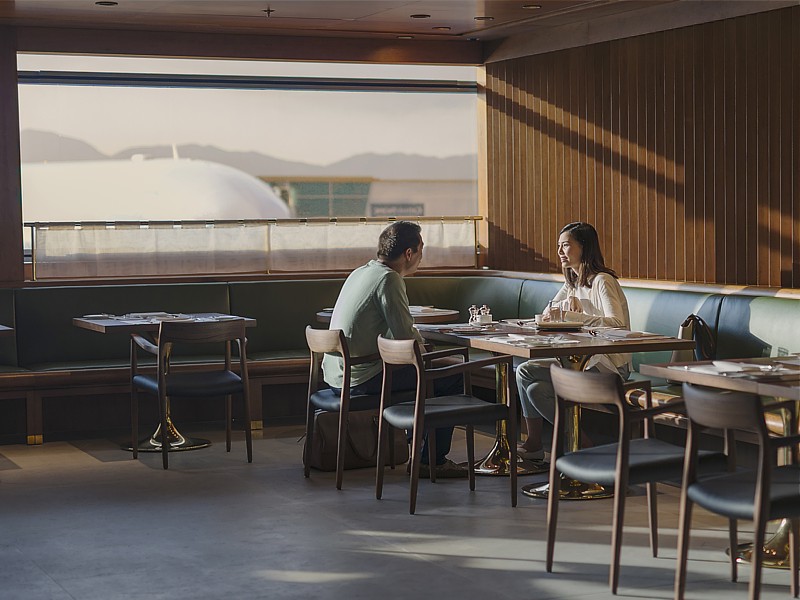 There is also a dining room with an á la carte service which seats 100 passengers. Food is well catered for in The Pier with The Pantry, where passengers can enjoy 'grab and go' snacks from separate breakfast and all-day dining menus.
While not having a spa like British Airways key hub at Heathrow, there are therapists on hand for a complementary foot or neck and shoulder massage.
There's also a Business Centre, called The Bureau,where you can browse the books or e-magazines, and a home-office zone with six iMacs, which will boot into either Windows or Apple's own home brew browser.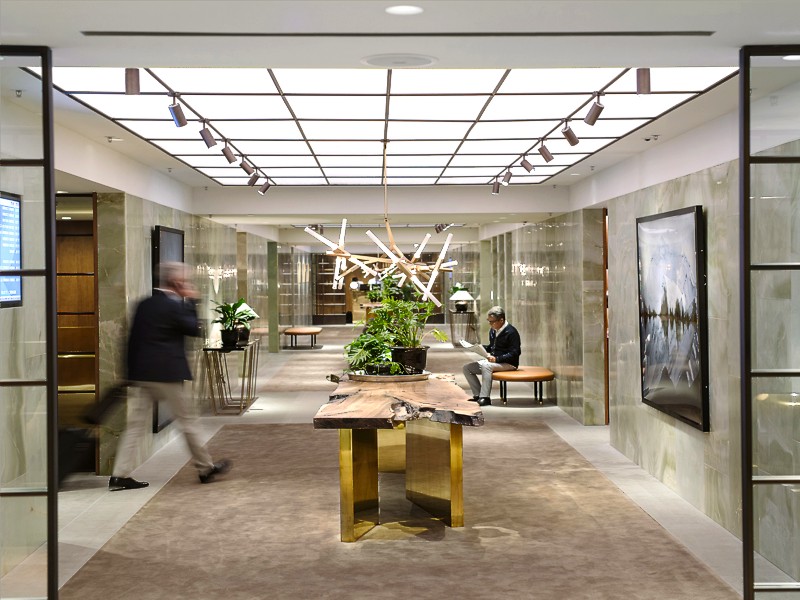 A great feature is the 'day suites' in The Pier's Retreat zone. There are eight of these rooms, furnished with a comfortable daybed, reading lights, window blinds and heavy curtains to shut out the bright summer sunlight, to ensure you can sleep if you're on a transit with two long haul flights.
There are also 14 shower cubicles finished from natural limestone and timber.
Cathay Pacific says the lounge is at the heart of its new brand design ethos, and The Pier First Class lounge "expresses heartfelt warmth, considered simplicity and contemporary Asian values".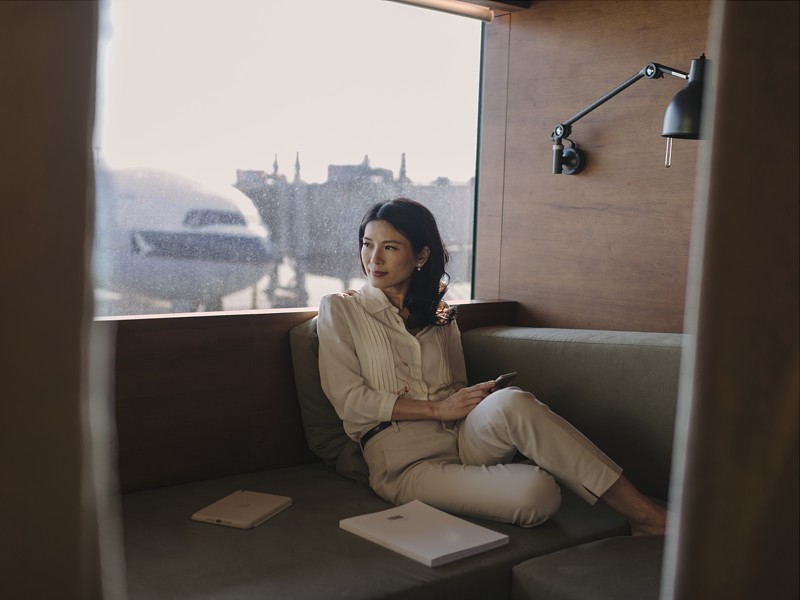 Designed by Studioilse, the London-based design studio led by Ilse Crawford, the lounge concept is for an environment that helps passengers relax by engaging the senses and focusing on wellbeing, supporting the idea of this being an apartment that visitors are guests in.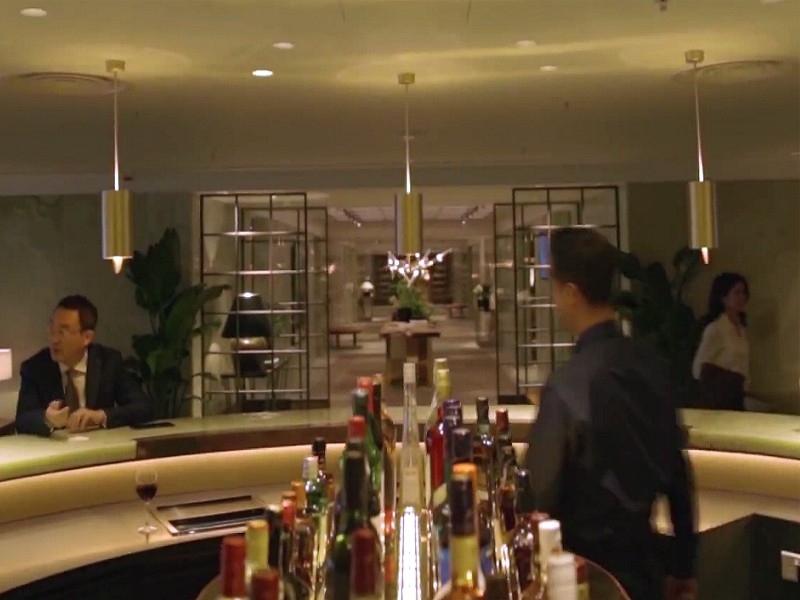 Green onyx, walnut and bronze screens, and limestone, and bronze are extensively used throughout the lounge, along with soft lighting, and an abundance of plants. Real furniture pieces similar are adopted throughout the lounge, in place of the usual contract furniture, so it feels like a normal domestic home.
There is even its own bespoke scent - a fresh Oriental fragrance created for Cathay Pacific.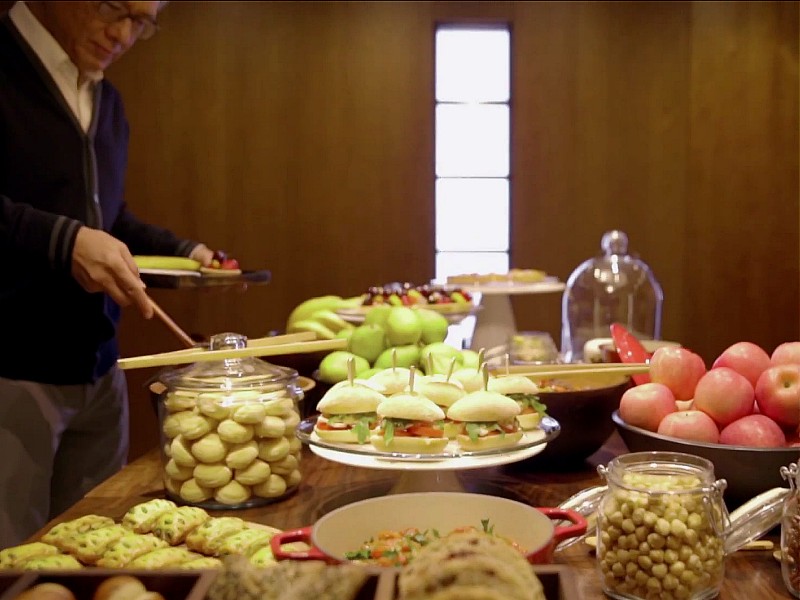 The Hong Kong Pier First Class lounge seats 230, over 2000 square meters. It is exactly where the old First lounge was, in the basement by Gate 63 in the North West 'arm' of the Hong Kong airport terminal.
Access if for First Class, Marco Polo Club Diamond members and oneworld Emerald passengers only. It is open from 0530 to 0005.